Event Information
Location
Rancho Cucamonga, CA 91701
Description
ANNOUNCEMENT!
The 4th Annual Veggie Connection Event will be a part of The Veggie CXN Brick & Mortar Grand Opening Party!
We would like to thank you all who have been attending our events in the Inland Empire since 2016 when there wasn't any events like these occurring in this area, and to all the new comers as well.
Shout out to the Herbivore Festival​ in Yucaipa who has been putting on their fest since 2015. The market is expanding and now you have several events that occur in the area so there is no excuse not to come out and try some good food! :)
The Veggie Connection is an event where attendees are exposed to a host of plant based vendors, speakers, entertainment, and more in 2nd tier cities.The Veggie Connection aims to not only create awareness regarding the plant based lifestyle, but to ensure that it is accessible, enjoyable and sustainable for all who are on this journey towards wellness and abundance. The Veggie Connection Event was created to fill the space where these sorts of events are not occurring. We feel that people shouldn't have to travel far just to experience an event of this nature that usually occurs in a major city.
We invite you to join us on our next endeavor!
The Veggie CXN Brick and Mortar!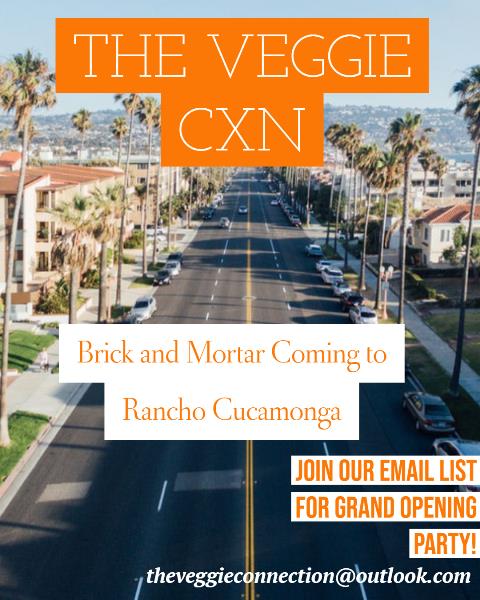 Join our email list for upcoming details about the Grand Opening Party and our other events. www.theveggieconnection.com
Date and Time
Location
Rancho Cucamonga, CA 91701