The 4th Annual Shotguns & Chardonnay Event hosted by ShopCo Holdings
Event Information
Location
Sunnyvale Rod and Gun and Ridge Vineyards
Cupertino, CA
Description
Please join us for the 4th annual Shotguns & Chardonnay Event!
2012 has been an exciting year for Wanderful Media, with Ben Smith joining as CEO, and its core product Find n Save® launching over 275 shopping discovery sites across the United States. Join Ben and the Wanderful Media team in celebration of the launch of the new company (and a new name, putting ShopCo to rest!) with an afternoon of shooting trap followed by wine tasting!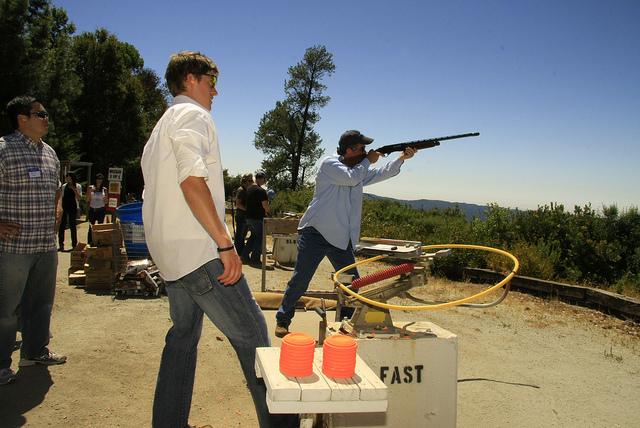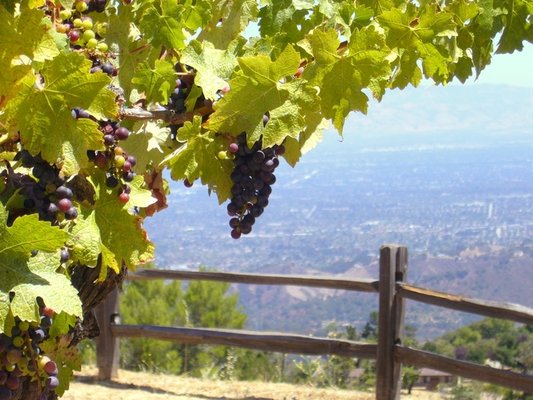 This year we will be trap shooting over the hills of Sunnyvale Rod and Gun Club in Cupertino. The breathtaking views and award winning wines will be provided by Ridge Vineyards just up the road
Details:
From 11am-3pm we'll be shooting at the Sunnyvale Rod and Gun Club. Wine tasting at Ridge Vineyards will be from 3pm-6pm.
**BYOG There's no gun rental available at the range, so if you've got a gun pack it. If not, don't worry we will have guns on hand to share. And if you're new - no worries! We've got expert shooter and instructor Andy Popenoe on the range to show you the ropes. Novices welcome!
Back by popular demand Chef Dontaye Ball has accepted our invitation to serve up tasty BBQ eats from his selection of local and organically grown ingredients. Come hungry!
At 3pm we will head over to Ridge Vineyards for tasting, tours and tacos! The much requested San Buena taco truck will be on site to see us off after an afternoon of tasting and taking in the beautiful view over mountains into the valley.
See you on the range!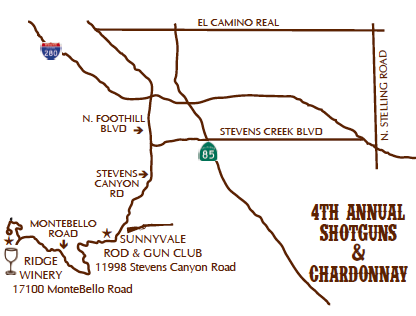 ShopCo Holdings is a Silicon Valley company reinventing discovery shopping. Providing reach into more than 80% of U.S. markets through trusted media brands, ShopCo helps retailers bring consumers into local stores and gives consumers the most convenient way to discover local merchandise. The company is backed by a powerful group of media companies including Advance Digital, A. H. Belo Corporation, Community Newspaper Holdings Inc., Cox Media Group, The E. W. Scripps Company, Gannett Co., Inc., GateHouse Media, Inc., Hearst Corporation, Lee Enterprises, MediaNews Group, The McClatchy Company, and The Washington Post Co.
For more information, visit www.shopcoholdings.com
Date and time
Location
Sunnyvale Rod and Gun and Ridge Vineyards
Cupertino, CA
Organizer of The 4th Annual Shotguns & Chardonnay Event hosted by ShopCo Holdings
Wanderful Media, owner of Find&Save is a retail-focused mobile media company – engaging 180MM US consumers via our shopping apps, mobile and regional networks.