Description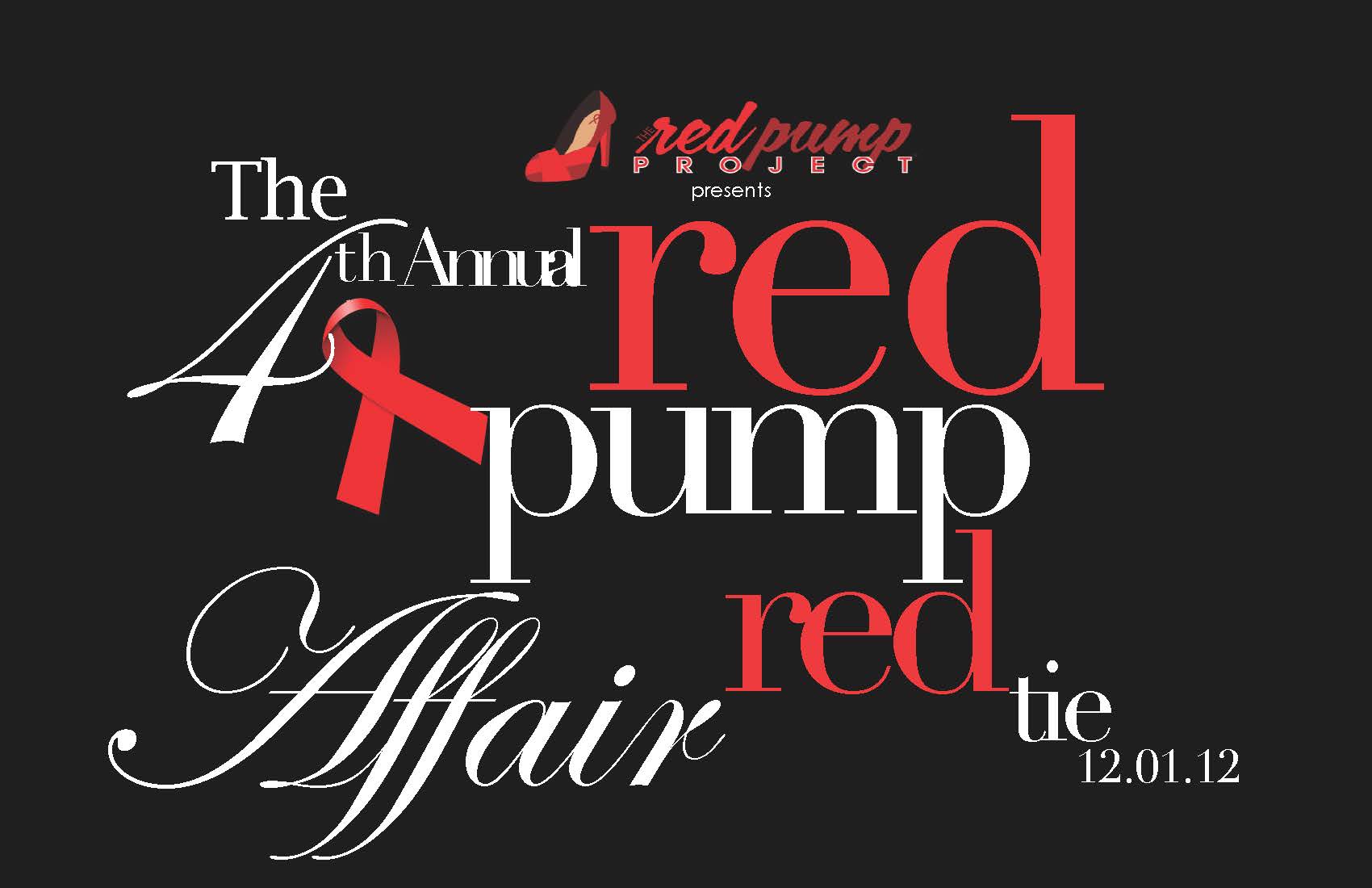 The Red Pump Project invites you to the 4th Annual Red Pump/Red Tie Affair to be held on Saturday, December 1, 2012 in Charlotte, NC at the Levine Museum of the New South.
The Affair is a benefit gala, held annually on World AIDS Day, that effectively fuses fashion and philanthropy. The primary goal of this event is to raise awareness about HIV and AIDS among women. The affair also honors a prominent female leader in the community for her individual efforts to raise awareness and education with the coveted "Red Pump" Award. The affair will include live entertainment, a silent auction, runway show and more.
The Beneficiary– This year's gala will provide monetary support to The Trinity Project, a program of Regional AIDS Interfaith Network (RAIN). www.carolinarain.org
So join us for a fantastic evening! Ladies, ROCK YOUR RED PUMPS! Gentlemen, ROCK YOUR RED TIES!

---


---
Parking for the event is complimentary and is available at the Seventh Street Station parking deck. Bring tickets in for validation.
Organizer of The 4th Annual Red Pump/Red Tie Affair
The Red Pump Project™ raises awareness about the impact of HIV/AIDS on women and girls. Our mission is to promote HIV prevention through education, and open dialogue about the issues that surround sexual and reproductive health.
Founded in March 2009 by Luvvie Ajayi and Karyn Watkins, Red Pump believes that if HIV affects one, it affects us all. We use the red shoe as a symbol of empowerment to represent the strength and courage of women infected and affected by HIV/AIDS. The incorporation of fashion into the message of HIV prevention is our contribution as we hope to show that Awareness is Always in Style!™
To learn more, please visit www.theredpumpproject.org.