Bringing together Texas' top culinary leaders for a day of competition, discussion, demonstration, tastings, music, and more
About this event
Now in its fourth year, The Butcher's Ball brings together Texas' top chefs, butchers, farmers and ranchers for a day of demonstrations, tastings, and competition at one of the state's most beautiful spots, Rockin' Star Ranch in Brenham.
Twenty Texas chefs will compete for The Golden Cleaver, utilizing proteins from Texas ranchers who engage in sustainable and responsible production practices, while another twenty culinary leaders will provide butchery workshops, panel discussions, open fire cooking demonstrations, cooking classes and product tastings featuring a large selection of Texas-based farms and ranches.
But that's not all! The Butcher's Ball is an incredible celebration of food, drink, music and art, meant to shine a light on our local culinary and creative communities, bring awareness to sustainable farming and ranching practices, and raise funds for our 2019 charitable partner Urban Harvest.


Admission into The 4th Annual Butcher's Ball
All tastings, demonstrations, discussions, live music, and more
Four (4) complementary drink tickets good for beer, wine or cocktails
Complimentary non-alcoholic beverages

Admission into The 4th Annual Butcher's Ball
Priority Parking on Rockin' Star Ranch
All tastings, demonstrations, discussions, live music, and more
Complimentary beer, wine, cocktails and non-alcoholic beverages
Access to VIP Lounge with specialty bites, top shelf liquor, craft cocktails, and demonstrations by featured chefs
Access to Butcher's Ball Chef Camp
Swag Bag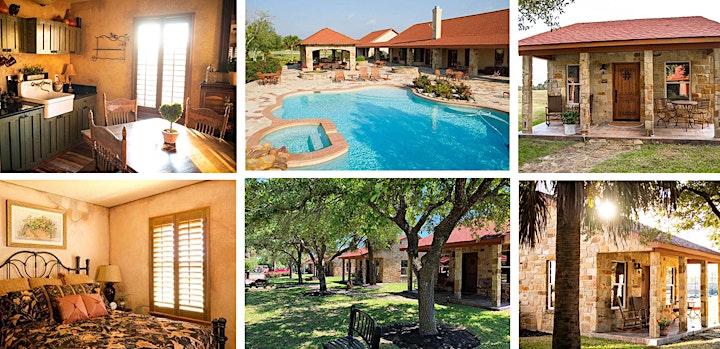 Only 6 available! An exclusive opportunity to stay on-site at Rockin' Star Ranch during Butcher's Ball weekend. Package includes:
Accommodations in one of the Rockin' Star Ranch's luxury casitas* (sleeps up to four individuals) - Check-in at 2pm on Saturday 10/19 / Check-out at 10am on Monday 10/21
Cocktails and bites by the pool on Saturday afternoon
Tickets for your party (up to four) to the Butcher's Ball Chef Dinner on Saturday Evening
VIP Butcher's Baller Tickets for your party (up to four) to the 4th Annual Butcher's Ball on Sunday 10/20
Afterparty, light bites, relaxation and more on Sunday evening
Breakfast by the pool on Monday 10/21
An incredible weekend hanging out with and getting to know the best chefs in Texas
*A member of the Butcher's Ball team will contact you to coordinate your sleeping arrangements to best fit your group.

Only 10 available! Give your friends, colleagues, clients or family the ultimate in VIP treatment! Package includes:
Ten (10) VIP Butcher's Baller tickets to The Butcher's Ball
Reserved table for Ten (10 ) in the VIP Lounge for the entire event
Your own personal server for the entire event
Limited Edition Custom Butcher's Ball aprons for all guests in your party
Name recognition as sponsor of Butcher's Ball 2019




Don't worry about driving! Hop on our luxury bus and we'll take you to The Butcher's Ball and back. We'll even provide drinks and snacks!
Transportation is available from both Houston and Austin -- specific pick-up locations will be announced closer to the date. Bus will leave at approximately 9:30am from both Houston and Austin.
Must purchase a ticket to The Butcher's Ball in order to purchase round-trip transportation.
$50 per person

Limited to 100 attendees!
An unforgettable and magical experience the evening before The Butcher's Ball! Join us for an extensive multi-course dinner created by no less than 10 of our featured Butcher's Ball chefs and culinary leaders, complete with wine, beer and cocktail pairings included - and musical talents from Will Van Horn Trio!
Once dinner is over, you're invited to hang out with the chefs in the chef camp, as they prepare for The Butcher's Ball the following day. An absolutely one-of-a-kind evening and a true foodie's dream.
FIRST COURSE
Dawn Burrell (Kulture) & Dominick Lee (Poitín)
SECOND COURSE
Evelyn Garcia (Decatur Bar & Pop-Up Factory) & Jorge Valencia (LMN Hospitality)
THIRD COURSE
Ryan Lachaine (Riel) & EJ Miller (International Smoke)
FOURTH COURSE
Bobby Matos (Ford Fry Concepts) & Graham Laborde (Killen's)
FIFTH COURSE
Monica Pope (Sparrow Cookshop) & Tony Luhrman (El Topo)
DESSERT COURSE
Hani Lae (Poitín) & Johnny Wesley (HTX Nitro Creamery)
BEVERAGES:
Ketel One Vodka, 8th Wonder Brewery, Fistful of Bourbon, El Tesoro Tequila, Cutwater Spirits, 8th Wonder Distillery, Duchman Family Vineyards, Llano Estacado, Los Pinos Vineyards
$150 per person

An opportunity for your child, age 4-17, to learn from one of Houston's most well-known chefs, Monica Pope! Chef Pope will teach the basics of cooking while also engaging the class to care about where their food comes from.
The class will take place during The Butcher's Ball festivities on 10/20, with the exact time to be announced in the coming weeks.
$40 per child