Description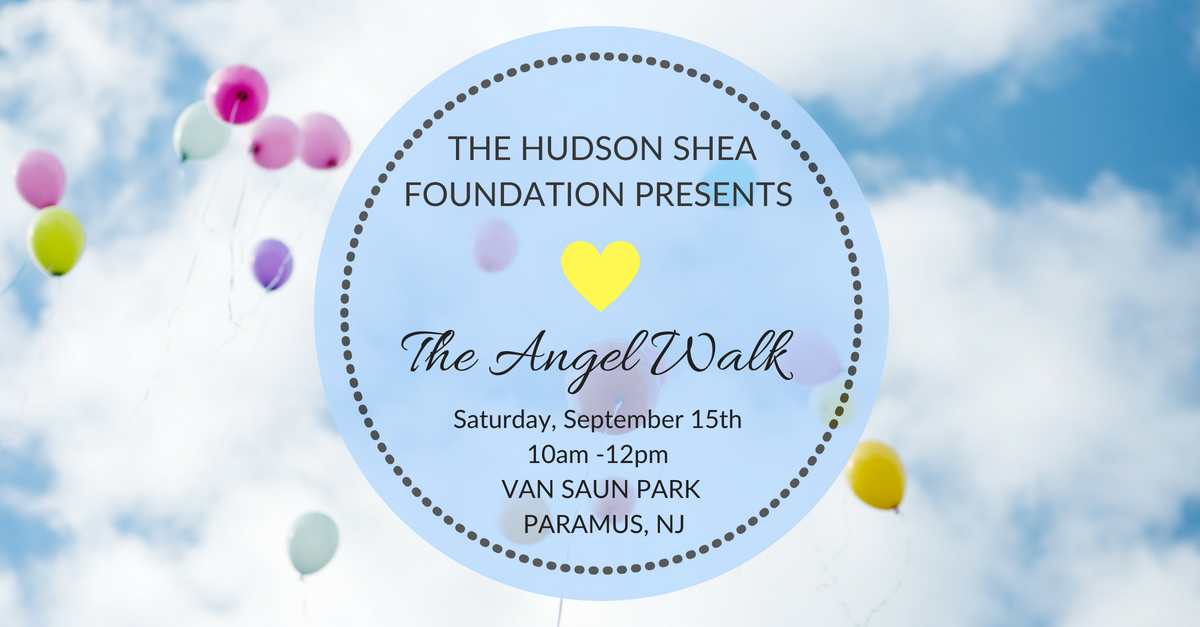 Why we walk? After the unexpected loss of their newborn son Hudson on May 26, 2011, parents Melissa and Adam Yoskowitz established the Hudson Shea Foundation to provide a platform for perinatal and neonatal support services to grieving parents after the devastating loss of a baby. Shortly after their loss, Adam and Melissa met Cannan and Sarah Himmelbaum who also suffered the loss of a baby, their daughter Stella Faith. One such service unique to the foundation is our partnership with The Valley Hospital in Ridgewood, New Jersey in creating a men's support group exclusive to fathers whom have experienced the loss of a baby. Most recently, the HSF has partnered with Rutgers University and the Child Health Institute of New Jersey (CHNJ) at the Rutgers Robert Wood Johnson Medical School (RWJMS) to fund medical research in the fields of preterm birth, perinatal and neonatal health issues. Over the past three years, The Hudson Shea and Stella Faith Fund has donated to research in these areas to understand the fundamental causes of preterm labor and life-threatening neonatal disorders with the hope of funding new cures and preventions. The HSF has also been proud to award academic scholarships to college bound graduating high school seniors whom have had to overcome significant personal adversity, yet have showcased the strength and resiliency of the human spirit.
The HSF has donated $5000 to The Foundation for Education in Honduras. The funds will go to the building of the 7th FEIH school in Honduras that will Support children with disabilities. There will be two classrooms named in honor of Hudson & Harper Yoskowitz (Melissa and Adam's fourth child, a daughter who was born stillborn in May 2017) and Stella Faith Himmelbaum. Over 130 students will be attending this school and all of the students have some form of disability or challenge. All of the students will receive shoes, backpacks, uniforms and school supplies (all made by local artisans).
The HSF hopes to shine a light on this very important need and continue to expand support services in local communities. The HSF works to honor Hudson and all the lost little angels whose legacy can, with your help, fill a much needed niche for support groups, additional resources to grieving parents, and hope for a brighter future. The HSF looks forward to seeing you at our fourth annual walk for a morning of tribute and remembrance.
Each year, The Angel Walk hosts an ambassador family brave enough to share their story. This year the HSF is proud to welcome the Rosado family as our ambassador family. On February 7, 2013, Debbie and Rey welcomed their beautiful daughter, Sarah Elizabeth Rosado into the world. Their hearts were broken and their lives were shattered later that day when their princess was called back to heaven. The pain and sense of emptiness they felt (and continue to feel) was unbearable. The Rosado's journey during these last 5 years has been a difficult one. They made a promise to always honor their angel in heaven in various ways. She will forever live in their hearts, minds, and souls. The Rosados are honored to be featured as this year's ambassador family.
If you would like to register a team, you will be allowed the option to create a team once you follow the prompts for buying tickets. If you are unable to attend, please consider donating to The Hudson Shea Foundation under tickets or on our website: THEHUDSONSHEAFOUNDATION.COM/DONATIONPAGE
By Mail:The Hudson Shea Foundation PO Box 1325 Hillburn, NY 10931-1325
The Hudson Shea Foundation is established as a division of CharitySmith Nonprofit Foundation (EIN 87-0636433). All donations are tax deductible in accordance with federal tax law. Receipts for tax purposes are sent via US Mail within two weeks of donation. Please consider asking if your employer participates in a gift-matching program. If so, your donation may be matched by your employer.
To learn more please visit our website at THEHUDSONSHEAFOUNDATION.COM
Partnerships: