Description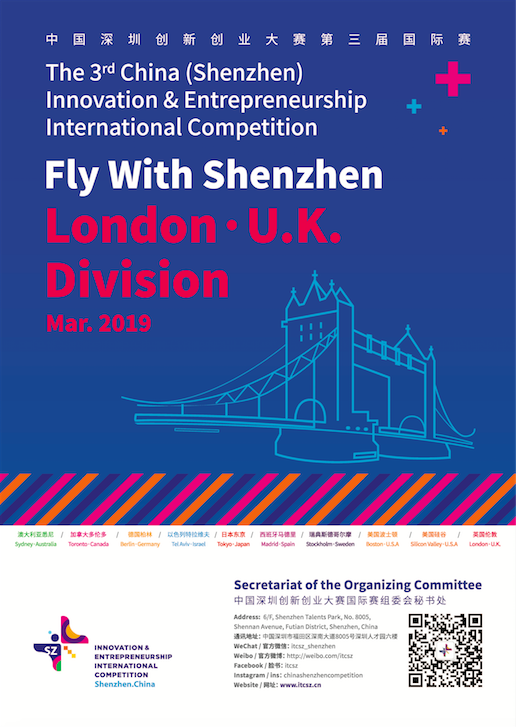 U.K. Division Competition Time: March
U.K. Division Competition Venue: TBD
The 3rd China (Shenzhen) Innovation & Entrepreneurship International Competition has officially been launched on December 1st, 2018. The competition will attract numerous high-quality overseas start-up projects, in order to integrate innovation and entrepreneurship resources to help foreign innovators and entrepreneurs connect with Chinese hi-tech industrial resources, thus expanding the Chinese market for win-win results.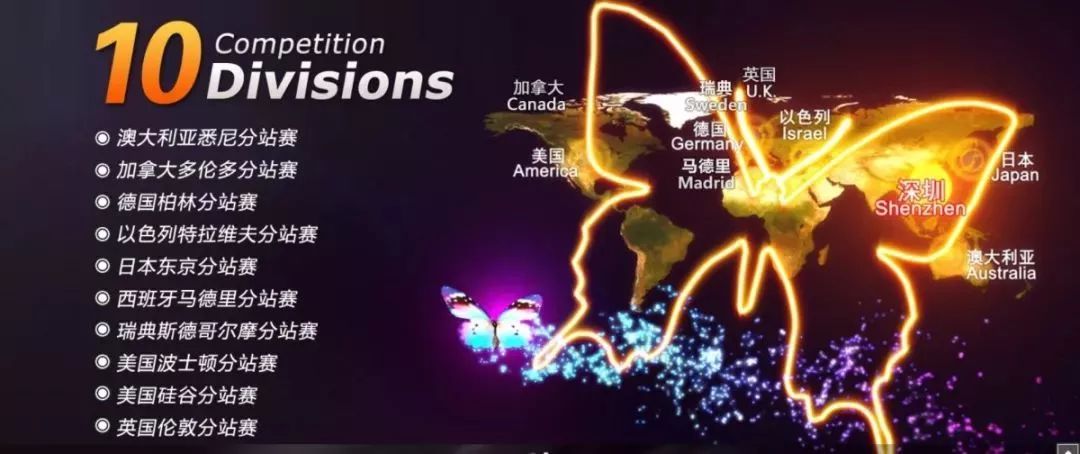 Registration for the competition is open from December 1st, 2018 to February 28th, 2019. In March 2019, Overseas Division Competitions will be held in 10 cities across 9 countries, and the preliminary round for the Professional Competition will start at the same time. As a result, more than 100 outstanding projects selected from the Overseas Division Competitions and Professional Competition will meet in Shenzhen in April 2019 and compete for the final awards.
The competition offers a total prize pool of RMB 11.2 million (1.43 million Euros), including RMB 2.9 million (370,000 Euros) for Overseas Division finalists, RMB 1.5 million (190,000 Euros) for Professional finalists, RMB 2.5 million (320,000 Euros) for Industrial finalists and RMB 4.3 million (550,000 Euros) for grand champion. Each contestant may stand the chance to win a total prize of RMB 1.4 million (180,000 Euros) . In addition to the prizes, the competition also provides high-quality entrepreneurship projects with support such as industrial incentives, financial technology and project incubation.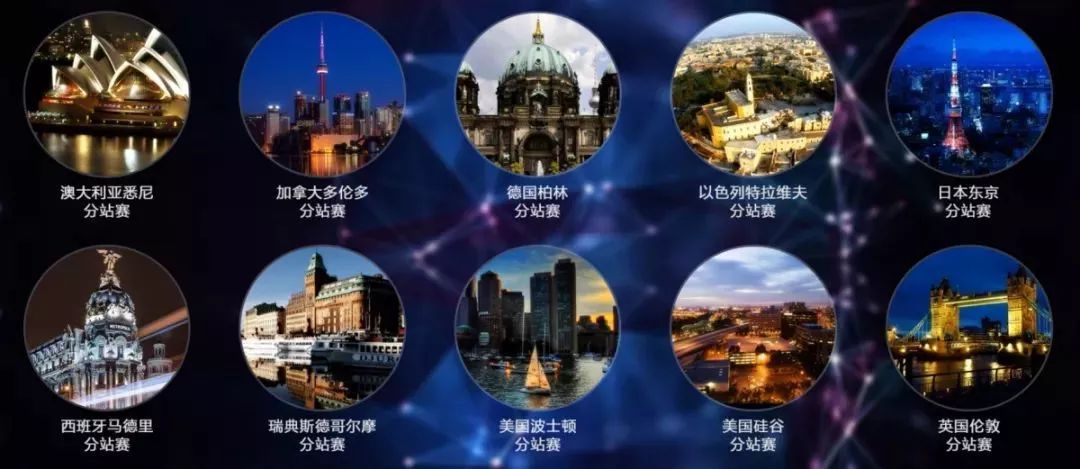 This year's international competition will continue to further connect global cities and regions. A new session of the Overseas Division Competitions has been added to the previous nine sessions and will be held in Madrid (Spain). Therefore, there will be a total of ten sessions of the Overseas Division Competitions, which will be held in Sydney (Australia), Toronto (Canada), Berlin (Germany), Tel Aviv (Israel), Tokyo (Japan), Stockholm (Sweden), Madrid (Spain), Boston (U.S.A.), Silicon Valley (U.S.A.) and London (U.K.).
Professional Competitions:
1) Internet of Things
2) Artificial Intelligence
3) Financial Technology
Industrial Competitions:
1) Information and Communications Technology
2) Advanced Manufacturing
3) Electronic Science and Technology
4) Biology and Life Science and Technology
5) Materials & Energy (including energy conservation and environmental protection).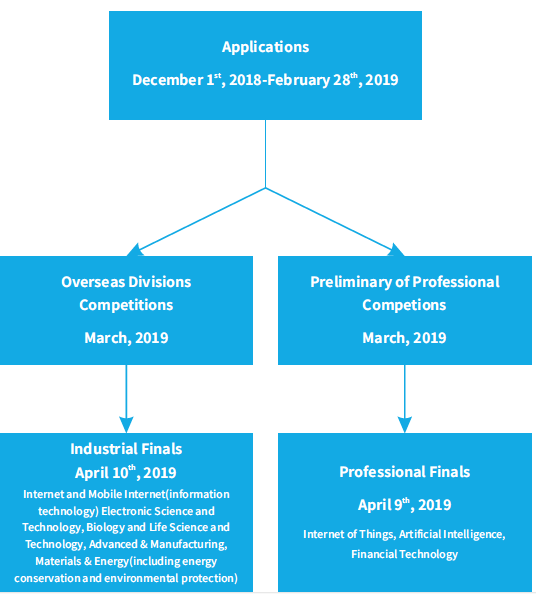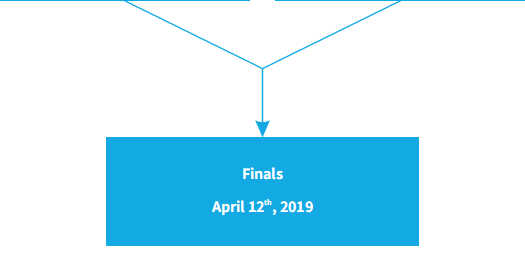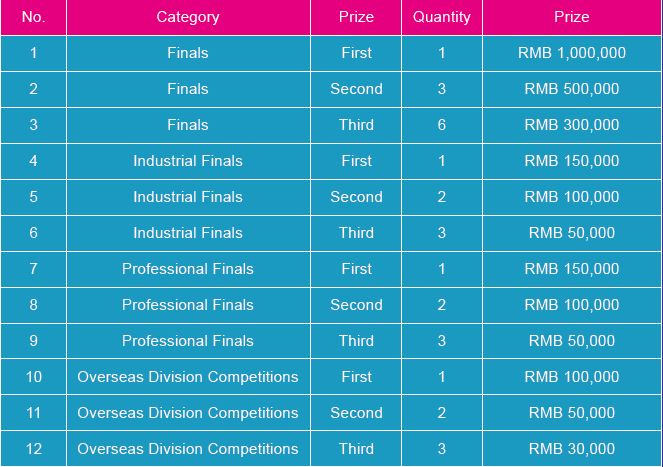 The Participants (Teams or individuals) should:
1) be those who have innovation achievements and business plans;
2) have plans of entrepreneurship in Shenzhen after the competition;
3) should possess full ownership of all rights related to the product, the technology and the patent, have no property dispute with any other person, and assume full responsibility caused by any possible infringement;
4) those who had won prizes in previous competitions held overseas by Shenzhen or awards in domestic or international of previous China (Shenzhen) Innovation and Entrepreneurship Competitions cannot participate in this Competition.
Registration Online:http://cn.itcsz.cn
Guiders:
Shenzhen Municipal People's Government
U.K. Division Hosts:
Shenzhen Human Resources and Social Security Bureau
Shenzhen Pingshan District People's Government
Shenzhen Municipal Commission of Science and Technology Innovation
U.K. Division Organizer:
Shenzhen China-Europe Innovation Center
U.K. Division Partners and Supporters
Shenzhen European Office Guangdong Province, P. R. China
London & Partners
China-Britain Business Council (CBBC)
Cambridge Judge Business School
TUSPARK UK
Oxford University Innovation
Shenzhen Tech-Entrepreneurship Association
China-Britain Doctoral Association
Doctorate Association
Imperial Fellows Entrepreneurship & Investment Alliance CRCC Asia
Edinburgh-Shenzhen Creative Exchange
Fintech Circle
CRCC Asia