Description
Join the Seattle Chapter of the National Organization for Women (Seattle NOW) in honoring Washington State Representative Tina Orwall and Future for Us Co-Founder Sage Ke'alohilani Quiamno at the 3rd Annual Shero Awards for their incredible advocacy and accomplishments in furthering women's causes!
This annual celebration will be held Thursday, October 10th, 2019 in the beautiful and art-filled Daybreak Star Indian Cultural Center in Discovery Park. A cocktail hour will commence at 6:30p featuring light bites, desserts and wine along with lively entertainment, games and a silent auction. The program will then kick off with a welcome from emcee Erin Jones followed by the formal awards ceremony.
Lifetime Achievement - Washington State Representative Tina Orwall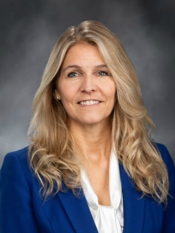 Tina has been a House Representative for the 33rd district since 2009. Rape kit reform, suicide prevention, anti-trafficking, the Foreclosure Fairness Act, compensation for those wrongly convicted and adoptee rights are among her legislative accomplishments. Her 20 years of experience working in the public mental health system, as well as her expertise in strategic planning in workforce development and affordable housing have established her as a valued legislator and community leader.
Rising Star - Sage Ke'alohilani Quiamno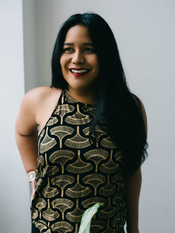 Sage Ke'alohilani Quiamno is the co-founder of Future for Us, a platform dedicated to advancing womxn of color at work through community, culture and career development. Learn more about Future for Us at www.futureforus.co. Sage has been mentioned in Forbes and The Seattle Times and has spoken at the high-profile events such as SXSW and the Women's March. Her drive and enthusiasm to fight for pay equity and women's advocacy, especially for womxn of color, has launched her to the forefront of the womxn's rights movement and continues to champion for womxn's advocacy in the workplace.
Want to amplify your impact? Sign up as a Sponsor or Volunteer! Email us at nowseattle@gmail.com to learn more!
Can't make it to the event, but still want to support our work? Click here to make a donation!



Thank you to our Sponsors!