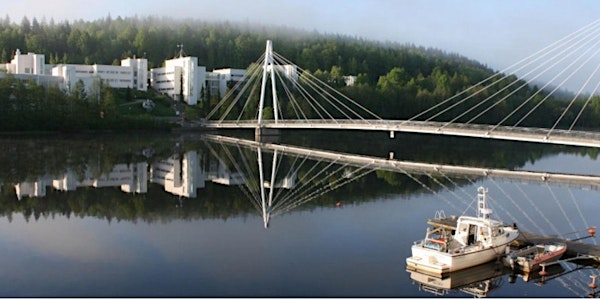 The 38th International Conference on Psychology and the Arts
The 38th International Conference on Psychology and the Arts will be held online, June 29-June 30, 2022.
Refund Policy
Refunds up to 7 days before event
Eventbrite's fee is nonrefundable.
About this event
Welcome
We are pleased to announce that the 38th International Conference on Psychology and the Arts will be held online, June 29—June 30, 2022. (See Program Below in EST/ET.) The conference is sponsored by The PsyArt Foundation (www.psyart.org) and will be hosted via Zoom by University at Albany.
The organizers of the PsyArt 2022 call for papers dealing with any application of psychology—including psychoanalysis, object relations, feminist, Jungian, or Lacanian approaches, cognitive psychology, or neuroscience—to the study of literature, film and visual media, painting, sculpture, music, performance, or the other arts. The conference is convivial and draws scholars from around the world. We also warmly welcome conferees who do not present papers. A maximum of 75 papers will be accepted for presentation.
Abstract submissions: Deadline for abstract submissions is May 20, 2022. Please email your abstract to psyart@jyu.fi.
Registration fees: Regular registration fees of $50 (plus processing fee) are due by May 27, 2022. Late registration fees of $75 (plus processing fee) are due by June 1, 2022. Late registration fees will NOT be accepted after June 1, 2022.
For non-presenters only: If you are not presenting a paper but would still like to be part of the conference, your registration fee is a non-refundable $25 (plus processing fee).
$25 of the conference registration fee is a non-refundable tax-deductible donation to The PsyArt Foundation, which supports the conference, the journal, and the listserv. If you require a refund, it will not include the processing fee nor the $25 donation. Refunds will be given up to 7 days before the start of the event.
IMPORTANT:
• EventBrite only accepts credit or debit cards. This is not PayPal. (The processing fees are cheaper via EventBrite.)
• Ensure your email address is typed correctly to receive a response. If, by May 30, 2022, you are not receiving e-mails from us, let us know.
• Do not assume that some currency arrangement you made the previous year is still effective.
• Do not leave your registration for someone else to complete unless you are a child under 18, friend, or family member attending as a non-presenter.
• Ensure that we have your complete registration (all three items) and your correct e-mail address. Fill out a separate form and pay for each person attending.
• The home and work address fields are US standard. If you are from another country, ignore the fields and enter your addresses as you usually would for your country.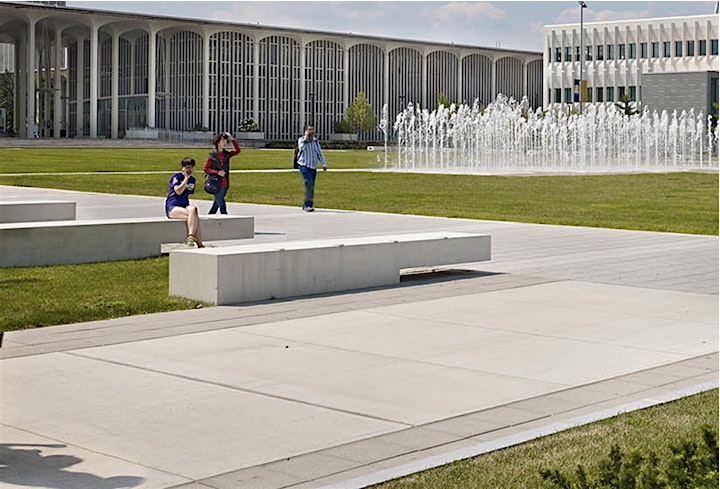 SUNY Albany Uptown Campus (Photo by: SWA Balsley)
Program
June 29–June 30, 2022
Time Zone: Eastern Standard Time (EST).
Please check your own time zone. E.g., BST is +5 hours; CEST is +6 hours
(Note: we changed time zone to EST/ET to avoid BST/GMT confusion.)
This event is sponsored by PsyArt and is hosted via Zoom by University at Albany.
_______________________________________________________________________________
Wednesday, June 29
8:30–8:45 AM: Welcome
8:45–10:00 AM: Plenary Presentation
Dr. Henrik Enckell (of Finland), psychoanalyst (IPA): Literature and Psychoanalytic Process: A Look Through the Lens of Metaphor.
-----------------------------------------------------------
10:10–11.40 AM: PANEL 1: ANTIGONE, PSYCHOANALYTIC LITERATURE STUDIES, AND PSYCHOTHERAPY
- Samir Dayal: Antigone at the Crossroads: Ethical Loneliness
- Elyse Zucker: Projection and the Pursuit of Self in Joseph Conrad's Heart of Darkness
- Lisa Winter: Psychotherapy as Festival. Essence of the therapeutic setting from a cultural science perspective
10:10–11:40 AM: PANEL 2: FILM AND THEATRE
- Paula Leverage: Reading Minds in Marcel Carné's Les Visiteurs du soir
- Joseph M. Meyer: Breaking through the Neomodern Despair: How the Marvel Cinematic Universe Produced a Moment of Awe
- Rosella Tomassoni, Francesco Spilabotte and Valentina Coccarelli: The Theatre of Gian Carlo Riccardi: Some Psychological Considerations
-----------------------------------------------------------
11:40 AM–12.40 PM: Break
-----------------------------------------------------------
12:40–2:10 PM: PANEL 3: STUDIES ON LITERATURE, FILM, AND DERRIDA
- Mary Valentis: Death and the Mother: Unwinding Phantom Threads and Invisible Cords in Joyce, Freud, Klein, McQueen, and Anderson
- Peter Barglow: Male Self-esteem in Henry James' "The Portrait of a Lady", 1881
- Antal Bokay: Beyond Pleasure, Back to Mourning – Derrida's Life- and Thanatography
12:40–2:10 PM: PANEL 4: ARTISTIC MOTIVATION AND SUBLIMATION
- Zoltan Kovary: Unsuccessful Sublimation and Nightmares - The Anatomy of Psychological Breakdown
- Todd O. Williams: Envy and Gratitude as Conflicting Artistic Motivations in Dante Gabriel Rossetti
- Karen Bekker: Cezanne's Confusion of Sensations
-----------------------------------------------------------
2.20–4.00 PM: Social gathering
Thursday, June 30 (EST)
9:00–10:30 AM: PANEL 5: CHILDREN AND PARENTS
- Marcie Newton: Precocious Performances: A Psycho-Legal Examination of Cuties and the Hypersexualization of Children in the Media and Entertainment Industry
- Nozomi Yamane: What two children find in journey: logotherapeutic analysis of the film Spirited Away
- Karen Pepper: Too much and not enough: two memoirs about mothers, daughters, and the art of feeding
9:00–10:30 AM: PANEL 6: AESTHETIC EXPERIENCE AND THE CREATIVE PROCESS
- Eeva Pihlaja "Here quietude is linked with stillness" – Winnicott's silent core of the self and aesthetic experience
- Jussi Saarinen: The feeling of "getting it right" in painting
- Patricia Townsend: Is the Creative Process the same for all Artforms? A view from psychoanalysis and neuroscience
-----------------------------------------------------------
10:40–11:40 AM: PANEL 7: NEUROAESTHETICS AND VIRTUAL REALITY
- Glauco Cioffi: Neuroaesthetics: embodied simulation, sensorimotor engagement, and emotions
- Ekaterina Muravevskaia: Virtual Reality Empathy Game based on the folklore narrative: Creating Virtual Role Play Environments for Children to Practice Emotional Interactions with the Virtual Characters
10:40 AM–11:40 AM: PANEL 8: LACAN
- Alexander Venetis: Interpretation as Interpolation: Sense, Non-Sense & Significance in Lacanianism
- Robert Silhol: On the function of art
-----------------------------------------------------------
11:40 AM–12:40 PM: Break
-----------------------------------------------------------
12:40–2:10 PM: PANEL 9: SLAVERY, RAPE, TRAUMA AND THE UNNAMEABLE
- Shanee Stepakoff: "And Check the Rising Tumult of the Soul": Textual Emblems of Enslavement Trauma in the Poems of Phillis Wheatley
- Monika Szafrańska: Raped women in the polish translations of the Bible
- Rose Gupta: The Frankenstein Metaphor: Encountering the mindless intent to destroy
12:40–2:10 PM: PANEL 10: EDUCATION AND THE ARTISTIC PROCESS
- Henrique Muga: Psychology for art students
- Juliana Pepper: Experimental Storytelling and the Manifestations of Memory
- Rebecca Gimeno: Wearing the ghost: Death, objects, and adornment
-----------------------------------------------------------
2.20–3.20 PM: Members' meeting
3.30–5.00 PM Closing virtual social gathering
Thank you for joining us!