The 365-Day Garden: Lecture by Margaret Roach

Saturday, August 20, 2011 from 8:30 AM to 9:45 AM (EDT)
Event Details
8:30 AM
Saturday Aug. 20
Church of St. John in the Wilderness,
Copake Falls, NY, 12517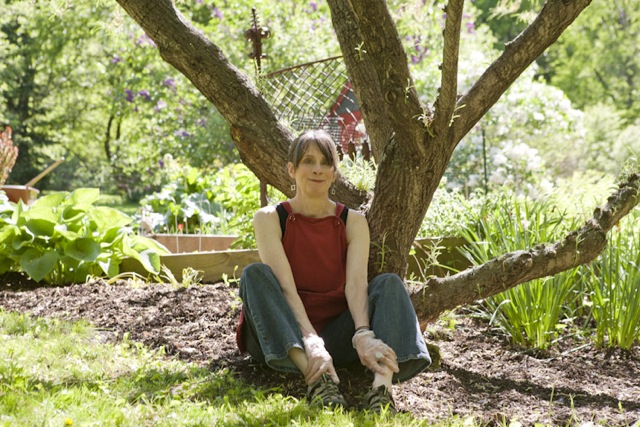 Join Copake Falls resident, garden blogger and author Margaret Roach for an inspiring morning garden lecture to benefit the Friends of Taconic State Park. All proceeds, plus all book-sale profits at the signing afterward, will help to fund Friends' projects.
NOTE: EACH TICKET INCLUDES a $5 COUPON TOWARD THE PRICE OF AN AUTOGRAPHED, PERSONALIZED COPY OF MARGARET'S NEW BOOK, "And I Shall Have Some Peace There," and can be redeemed at the lecture or at Margaret's garden later. Save your ticket to get the $5 credit!
IMPORTANT: There is ONE lecture session--8:30 AM--but THREE ticket options, since the lecture ticket includes entry to the garden afterward. We regret that we cannot accommodate everyone to the garden at once!
The Lecture: "A Garden for 365 Days."
(Yes, it's possible even in our cold climate!)
Expressions commonly heard each September like "the season's almost over" don't sit well with Margaret Roach. She has worked for more than 20 years to make her garden in the Hudson Valley–Berkshires area a visual treat every day of the year. In a luscious slide lecture, meet the plants and the philosophy that make it happen, delivered with a dose of "horticultural how-to and woo-woo." 
Margaret, after 15 years at Martha Stewart Living and a decade each at Newsday and The New York Times, now writes the nationally acclaimed blog A Way to Garden (dot com) and is author of the corporate-dropout memoir, "And I Shall Have Some Peace There," about walking away from "success" for a quieter life lived closer to nature.
This event is part of the day-long celebration of Copake Falls Day; check here for all listings.
When & Where

Church of St. John in the Wilderness
261 Route 344
Copake Falls, NY 12517


Saturday, August 20, 2011 from 8:30 AM to 9:45 AM (EDT)
Add to my calendar
Organizer
Friends of Taconic State Park was established in 2008 to support cultural, recreational and educational activities within the park with the preservation of the Copake Iron Works National Heritage Area Site its priority. The group is implementing a 20-year plan to create a pre-eminent site of historic iron-making and a national destination for tourists in Copake Falls. The Copake Iron Works Visitor Center features a video documentary chronicling the history of the site and an extensively interpreted trail from the Copake Iron Works to the Bash Bish Falls, for which trail maps are available. The entire site is open for self-guided tours year-round; the Engine House Museum is open from late May to mid-November and by appointment. School tours are especially welcome.
For more information visit Friendsoftsp.org.