Event Information
Location
The Greene Space
44 Charlton St.
New York, NY
Description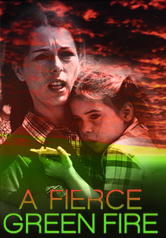 Join us to commemorate the 35th anniversary of the victory at Love Canal and celebrate Lois Gibbs, the woman who helped launched the environmental health and justice movement and awoke the world to the dangers of chemicals in our environment. After Love Canal, Gibbs founded the Center for Health, Environment & Justice (CHEJ). For more than three decades CHEJ has helped over 12,000 communities facing health threats from chemical harm..
Cocktails & Hors d'oeuvres
The Center for Health, Environment & Justice (CHEJ) is a trusted and recognized leader in the environmental health movement. CHEJ mentors a movement, empowering people to build healthy communities, and preventing harm to human health caused by exposure to environmental health threats. Through training, coalition-building and one-on-one technical and organizing assistance, CHEJ works to level the playing field so that people can have a say in the environmental policies and decisions that affect their health and well-being. By organizing one school, one neighborhood, one community at a time, CHEJ is making the world cleaner and healthier for all of us.
For more information, contact Nury Márquez at (703) 237-2249 Ext. 11 or at nmarquez@chej.org
Date and time
Location
The Greene Space
44 Charlton St.
New York, NY