The $35,000 Woman!

Saturday, November 9, 2013 from 9:00 AM to 5:00 PM (EST)
Event Details
"Make An EXTRA $35,000 In The Real Estate Industry
- WITHOUT Even Having A License!"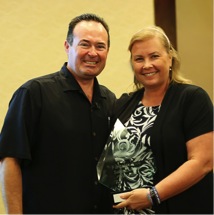 Award-winning marketer, Donna Lee never thought she'd see checks like that unless she was a real estate investor, but after helping our real estate team open offices nationwide, it's become a reality for her! A former accountant and IT professional, Donna owned her own IT consulting firm since 2002. She started the process of becoming a real estate investor and became burned out after spending over $120,000 with real estate gurus and still hadn't purchased a property.
She joined our team and bought her first property four months later and has been kicking butt ever since! Today she is a real estate investor, and in Cancun this past September she received the Fantastic 5 marketing award!  Flying all the way from California , Donna Lee will be here on Saturday, November 9th from 9am to 5pm, and train you how  to earn some serious money working with our team - whether you're a real estate investor or not!
Register NOW. This is definitely a training you'll want to bring a business partner, family member, or friend to. Donna will train you on one of he fastest growing trends in the real estate industry, and why you want to be perfectly positioned for it in 2014. You can start Donna's strategies immediately, the day of her training. Just some of what you'll learn:
* How To Get Out of Your Own Way
* Developing Your Success Mindset
* Setting Your Income Goals
*  Boxing The "B's"
* What Your Job Is, and What It Isn't
* What Makes A Leader
* Your SYSTEM For Six Figures In The Next Twelve Months!
* ACTION Over Perfection
* And Much More!
This awesome, detailed training is only $39 for you and a FREE guest! $39 is your early-bird rate, so reserve your seat right now because this offer will expire on Thursday, November 7th at 11:59pm!  After Thursday, registration will increase to $49  that Friday, and $55 at the door! So lock in your $39 reservation!
Register right now!  Don't Miss this Double-Header for November - where you'll be trained on the FASTEST ways to GET MONEY BY THIS CHRISTMAS, 2013! The week following Donna Lee (Nov. 16th), American Pension Services, CEO, Curtis DeYoung will train you how to tap into the over 1 trillion dollars available in 401k and IRA money held by potential private lenders for your real estate deals! BE THERE on Saturday, November 16th from 9am to 5pm as you learn the law governing what you can and cannot do in regards to raising private capital for your real estate deals, and how to ensure you always have the funds you need to run your business in the NEW YEAR! To register for Curtis's training, go to: https://ultimatemoneysource.eventbrite.com
When & Where

The Mansour Center
995 Roswell St. NE
Marietta, GA 30060


Saturday, November 9, 2013 from 9:00 AM to 5:00 PM (EST)
Add to my calendar
Organizer
Sponsored by The "A" Team. Build Locally. Think Globally.