Description
ANNUAL MEETING & JOHN S. JEMISON, JR. VENTURE AWARD
The Birmingham Venture Club is Alabama's oldest and largest association of venture capital community professionals. And our Annual Meeting is the state's largest gathering of venture capitalists—as well as their related network of entrepreneurs, professional services firms and others—in Alabama.
Now in its 32nd year, the Annual Meeting & Jemison Award supplies our community with an unmatched networking opportunity for individuals and organizations seeking to strengthen their presence among high growth entrepreneurs, corporate leaders and community and economic development leaders.


OUR 32nd ANNUAL MEETING WILL INCLUDE:
John S. Jemison, Jr. Venture Award
2017 Spark Match Competition Final Round
Keynote Presentation by Mark Roberge
Birmingham Venture Club's 2018 Slate of Officers


KEYNOTE SPEAKER: Mark Roberge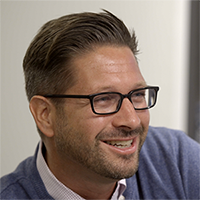 The vanguard of a revolution in sales, Mark Roberge has worked out how to apply big data to every aspect of your sales process, from hiring to leads to closing. Roberge served as vice president of global sales and services at acclaimed startup HubSpot, scaling annualized revenue from $0 to $100 million and expanding his team from 1 to 450 employees. During that time, he was ranked #19 in Forbes' Top 30 Social Sellers in the World and awarded the 2010 Salesperson of the Year at the MIT Sales Conference.
Roberge has channeled his success at HubSpot into the best-selling book, "The Sales Acceleration Formula: Using Data, Technology, and Inbound Selling to go from $0 to $100 Million" (Wiley, February 2015).

Still active with a number of startups as a board of directors member, advisory board member and angel investor, Roberge is currently a professor in the Entrepreneurial Management Unit at the Harvard Business School.
FAQs
What are my parking options at the event?
Parking is available in the 22nd Street Parking Deck. More parking options can be reviewed here.
Where can I contact the organizer with any questions?
For more information, contact the Birmingham Venture Club administration at administrator@birminghamventure.com.
Date and Time
Location
Sheraton Birmingham Hotel (Birmingham Ballroom)
2101 Richard Arrington Junior Boulevard North
Birmingham, AL 35203