The 3 Secrets to Overcoming Stress & Burn Out
Description
Register now! https://WiseMind.webinarninja.com/live-webinars/117684/register

*** PLEASE NOTE - WEB SEMINAR REGISTRATION THROUGH WEBINAR NINJA LINK ***
Build Your Stress and Burnout Emergency Kit!

Here is What You'll Learn...
☑️Kick Your Stress to the Curb!
What do Oprah, Steve Jobs of Apple, William Clay Ford Jr., of Ford Motor Company, Katy Perry, Jeff Weiner, CEO of LinkedIn, Tom Hanks, Jerry Seinfeld and Hugh Jackman all have in common? Some of the most influential CEOs, executives, and celebrities credit meditation and mindfulness for their success. Get introduced to this revolutionary way of handling stress.

☑️Build Your Burnout & Stress "Emergency Kit" to Implement at Any Time

Learn hyper-effective techniques that will allow you to hit the "pause button" when you feel your blood pressure start to rise.

☑️Download Our Bonus Special "Silent Witness Guided Meditation"

Discover the ONE MEDITATION that will give you can utilize to activate your "relaxation response" at any given time.

☑️How to Tap Into "Nature's Xanax"

An astonishingly simple technique, used by CEOs and Celebrities…but ignored by 95% of the population.

☑️Your Complete Stress & Life Management Daily Skill Checklist

Learn the systems you can implement in your daily life that will give you more patience, stress resiliency, creativity, focus, agility, and productivity.

☑️Understand the Science Behind Mindfulness and Meditation

Wondering if this is all "real"? Let us explain to you the documented science and research behind these techniques!
---
Jennie Wise, MHS, RYT-200, E-500, Specialty in Yoga Psychology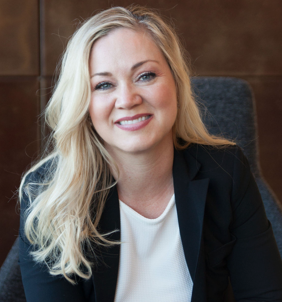 ---

Jennie Wise's 15 years professional background in Software Technology Sales means she knows first-hand the pressures of the corporate world and the importance of managing that stress...

She feels very strongly about making Yoga Psychology, Mindfulness, & Meditation accessible to clients before they reach the crisis point. This is a proactive approach to stress turning into anxiety, depression, insomnia, or other health issues.

Jennie is excited to offer Corporate Mindfulness & Meditation, Group Sessions, & Private Sessions to teach these skills and create healthy change. Jennie began 5 years ago practicing Mindfulness, Meditation, and Yoga as a way to manage her own daily life, work-related, career transition, and personal stress.

Jennie Wise, best known for her specialty in Yoga Psychology, has created revolutionary new ways to cope with emotional and/or mental health conditions. She has combined her 1000+ hours of Yoga Certifications with Specialty in Yoga Psychology, Mindfulness, Meditation, & Neuroscience, Cognitive Behavioral Therapy (CBT), and her Master of Health Science as part of with her own personal healing process to create a unique program to help clients & corporations with personal development, stress & life management skills and positive mindset transformation through the medium of yoga, mindfulness, and meditation.

This behavioral pattern transformation transpired through individual therapy, 18 months of immersive yoga psychology training, 3 Pillars of Yoga: Asana physical practice, Meditation, & Pranayama Breathwork. She is passionate about sharing her yoga journey with others.

We look forward to the opportunity to seeing you on the webinar!

Find us at:

www.WiseMindYoga.com

www.WiseMindCorporate.com

https://www.facebook.com/wisemindyoga1/

https://www.instagram.com/jenniewisemindyoga/

www.LinkedIn.com/in/jenniepoppoma

Jennie has been seen in Cary Magazine, WRAL News Raleigh 2019 Top 2 Yoga Studios, and Masters of Health Science, author of "Worksite Health Promotion and Disease Prevention Study Compared to Healthy People 2000 Goals."

BURNOUT HAS BEEN DISCUSSED ON: CBS, CNBC, CNN, NPR, USA TODAY