The 2nd Annual Surfrider Foundation Maui Pa'ina Fundraiser, Presented by Ma...
Description
Surfrider Foundation Maui, with the generous sponsorship of Maui Now, invites you to the Ocean Front Lawn at the Sheraton Maui Resort & Spa to Celebrate our 2017 Maui Ocean Guardians: Flatbread Pizza Company, Les Potts, Kai Lenny, Victor Lopez and John Severson. This fundrasing and friendraising event begings at 5pm and includes silent auction, awards cerermony and musical performance by KANEKOA. Sheraton's culinary team will serve an array of locally inspired pupus and drinks. Make it a stay-cation! Sheraton has offered a Kama'aina rate of $160 per night available on 10/12 to 14. Book your room on this link SHERATON MAUI.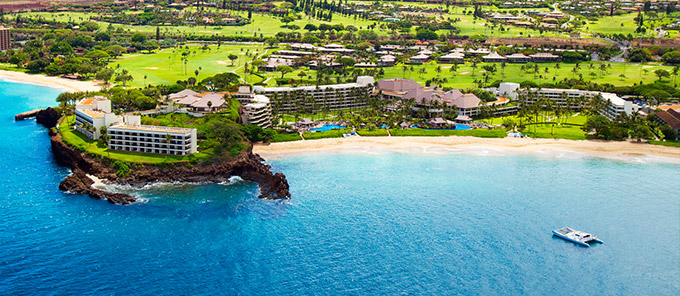 All proceeds from this fundraising event will directly benefit the critical work being carried out by Surfrider Maui to protect our local coastlines and marine environment. Check out What We Do On Maui.
---
2017 Maui Ocean Guardian Honorees:
• Business - Flatbread Pizza Paia has been supporting non-profits on Maui too numerous to list with their Benefit Night since they opened their doors in Paia in 2006.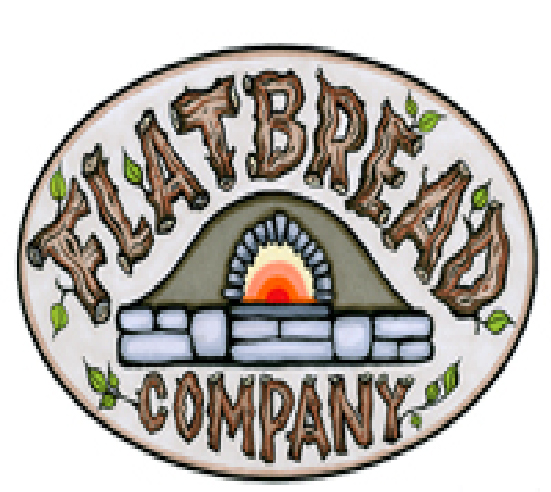 ---
• Environmentalist - Les Potts has been a driving force in keeping Honolua Bay and the surrounding seven miles clean. Beyond picking up litter by himself, he works with volunteers to remove abandoned vehicles and other large items. He is the key protector of one of Maui's most sacred peninsulas.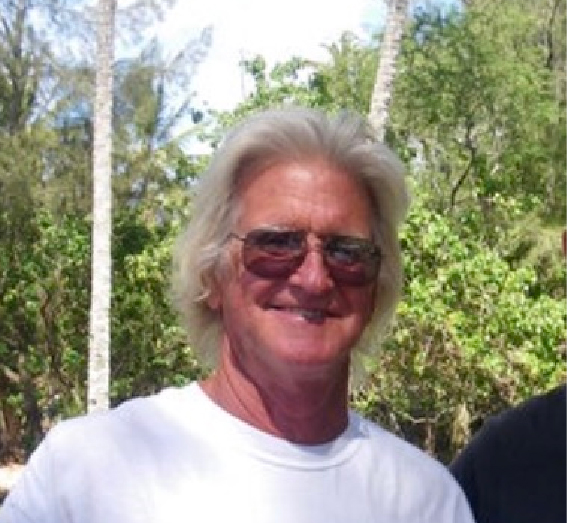 ---
• Waterman / Athlete - Kai Lenny ultra-talented surfer, windsurfer, kitesurfer, six-time world stand-up paddle champion and pioneer of foiling. Kai recently won the WSL Puerto Escondido Challenge at end of July and in May completed his Downwind Voyage for Change. This was a statewide coastal cleanup initiative to bring awareness to plastic pollution in the Hawaiian Islands working with the local community members and organizations like Sustainable Coastlines Hawaii, Surfrider Foundation, and the Hawaii Wildlife Fund to clean up coastlines. Check out his new movie "Paradigm Lost" !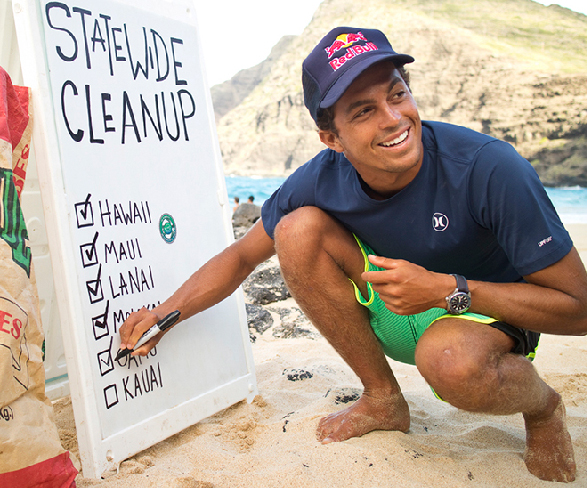 ---
• Waterman / Legend - Victor Lopez All around waterman, pioneer of tow-in surfing at Peahi. Victor has been an influential patriarch of the Maui watermen's tribe since the 1970's, paving the way and teaching a whole generation of waterman by example and mentoring. Kai Lenny is one of his proteges. Victor is still charging Peahi and is an ocean guardian in the line up at Peahi. Victor's neighbor years back was John Severson, founder of Surfer Magazine.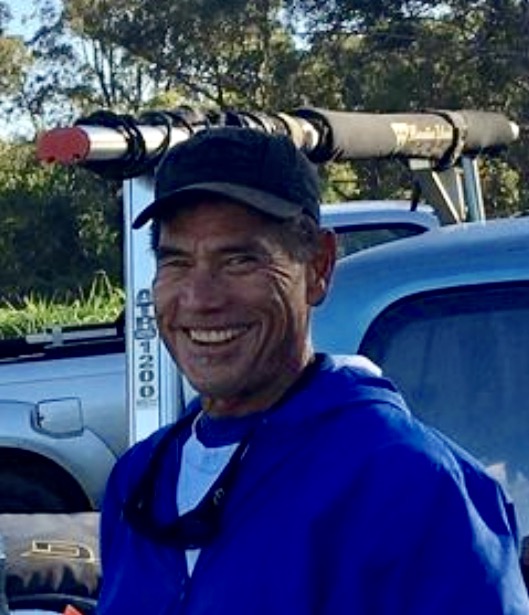 ---
• Lifetime Achievement Award- John Severson The artist, filmmaker, and founder of Surfer Magazine, he passed away peacefully on Maui on May 26th, 2017. Louise, his wife and lifelong companion, wrote: "John died here in Napili, in the house he loved, at the surf spot he loved. It was a beautiful sunny morning and four of his girls were around him."In the '50s he became the first person to create a large body of art relating to the Hawaii-California surf culture. Since then he has provided a steady output of oil paintings, watercolors, drawings, and prints. In 1958, John used his art, photography, and surfing passion to create a popular surf movie series. His films included SURF SAFARI, SURF FEVER, BIG WEDNESDAY, and PACIFIC VIBRATIONS. He is most well-known for defining surf culture as the publisher of SURFER magazine, the Bible of the Sport. Read John's full background at SURFER ART.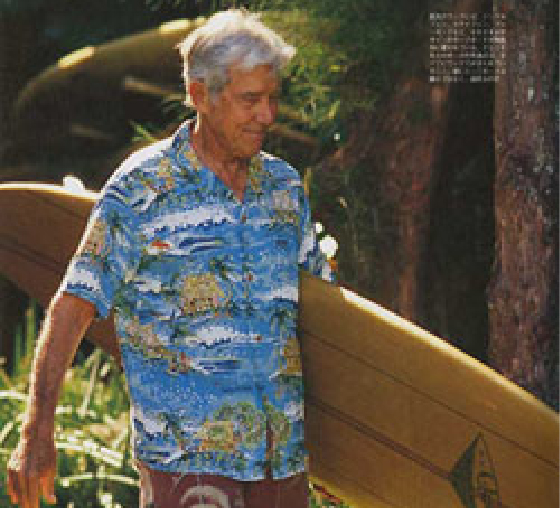 Emcee for the evening: Malika Dudley. Emmy-nominated Meteorologist, TV Host, Emcee, Singer, Former Miss Hawaii, Surfer, Mama. Blog: LifesSwell.com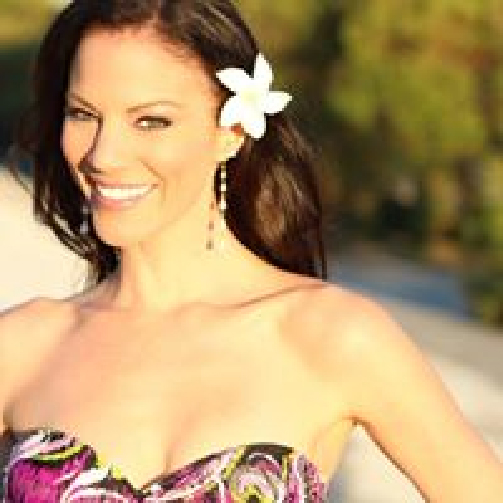 ---
Evening music by: Kanekoa describes their music as ukulele powered Hawaiian reggae folk rock. Kanekoa, a 2017 Na Hoku Hanohano award recipient has been playing together since 1999, melding elements of Hawaiian, Rock, Folk, Blues, Reggae and improvisation into a truly unique sound. Kanekoa consist of Kaulana Kanekoa (rhythm ukulele, lead vocals, lyrics), Vince Esquire (lead ukulele, backing vocals, sounds), Travis Rice (cajon/congas, kit, electric pads, backing vocals), and Don Lopez (u-bass, electric bass, backing vocals). Kaulana Kaneka, Vince Esquire, and Don Lopez are sponsored by Kala Ukulele. Kanekoa has shared the stage with Jake Shimabukuro, 7 Walkers (Bill Kreutzman of GDead), Los Lobos, Joan Osbourne, John Mayall, Marshal Tucker Band, Makana, Steve Kimock, Willie Nelson, John Cruz, Eric McFadden, Ekolu, Willie K, Anuhea, Paula Fuga/Mike Love/Sam Ites, Brudda Waltah, Trombone Shorty, Fruition, Ian Neville's Dumpstafunk, George Porter, DJ Logic, David Nelson, Afromassive, Popppa Grows Funk, Jerry Joseph and the Jack Mormons.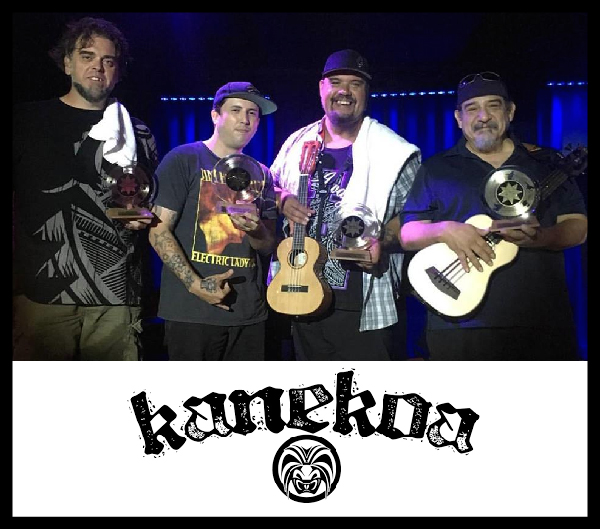 ---