Description
The Rare Fair virtual health fair was designed exclusively for Rare Disease patients, caregivers, and industry stakeholders. The virtual format is My City Med's answer to restricted exhibitor space, limited attendee accessibility, and the travel expenses of traditional expos and summits. This year's theme is "Rare is Global"!
Conveniently accessible from your desktop or mobile device, our user-friendly and dynamic virtual platform will allow our exhibitors and attendees to maximize the opportunity to build a diagnosis network.
What we're covering at this year's fair:
International Connections: Leveraging Worldwide Resources

Rare Technology: New Ways to Connect

Global Community Building: The New Support Group

Rare Disease and Electronic Health Record Management

Physician Collaboration in Rare

GARD as a Patient Resource – GARD

FDA – The Drug Development Process

The Legislative Landscape: Why State Legislation Matters

Clinical Trials: How to Locate and Participate

Compassionate Use

Nursing and Rare

Managing The Cost of Rare

Navigating Insurance and Rare
Exhibiting companies can look forward to dynamic virtual booths with unlimited attendee accessibility. Attendees will no longer be burdened by scheduling conflicts and rising travel costs. Unlike any time in history, we are poised to unite the rare community on one grand stage. We look forward to a health fair unlike any other and we invite you to The Rare Fair!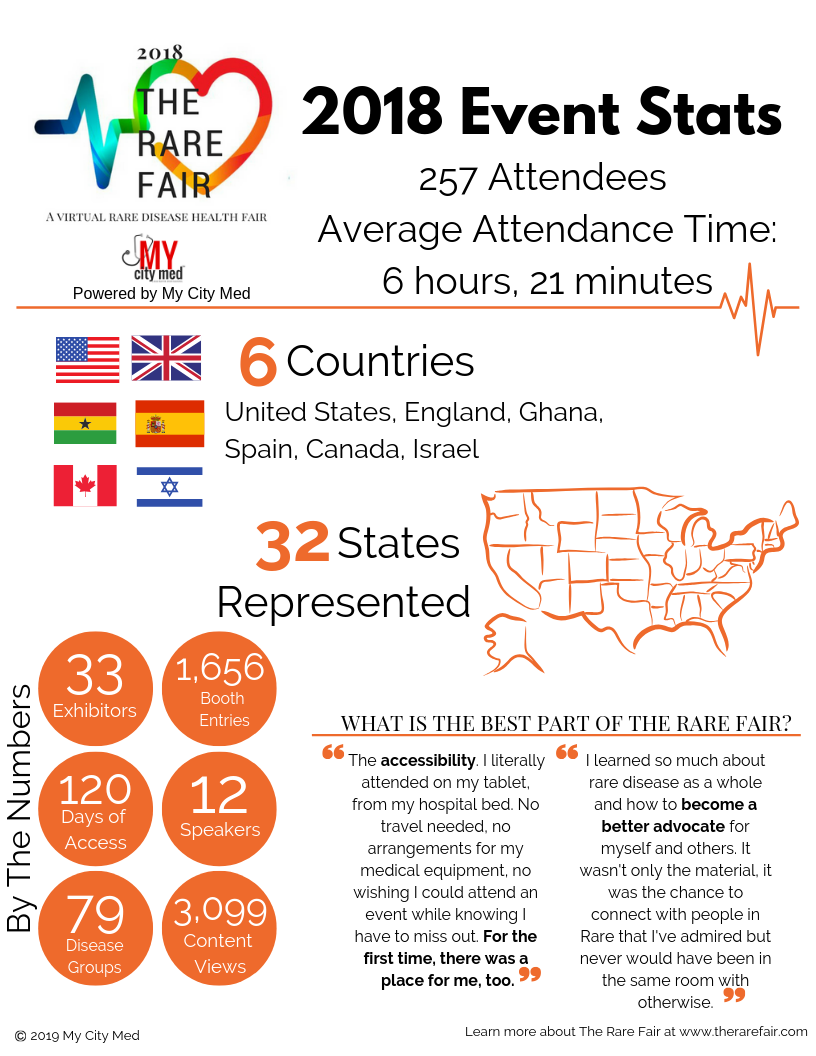 Date and Time
Refund Policy