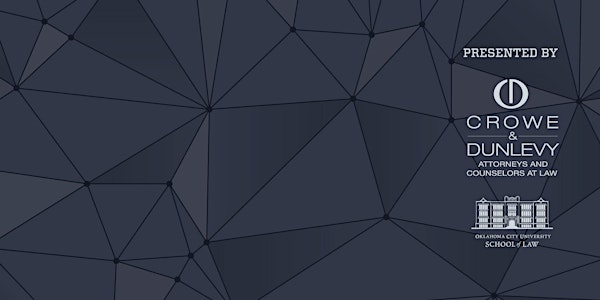 The 2nd ANNUAL NATIONAL SUMMIT ON HOMELAND SECURITY LAW: The State of Cyber
Location
Oklahoma City University School of Law
800 North Harvey Avenue
Oklahoma City, OK 73102
Description
The Second Annual National Summit on Homeland Security Law: The State of Cyber, presented by Crowe & Dunlevy, will be held on April 19, 2016 at Oklahoma City University School of Law.
This year we will focus on cybersecurity with panels such as "Cybersecurity Basics: what every corporation, law firm and organization needs to know" and "A Deep Dive on Cyber & Incident Response Plans."
Keynote speakers include The Honourable Suzanne E. Spaulding, Under Secretary for the Department of Homeland Security and The Honourable John P. Carlin, Assistant Attorney General for National Security.
The program will take place in the J. William Conger Moot Courtroom, with a reception following in McLaughlin Hall. For an in-depth look at the schedule, please click here.
5.0 hours of CLE credit available.