Description
Come join us for the 2nd annual Mustachio Bashio charity party and help raise money & awareness for prostate cancer.



This ticket guarantees you THREE HOURS of all you can drink domestic beers and select liquor from 9:00pm-12:00am with !!ALL!! proceeds going to ZERO - The End of Prostate Cancer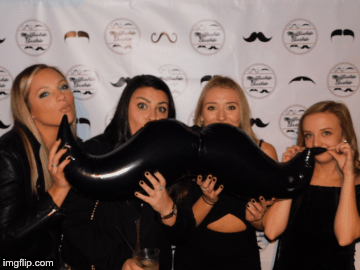 FAQs
WHAT'S ZERO:
ZERO is a nonprofit organization focused on raising funds for prostate cancer research. 1 in 8 men are diagnosed with prostate cancer making it the second most common cancer among American men, behind skin cancer.You can learn all about ZERO here: zerocancer.org/
WHAT IF I DON'T GROW FACIAL HAIR:
No mustache, No problem! You don't need a mustache or any facial hair to come to this charity event! (but there are prizes if you do!!)

HOW MUCH DOES A TICKET COST:
A ticket is only $45!!!!! A ticket guarantees you THREE HOURS of all you can drink Domestic Beer and Select Liquor (including Smirnoff, Beefeater, Captain Morgan, Four Roses, and Olmeca Altos)

CAN I BUY A TICKET AT THE DOOR:
If supplies last - yes, There will be tickets available at the door for $55

WHAT DO I WEAR:
The Mustachio Bashio has a 'night out' dress code - so just dress for a regular night out or get fancy if you like!

ANYTHING ELSE I SHOULD KNOW:
Yes! There will be a 50/50 raffle going on throughout the night! Each entry is only $5! There will also be specialty shots and cocktails available for purchase with all sales proceeds going to ZERO

Learn more about ZERO here : zerocancer.org
Must be 21+ w/ State Issued ID
No Refunds
Any additional questions feel free to email trevorxcohen@gmail.com