Description
FREE EVENT!!!!!!!!!!!!!!!!!!!
The 2nd Annual Kindness to the Planet Event!
Looking to make changes to your diet? Are you veggie curious? Want to become a healthier you? Looking to become conscious of the animals and the planet?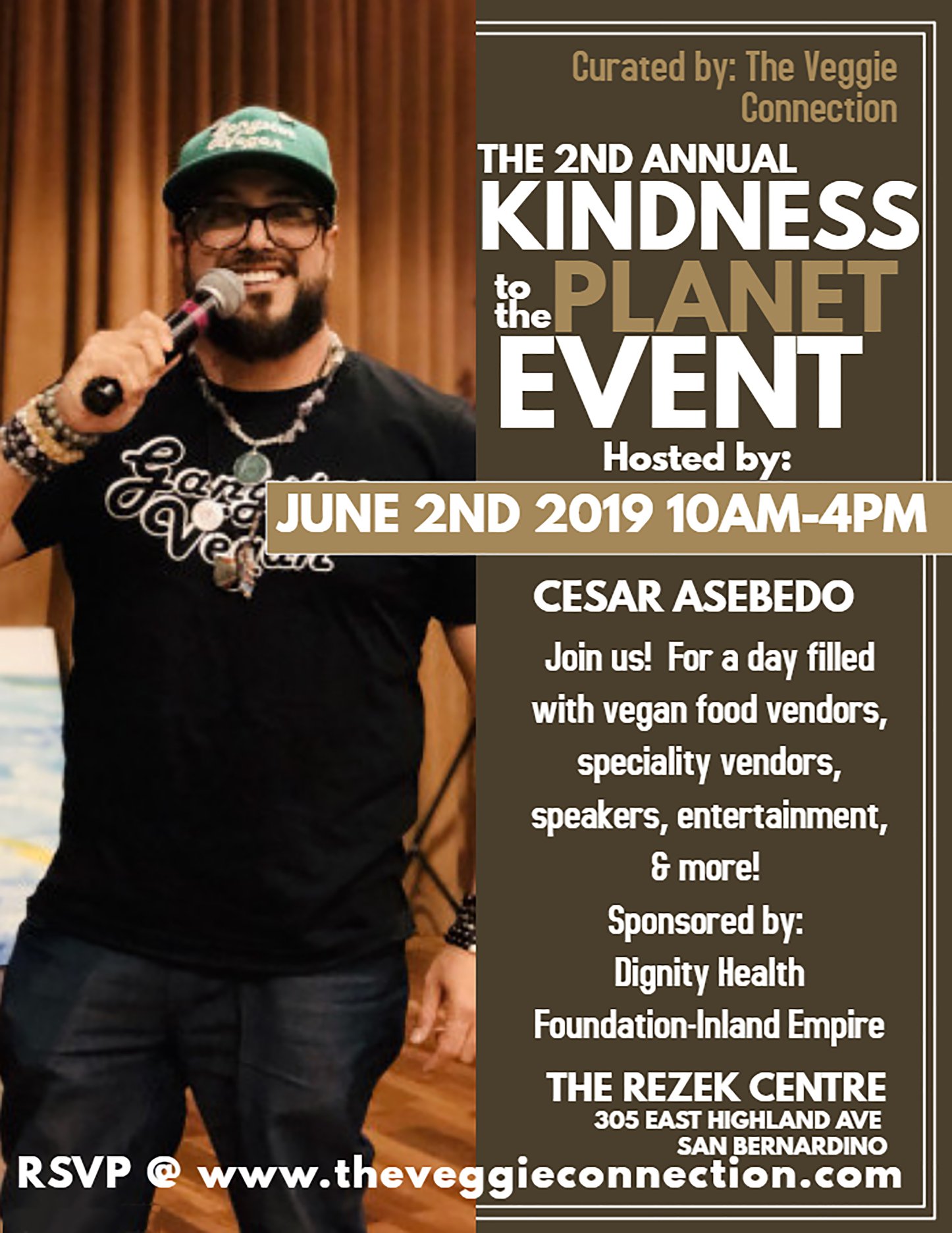 Join us! For a day filled with plant-based food vendors, speakers, entertainment, and more!
Secure your Veggie Wow Bag Today!
Sponsored by: Dignity Health