The 2nd Annual Care Coordination Forum
Description
Forum Overview:
This day-long forum brings together care coordinators, nurses, social workers, providers, and community and state agencies from all over Connecticut to discuss trends and innovations in coordinating care for our State's most vulnerable children. This year's theme Building Networks: Building Stronger Families will highlight the role we all play in ensuring that all children have access to a comprehensive, integrated, and effective system in support of children's optimal healthy development.
Learning Objectives:
Increase cross-sector knowledge and understanding of care coordination resources.
Increase access to secure medical, developmental, and mental health/behavioral health services for children and their families.

Create inter-agency collaborations and programmatic partnerships.

Contribute to policies that benefit children and families in CT.

Build a comprehensive integrated system for children and families to optimize children's health and wellness.
Target Audience:
Care Coordinators

Nurses

Social Workers

Physicians

State Agencies

Community Agencies
Accommodations: For accommodations at Sheraton Hartford South Hotel please call 860-257-6000 and ask for the "Good Neighbor" rate.
Continuing Education Credits: 6.5 CECs have been approved by the NASW/CT.
This program has been approved for Continuing Education Credit hours by the National Association of Social Workers, CT and meets the continuing education criteria for CT Social Work Licensure renewal.
Special Guests Participants:
U.S. Senator, Chris Murphy
St Senator and Deputy President Pro Tempore, Marilyn Moore
St Representative and Deputy Majority Leader, Jeff Currey
Paul Dworkin, Executive Director Office for Community Child Health, CT Children's Medical Center
Mark Keenan, RN, MPH, Director CYSHCN, Dept of Public Health
Kenya Rutland, Chief Enthusiasm Officer, KJR Consulting

Featuring Presenters From and Many More: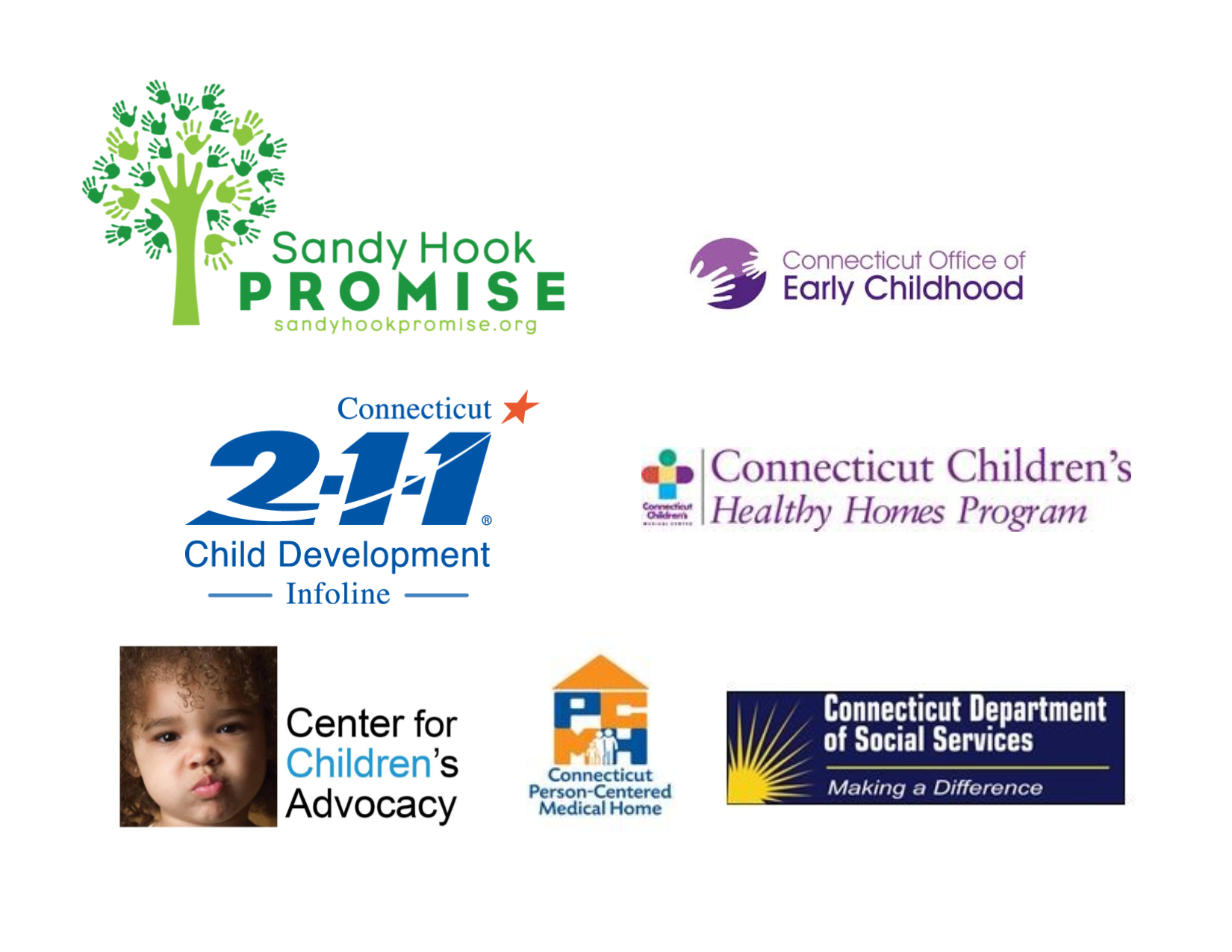 ---
Forum Agenda
8:00 - 8:50 Check In Registration / Breakfast
9:00 - 9:45 Welcome Remarks (Ballroom)
9:45 - 11:00 General Session: Two-Generational Approach
11:00 -11:10 Break
11:10 -12:10 AM BREAKOUT SESSIONS
1-A Workshop: Intimate Partner Violence and its Impact on Children: Challenges and Opportunities for Coordinating Care
1-B Workshop: Sandy Hook Promise, Know the Signs: Creating Safer Schools and Communities
1-C Workshop: Transitioning to Adulthood - Legal Protections for Youth with Disabilities
12:10 - 1:00 Lunch (Grand Ballroom)
1:00 - 2:00 Keynote Speaker: Get Enthused, Make It Happen
2:00 - 3:15 General Session: Strengthening Families Protective Factors Framework
3:15 - 3:20 Break
3:20 - 4:20 PM BREAKOUT SESSIONS
2-A Workshop: Early Childhood: CT's Help Me Grow System
2-B Workshop: Healthy Homes: Healthier Families
2-C Workshop: SPoC: The Next Generation
4:30-5:30 Meet & Greet
Mark Barden

Sandy Hook Promise

Managing Director

Gina Beebe

State of Connecticut Office of the Early Childhood

Primary Prevention Services Coordinator

Shirley Caro

Child Development Infoline

Supervisor

Kenya Rutland, CEO

KJR Consulting

Chief Enthusiasm Officer

Chris Corcoran

Connecticut Children's Medical Center

Program Manager

Jeff Currey

State of Connecticut

State Representative and Deputy Majority Leader

Sarah Dudzic

Move Up!

Director of Move Up! and 2Gen Alignment Coordinator

Erica Garcia

Department of Social Services

PCMH Program Lead

Bonnie Roswig, J.D.

Center for Children's Advocacy

Senior Staff Attorney

Allison Matthews-Wilson, LCSW

Connecticut Children's Medical Center

Clinical Program Specialist

Mark Keenan RN, MBA

Department of Public Health Title V

Public Health Section Chief

Paul Dworkin, MD

Connecticut Children's Medical Center

Executive Vice President for Community Child Health

Marilyn Moore

State of Connecticut

State Senator and Deputy President Pro Tempore

Susan Roman RN, MPH

Connecticut Children's Medical Center

Center for Care Coordination Program Director

Garry Lapidus, PA-C, MPH

Connecticut Children's Medical Center

Director of the Connecticut Injury Prevention Center

U.S. Senator Chris Murphy

United States Senator for Connecticut

Senator

Robin Tousey-Ayers, MHSA, BS, PT

Connecticut Department of Public Health

Health Program Associate

Katheríne Ramírez

Connecticut Children's Medical Center

Associate Program Specialist

Luz M. Rivera

State of Connecticut Office of the Early Childhood

Primary Prevention Services Coordinator