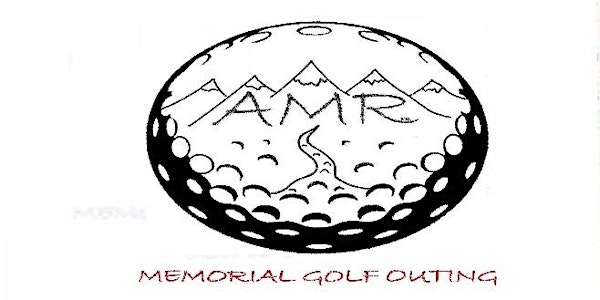 The 2nd Annual Adam Rantz Memorial Golf Outing
By Ethan Rantz & Julie Forrest, jforrest@apfed.org Cell 201-772-4607
When and where
Date and time
Friday, May 18, 2018 · 12 - 9pm EDT
Location
Macoby Run Golf Course 5275 McLean Station Road Green Lane, PA 18054
Refund Policy
Refunds up to 7 days before event
Description
Welcome to the registration page for the Adam Rantz Memorial Outing
Ethan's motivation for hosting this golf event is driven by his love for his late brother and the pain he suffered during his battle with Eosinophilic Faciitis, (EF). Ethan recalls his brother's inability to bend his hands at the wrist and the swelling in his legs that made it difficult for him to walk at times. The pain Adam endured was painful to watch. Tragically, Adam suffered a massive heart attack on June 1st, 2016 at he young age of 32. Ethan has made it his goal to honor his bother Adam's life by raising awareness and money to help fund research for a cure for those suffering from eosinophil related diseases.

Join us for a great day of golf and FUNdraising. The proceeds raised at this event will be directed towards APFED's HOPE on the Horizon Research Fund. To find out more about the impact of your support and how APFED allocates donations visit: https://apfed.org/about-apfed/the-impact-of-your-support-this-year/

To purchase a single golfer or foursome, click on the green button marked "tickets" in the upper right hand side of the page and follow the prompts to register yourself or your foursome. Don't forget to order your shirt when you register. To be guaranteed the size you want, please register by Sunday, April 29th.

Can't make the outing but want to make a donation to the HOPE on the Horizon Research Fund? Click on the "green ticket button" and enter your tax deductible donation to help us find a cure for these rare and dibilitating diseases.
HOPE to see you all on May 18th!
On behalf of the Rantz Family, APFED and the community we serve, thank you for your support!
Together we CAN make a difference!
*******************************************************************************************************

About EF and APFED

EF is characterized by symmetrical skin induration and, in the acute stage, is marked by swelling (edema) and pitting of the extremities. Although swelling may be the presenting feature of eosinophilic fasciitis, with time hardening of the skin and the subcutaneous tissue occur, such that these tissues are firm with a "woody" texture. The skin may also appear irregular and is described as resembling the skin of an orange (peau d'orange).
Most commonly EF involves the extremities, both arms and legs, and the fingers, feet and face are spared. Sparing of these sites serves to distinguish EF from scleroderma where finger involvement is often one of the first signs. Patients with long-standing EF may develop joint contractures (loss of joint motion due to the hardening of the skin in areas adjacent to the joint) resulting in impaired mobility. For more information visit https://apfed.org/about-ead/eosinophilic-fasciitis/

To learn more about APFED and the critical work we do out in the community, visit http://apfed.org/about-apfed/

WAIVER, RELEASE & CONSENT
APFED's Hope on the Horizon Walk (and related events, including miscellaneous social and gaming activities; golf outings, collectively, the "Event") is a charity event sponsored by the American Partnership for Eosinophilic Disorders ("APFED"). In consideration of APFED permitting me (or my child, who is under the age of 18) to participate in the Event, I have read and understand this statement and agree to assume all risk of personal injury or other physical or emotional ailment for me (or my child).
Further, I (or my child) hereby, and for my (or my child's) legal representatives, heirs, executors, administrators, assigns, and all guardians, WAIVE, RELEASE AND DISCHARGE ANY AND ALL RIGHTS, CLAIMS AND CAUSES OF ACTION OF ANY NATURE, DIRECT OR INDIRECT, INCLUDING THOSE FOUNDED IN WHOLE OR PART UPON NEGLIGENCE, that I (or my child) may have against APFED and/or its collective sponsors, its directors, officers, employees, agents, chapters, assignees, licensees, volunteers and any cooperating entities, their representatives, heirs, executors, administrators, successors, and assigns (the "Released Parties") arising out of or resulting from any and all injuries or damages of any nature, including death, which I (or my child) may suffer while taking part in or arising out of the Event or any activity connected with the Event.
Further, I (or my child) hereby consent to use my (or my child's) name and any photographs, digital images, portraits, likenesses, writings or biographical information, audiotape and/or videotape recordings, sound or silent motion pictures of me (or my child) in any medium for news releases, use on the APFED website, editorial, educational, promotional, and advertising purposes, for the solicitation of contributions and/or for any other purpose in furtherance of the charitable purposes and objectives of APFED.
By indicating agreement when registering online, I certify that I have read this document and fully understand it. This document shall be binding upon me (or my child), my (or my child's) legal representatives, heirs, executors, administrators and assigns (and all legal guardians of my child).