Description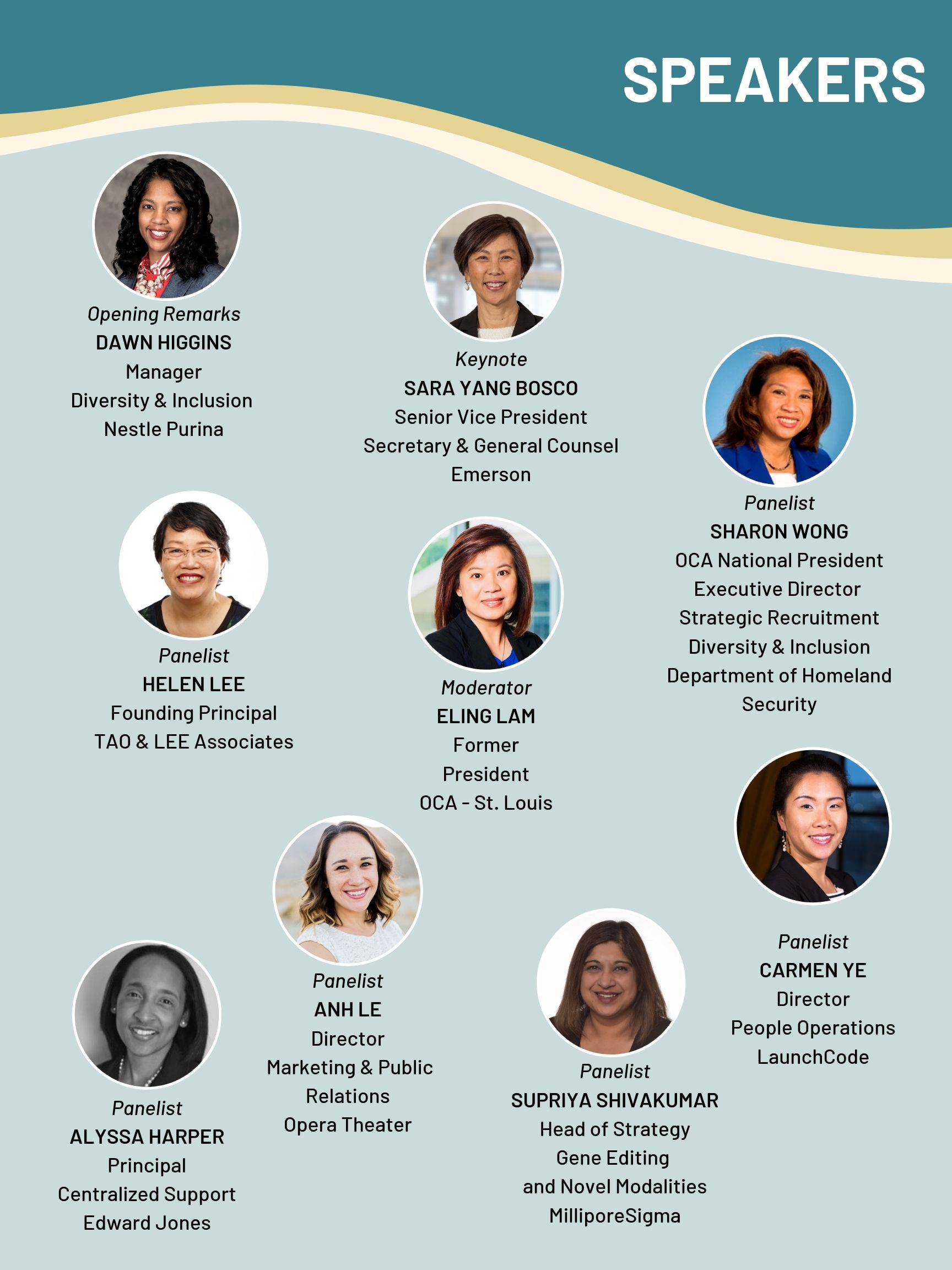 All women and male allies are welcome!
The summit's goal is to advance the next generation of Asian American Pacific Islander (AAPI) women in the workplace:
EMBRACE the differences of our diversity and strength

ENGAGE with our communities

EMPOWER one other with support and collaboration
The summit will include networking sessions as well as a panel discussion with corporate and community leaders. It will give attendees an unparalleled opportunity to network with other women while learning more about topics such as career advancement, personal/professional branding, race/gender in the workplace, and more.

We hope that attendees, inspired by the stories of our incredible speakers as well as each other, will begin building a strong network, discover their own strengths, and eventually become the catalysts for positive change in St. Louis.
Agenda:
8:30 am Doors open/Breakfast
9:00 am Program begins
11:45 am Lunch/Networking

Tickets include catered breakfast and lunch.
Early registration: $30 / At the door: $40
INFO:
Shreya (shreya@oca-stl.org)
Yvonne (yvonne@oca-stl.org)
Lumi Youm (lumi.youm@ocanational.org)