The 28-Day Limitless NeuroSuccess Programme

Saturday, September 27, 2014 at 12:00 PM

-

Saturday, December 31, 2016 at 5:30 PM (BST)
Event Details
This is no ordinary cinema.
This is no ordinary day.
The Ultimate Screening Event Presents
LIMITLESS
WHERE NEUROSCIENCE MEETS SCIENCE FICTION
For enquires please e-mail: Marilyn@tranceformationstm.com  
THE PRE-LAUNCH PRICE FOR THE 28-DAY LIMITLESS E-COACHING PROGRAMME ENDS ON THURSDAY 27TH NOVEMBER.
If ticket sales for the Limitless eCoaching Programme have ended go to the new website: http://tranceformationstm.com/neurosuccessbraintraining to book your place and get started.  It's an online automated Programme so you can begin immediately!
Imagine being able to get through a 200-page book in just 30 minutes and remember what you've read!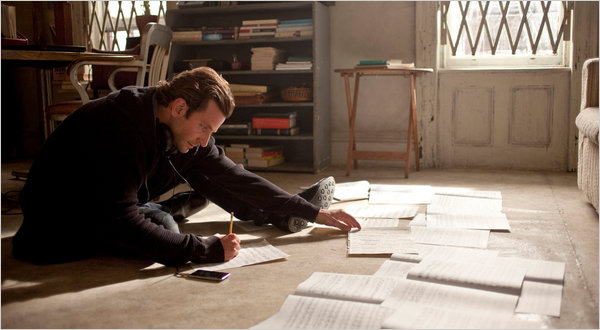 What about being able to achieve some of the things that used to reside in the realm of science fiction movies?  
How about some valuable extra % out of your brain processing potential?  
And can you really 'future jump' to meet and converse with the ultimate best version of you?
Sound too good to be true?  At this groundbreaking Limiteless Event Hollywood meets Neuroscience meets, ccelerated learning meets future visioning, and pushes the boundaries of the quantum field!
If dramatically reducing the time that you take to read, absorb, digest, understand, disseminate, and apply information, and going beyond the realms of what you think is possible is something you would like to learn how to do very quickly and easily, then read on and come and join us for this very unique day.
Do you have the potential to be Limitless?

Is it possible to transform your life by tapping into more of your brain's potential?

Can you really do an Eddie Morra/Bradley Cooper and start living a more limitless life?
Looking to bridge the gap where Hollywood and science fiction meets reality, at this first of its kind groundbreaking event, in addition to watching this exhilarating movie in the lap of luxury, we will also be discussing what medical research and the field of neuroscience has to say about these possibilities.  You will also learn strategies from the field of Access Consciousness,  PhotoReading® and Accelerated Learning, and Future Life Progression to immediately enable you to access more of your potential.
This event is Hosted by Certified PhotoReading® Instructor Marilyn Devonish, and Dr Cos Fantis, apsiring Neurosurgeon, and the Founder of the Future Excellence Medical Summer School.
Because of the exclusive nature of this venue, seats are stictly limited and available on a first booked first served basis.
THE LIMITLESS SCREENING DAY IS NOW OVER BUT I AM JUST ABOUT TO THE LAUNCH THE 28-DAY LIMITLESS ECOACHING PROGRAMME!
The NEW 28-Day eCoaching Programme launches on Friday 14th November 2014.  The prices above are the pre-launch prices and they will be available in the run up to this weeks launch.
n overview of the eCoaching Programme is below, and below that you can find a summary of the Limitless Screening and Workshop which was the forerunner to the eCoaching Programme.
How would you like to really activate and engage your brain and neurology for even greater achievement and success? 
The 28-Day NeuroSuccess Programme created by Marilyn Devonish is designed to do just that and so much more.  Pushing the boundaries of limitless change, personal achievement, and transformation, this 28-Day eCoaching Programme is the culmination of 14 years of observation, study, and research. 
WHAT IS THE NEUROSUCCESS LIMITLESS ECOACHING PROGRAMME?
Based on extensive neurological research from the past 60 years to the present day, The NeuroSuccess Limitless Programme has been designed for those who want to push the boundaries and limitations of what we believe we are capable of. 
It is a 28-Day online and eCoaching Programme where you receive a series of daily e-mail Exercises, all designed to help you access more of your brain and human potential.  Designed to take just 5 minutes per day, these exercises will open up new and expanded possibilities in all areas of your life. 
As you will see when you look at the forerunner to this Programme, the Magic & Gratitude eCoaching Programme, which is outlined below, even though the exercises are short and sweet, and straight to the point, they really do pack a life changing and transformational punch.
WHAT ARE THE BENEFITS & WHY SHOULD YOU TAKE PART? 
Would you like to:
Achieve more in less time

Push the boundaries of what you believe you are capable of

Discover simple yet powerful ways to apply the latest techniques in this new field of neuroplasticity and NeuroSuccess

Change and transform your life by investing just 5 minutes a day

Be part of an accountability group that both supports and pushes you to achieve greater success

Utilise strategies that Olympic athletes, business moguls, and the super successful have been secretly using to achieve ever increasing levels of success

Bring aspects of Hollywood super leaning to life

Gain access to mind and neuroscience strategies that are proven and effective

 

If you have said

"Yes"

to any of the above then the NeuroSuccess Limitless Programme is for you.
This programme is designed to help you achieve greater success.  To help you push beyond your real and perceived boundaries, and to help you measure and bench mark your success.  As management guru Peter Drucker famously, said: "What gets measured gets managed."  I would also add to that: What gets measured and is externally accountable tends to get done, and this Programme is designed to offer that all important accountability and ongoing support. 
WHAT IS OFFERED WITHIN THE 28-DAY NEUROSUCCESS LIMITLESS PROGRAMME?
In a nutshell this is a 28-Day eCoaching Programme and 'Lifetime' Group Support Programme.  As long as you have access to at least a smart phone with e-mail you can take part from anywhere in the world.  The NeuroSuccess Limitless Programme includes: 
Daily NeuroSuccess e-mail delivered directly to your e-mail inbox and designed to engage your brain and push those neurological and mental boundaries

Group Teleseminar with Marilyn Devonish and guest speaker Dr Cos Fantis on how to achieve more limitless success

Private one-to-one NeuroSuccess Laser Coaching Sessions with Marilyn Devonish (Silver and Gold Participants only)

Lifetime admission to a secret and private Limitless Facebook group for ongoing support after completion of the eCoaching and Teleseminar Programme

Online access to the Marilyn Devonish Introduction to PhotoReading™ DVD (Gold Participants only)
Online access to the Limitless Screening and Workshop Event (Gold Participants only)
Private one-to-one Future Life Progression Strategy Session with Marilyn Devonish (Gold Participants only)
WHO IS THIS PROGRAMME FOR? 
The NeuroSuccess Programme is designed for those who specifically want to accelerate their business and personal performance and success, and access more of the potential of their mind and brain. 
It also for those who recognise that when it comes to their mental abilities and performance, there is probably way more capacity available, and in some respects you might even feel that you are literally scratching the surface of your potential and capabilities. 
The people who have participated in the live Limitless event included: 
Doctors

Musician

Coaches

Trainers

School Teacher

Business owners

Entrepreneurs

Management Consultants

Local Authority Civil Servant

Property Developer
As you will see from the examples on the main website from some of my previous programmes, anyone can do it and be successful if they choose to, regardless of their background and experience.  I know that some of the success stories might sound outlandish; Being handed £10,000 cheques, effortless new jobs abroad, finding the long awaited love of their life, being headhunted to headline top industry events, being sent money in the post to be able to take some much needed time off, and the list goes on.  
I always design my Programmes to ensure maximum success, particularly for those that I am working with on a one-to-one basis.
HOW IS THE LIMITLESS PROGRAMME DELIVERED?
The Limitless eCoaching Programme is delivered via e-mail so you can take part from anywhere in the world as long as you have e-mail access.  An e-mail with the Daily Limitless Exercise will be delivered directly to your e-mail inbox every day over a period of 28-Days.

If you choose to be part of the online Accountability Group you will also need a Facebook account.  The Facebook Group is Free Lifetime Membership for as long as you choose to be part of it.

A telephone would also be helpful if you want to take part in the live Group Coaching Teleseminar (dates to be agreed with the launch Programme participants).  You will also receive mp3 recordings of any Teleseminar Calls if you are unable to make the live call.
The live Teleseminar option is available to those taking part in the launch Programme.  An mp3 recording will be available thereafter.
Further information will be available on the new website which goes live on Friday 14th November.  You can also obtain an information pack from Marilyn Devonish.  E-mail: Marilyn@tranceformationstm.com   and put 'Limitless eCoaching Programme' in the subject line.
WHAT DID WE COVER AT THE LIMITLESS WORKSHOP & SCREENING EVENT?
IS THIS DAY FOR YOU?
This day is for expansive forward thinkers who want to blow the boundaries on their current thinking about the mind, the brain, and what we as human beings are capable of.
Whether you have previously seen the movie or not, this day endeavours to take you deeper into the experience of the premise of the film, and not only blow your mind, but also remove some of the blocks, limitations and boundaries to your current thinking with the research based Neuroscience studies, and Limitless Workshop that follows.
WHAT THIS DAY IS NOT
I've had a few questions about it, so I just want to make it clear, this is not a PhotoReading event.  We will touch on elements of PhotoReading because they have played such a massive part in transforming my ability to be more creative and intuitive, however I am not attempting to teach the whole PhotoReading System on the day.
WHAT THIS DAY IS
The Limitless Day is about showing you the latest advances in both personal development and neuroscience, and showing you have you can practically use that information to start creating a more limitless life and create an environment which supports transformation and that all important neurological rewiring and change.
I was just having a chat with Dr Cos Fantis on Facebook talking about longevity and this is what he had to say:
"

Keeping your brain young, flexible and sexy is a combination of factors... diet is just one of the factors that we will touch upon. It is interesting to know that research shows that people generate new brain cells, and new connections (synapses) between them, at all ages. It is how we continuously create the right environment to support this that we focus on in the Limitless workshop. How can you build up more mental reserves, and how you not only stave off age-related cognitive decline but improve it for your "age". In this age of the world we are increasingly coming to understand that the brains potential is limitless - I love how Im constantly surprised by all the research on neuroscience out there that is applied to improving the quality of peoples lives consistently. I look forward to next week."
PRE-LIMITLESS TASTER DAY - FUTURE LIFE PROGRESSION
I ran a pre-Workshop in July in order to test out some of the Future Life and Huna processes and techniques that I have planned for this Limitless Event, and the feedback from delegates included: 
"Marilyn's work is the 'Magic Silver Pill' that will help you become "limitless." Go for it, your new life is waiting. xxx
"Amazing, I recommend it to everyone!"
"It was absolutely amazing.  If you want your life to change in a positive way let Marilyn Devonish weave her magic, trust me, life will never be the same again."
"Bring on more of your eclectic mix and magical workshops and programmes!!"
"I loved it!  Very helpful in understanding where I'm going in my life."
"This should be a regular Workshop." 
"An enlightening experience.  Well worth attending.  Thank you."
"It may seem that life has restrictions.  Marilyn opens up the possibility for a limitless life."
When asked whether the Workshop met their expectations everyone said 'Yes' and those that elaborated said:
"I had no expectations but it was excellent."
"Yes!"
"More than, it exceeded them!!"
"Yes, as always."
"Yes absolutely."
"Yes and more."
COME & GET YOUR DRUG FREE 'SILVER PILL!'
We have all of the above and more planned for those of you attending this one-off Limitless Event on Saturday 27th September!

For those that haven't yet seen the film it focuses on Eddie Morra, played by Bradley Cooper, who is a struggling writer. We meet him at the point where despite receiving an advance from his publisher hasn't managed to write a single word for his forthcoming book.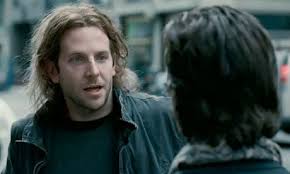 Having just been dumped by his girlfriend because she is fed up of subsidising his life, he comes across a seemingly well to do acquaintance who offers him a silver pill which more than does what it says on the packet, and more . . . . . .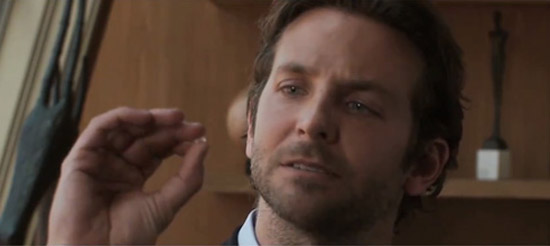 Unlock your potential

Maximise your physical strength

Master the stock market

Use 100% of your brain

Know what to do in any situation in just 30 seconds

Learn a new language in minutes

Enhance your natural abilities * Become the perfect version of yourself * Increase your sexual stamina
Eddie comes out the other side a changed man, living life to its full potential and taking the world of business and commerce by storm.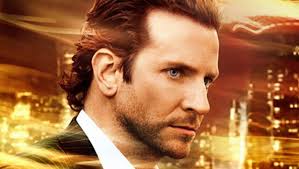 During this exlusive Limitless Day you will watch the film in your plush leather seat, and once the film is over we have additional time to discuss the premise of the movie and talking about what you can actually do to unlock more of your potential.
Dr Fantis will share the latest research and ideas from the field of neuroscience and the potential of the neuroplasticity of the brain, and Marilyn Devonish will share practical strategies and techniques for putting the film and our discussions into action.
WHAT WILL WE BE COVERING ON THE DAY? 
This groundbreaking day takes applies Neuroscience to science fiction and shows you the latest research and findings from Neuroscience on how you can start accessing some of those limitless capabilities in the here and now. 
We will also be looking at the science behind some of popular personal development modalities such and NLP and Hypnosis and showing what works, and why.
We will also be applying these techniques to help you break through barriers and limitations and access more of your limitless potential and capabilies.
Practical and experiential exercises include: 
Access Consciousness to help break free of old limitations, patterns and judgements

Huna to release old ties and links to the past

Dowsing and kineseology to uncover unconscious resistances and blocks

Future Life Progression to go out and connect with your limitless self

Review of latest Neuroscience brain research and scientific studies on how to access peak physical and mental performance
WHAT DOES YOUR TICKET PRICE INCLUDE?
The venue in central London holds just 30 people and in addition to your plush leather seat your exclusive ticket includes:
Welcome canopes

Welcome drink

Popcorn

Limitless Screening

Accessing your Limitless Potential Discussion and Workshop
Plus a gift bag containing:
Copy of the PhotoReading Book by Paul R Scheele

A £150 Voucher towards a PhotoReading Workshop

Soul Plan Report
ABOUT YOUR HOSTS
Marilyn Devonish is a Certified Trainer of NLP, Certified Trainer of Hypnosis, Certified Trainer of Time Line Therapy, and Certified PhotoReading Instructor. She is also a Business Graduate, Prince2 Project Manager, Corporate Trainer, and Management Consultant. Her more esoteric qualfications include: Soul Plan Reader, Future Life Progression Consultant, Access Bars Trainer, and Practitioner in Hawaiian Huna, EFT, EmoTrance, Energetic NLP, DNA Theta Healing, Archetypal Journey Profiler, Reiki, and Access Consciousness.
Doctor Costas Fantis was formerly in the Army and is now saving lives as a Doctor on the wards in St Andrews in Scotland. He set up the Future Excellence International Summer School for trainee doctors while he himself was still in medical school. He wrote his dissertation on Space-medicine and the impact of space travel on the brain. His lifelong ambition has always been to become a Neurosurgeon and leading neuroscientist. This however does not define him, and he believes that he is limitless.
If you ready to take the plunge and join us for what promises to be a limitless day of possibilities book your place now using the ticket options above.
YOUR VIP GIFT LIMITLESS GIFT BAG OPTIONS
Why a Soul Plan?
The Soul Plan. Many people find that their potential is unknowingly being sabotaged by Worldly and Spiritual Challenges that sit locked in their individual Soul Plan. One of the most common things that I hear when taking people through their Soul Plan Report is: "Oh my god! You are reading my whole life from a piece of paper. Wow, this all makes perfect sense and explains so many things."
As well as revealing potential challenges, the Soul Plan also reveals your Worldly and Spiritual Goals and Talents, and your Soul Destiny. When you know what these are, and are also aware of the Challenges that potentially stop and block you, the sky literally is the limit!
You simply need to supply your full birth name as it appears on your birth certificate and you will receive your Soul Plan at the event.
If you would like an insight into what the Soul Plan can reveal about your life check out the retrospective Soul Plan Reading that I did for Whitney Houston: http://marilyndevonish.com/whitney-houston-grammy-awards-soul-plan-says-life-death/
Why the PhotoReading DVD?
PhotoReading was my first inkling that it was possible to achieve things which at first glance one might say were not humanly possible. When I first stumbled across it I was desparate. I was studying to be an Accountant at the time but my brain and memory was so bad that I even had a medical certificate from my Doctor that gave me extra time in my ACCA exams. Within a couple of weeks of learning to PhotoRead miraculous things started to happen and I was so impressed that I jumped on a plane with just a few days notice and became a Certified PhotoReading Instructor. That was back in March 2002, and I have been taking students through those mind blowing processes ever since.
For further information about The Archetypes and Soul Plans go to:
http://www.tranceformationstm.com/archetypal.html
It is a private limited seated venue so please book your tickets early because they are issued on a first come first served basis.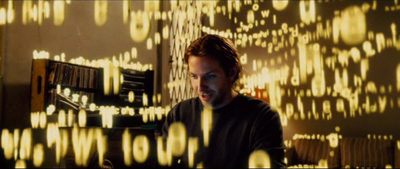 A TASTER OF WHAT'S POSSIBLE, NO MATTER WHAT YOUR STARTING POINT . . . . 
How do you go from having a memory and capacity for learning that is so bad that you have an official certificate from your Doctor that give you extra time in your exams, to a mere 6 weeks later standing up on stage, presenting workshops without the use of notes?
Want to find out? Read on!
Do stand want to stand out in your chosen industry or field?  Are you studying and want to ace your professional or academic exams in record time or?  If so, you MUST watch the the video below. 
A 9-HOUR EXAM FINISHED IN JUST 3-HOURS - WITH NO TRADITIONAL REVISION
My first concrete taster of accessing a more limitless world was taking my NLP Trainers Training Exam. 
I had optimistically put a goal in my future Time Line that I would finish the 9 hour NLP Trainers Training written exam in 3 hours and not just finish but ace it, without revising and simply using PhotoReading. This seemed unlikely when 30 minutes before the exam I was in floods of tears because I suddenly realised my mind was blank . . . . . . . .
Neelam Bakshi (in the video below) took the  NLP Trainers Training exam with me.  Year later I found out that she had been rather annoyed with me for several years!   Watch this video to find out what happened on that fateful day!
THE 28-DAY LIMITLESS ECOACHING PROGRAMME
The 28-Day Limitless eCoaching Programme will be launching in November 2014.  Further information will be available via my TranceFormation Programme website.  The prices listed here are the pre-launch price so if you are interested in taking part please e-mail Marilyn Devonish for further information and the Programme Overview. 
Unable to attend the Limitless Day and want to find out more?
For further details contact Marilyn Devonish at:
E-mail: Marilyn@tranceformationstm.com 
Web: http://www.tranceformationstm.com/photoreading/
To download your Free 12-Page PhotoReading pdf go to: http://tranceformationstm.com/photoreading_brochure.php
Tel: +44 1923 337282
This event is non-refundable however you can transfer your ticket to another guest if you are unable to subsequently make the date.
When & Where

eCoaching Programme
Comfort of your own home
Global / Anywhere



Saturday, September 27, 2014 at 12:00 PM

-

Saturday, December 31, 2016 at 5:30 PM (BST)
Add to my calendar
Organizer
Trance FormationsTM offers Training, Coaching, NLP Facilitation, PhotoReading and Accelerated Learning & Development courses to corporations and individuals.
A pioneer in cutting edge change technologies, and with over 20 years industry experience, Trance Formations offers Coaching and Events that enable people to tap into their own innate potential.
Contact Information:
For details of PhotoReading one to one coaching sessions and corporate training courses, you can contact Marilyn Devonish on: 
Tel: +44 1923 337282
E-mail: Marilyn@tranceformationstm.com  Web: www.tranceformationstm.com