Description
The 27th Annual Professional Seminar
"Trumping Uncertainty: Integrating Investment, Estate, Charitable and Insurance Planning"
Featuring Thomas J. Pauloski, JD, Bernstein Private Wealth Management, Chicago, IL


May 3, 2018
8:00am to 9:00am - Registration and Breakfast Buffet
9:00am to 12:15pm - Seminar


The current challenging environment means the importance of excellent advice has never been higher. This seminar will identify the best strategies related to investment, estate, charitable and insurance planning, and combine these strategies across multiple disciplines. Using case studies, Mr. Pauloski will focus primarily on financial aspects and modeling and the relationship between investment, estate, charitable, and insurance planning.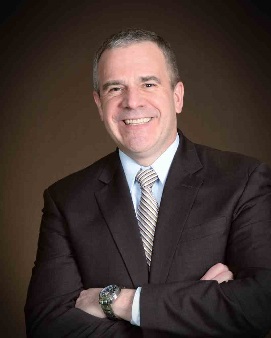 Thomas J. Pauloski is a Director in the Wealth Management Group of Bernstein Global Wealth Management, the research division of Bernstein's Private Client Group. He works with private clients and their advisors on wealth transfer strategies, focusing on tax-efficient wealth management and asset allocation decisions. Previously, Tom was a partner at the Chicago law firm of Winston & Strawn LLP, where he concentrated his practice in estate, tax, and business planning.
Tom is a nationally known speaker on estate planning, tax, and insurance issues, and has written numerous articles and continuing legal education materials on estate planning topics. He serves on the faculty of the American Bankers Association National Trust and National Graduate Trust Schools, and has served on the adjunct faculty of the Cannon Financial Institute Schools. Tom has been an adjunct professor at Loyola University Chicago School of Law and has taught estate planning classes at Northwestern University Law School. Tom also has served on the editorial board of Trusts & Estates magazine. He retired from the United States Naval Reserve in 2003, after 21 years of service to his country.
Tom received his bachelor of science degree in environmental engineering from Northwestern University, and his juris doctor, magna cum laude, from Loyola University Chicago School of Law, where he served as editor-in-chief of the Loyola Law Journal.
Continuing education credit (3 hours) is approved for the following. Credits will be confirmed at the event.
NC State Bar, Board of Continuing Legal Education (CLE) - Approved for 3.0 hours of CLE Board of Continuing Education North Carolina State Bar, CLE Sponsor #1003, Course #1.
Certified Financial Planner Board of Standards (CFP) - Approved for 3.0 hours CE. This program meets the requirements of the Certified Financial Planning Board of Standards. CFP Sponsor #3367, Program ID #248558.
NC Department of Insurance (11 NCAC 06A.0809) (ICEC) - Approved for 3.0 Hours, Credit Type: General, Course #208687, NC Insurance Provider #S16187.
Certified Trust and Financial Advisor (CTFA) - Approved for 3.75 CTFA credits. This statement should not be viewed as an endorsement of this program or its sponsor.
CFRE International (CFRE) - Approved for 3.0 hours CE.
NC State Board of CPA Examiners (CPE) is available for self-reported credits. For NC licensed CPAs, this course is intended to meet the requirements of 21 NCAC 08G .0400.



Thank you to our generous sponsors.

Joel Adams, Raymond James Financial Services, Inc.
Altavista Wealth Management
Begley Law Firm, PA
Boys, Arnold & Company, Inc.
C & C Senior Services
Colton Groome & Company
R. Walton Davis, III, P.A.
Deutsch & Gottschalk, P.A.
Dixon Hughes Goodman LLP
Doll & Associates Long Term Care Insurance Services
First Citizens Wealth Management
Garlock & McKinney, P.C. & Fidelicare, Inc.
Gould Killian CPA Group, P.A. / Altamont Capital Management, LLC
Insurance Service of Asheville
Johnson Price Sprinkle PA
Little and Lattimore, P.A.
McGuire, Wood & Bissette, P.A.
Merrill Lynch - Asheville, NC
Parsec Financial
Patla, Straus, Robinson & Moore, P.A.
Roberts & Stevens
Strauss Attorneys, PLLC
TD Private Bank
VanWinkle Law Firm
Ward and Smith, P.A.
Woodstone Financial, LLC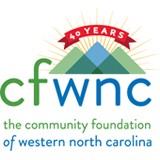 The Community Foundation of Western North Carolina (CFWNC) marks its 40th anniversary in 2018. CFWNC works with families, businesses and nonprofits to strengthen communities through the creation of charitable funds and strategic grantmaking. A permanent charitable resource, the Foundation manages over 1,060 funds and has facilitated more than $216 million in philanthropy since its founding in 1978. CFWNC continues to evolve to help donors and nonprofits meet their charitable goals and to serve the ever-changing needs of Western North Carolina and beyond.