Description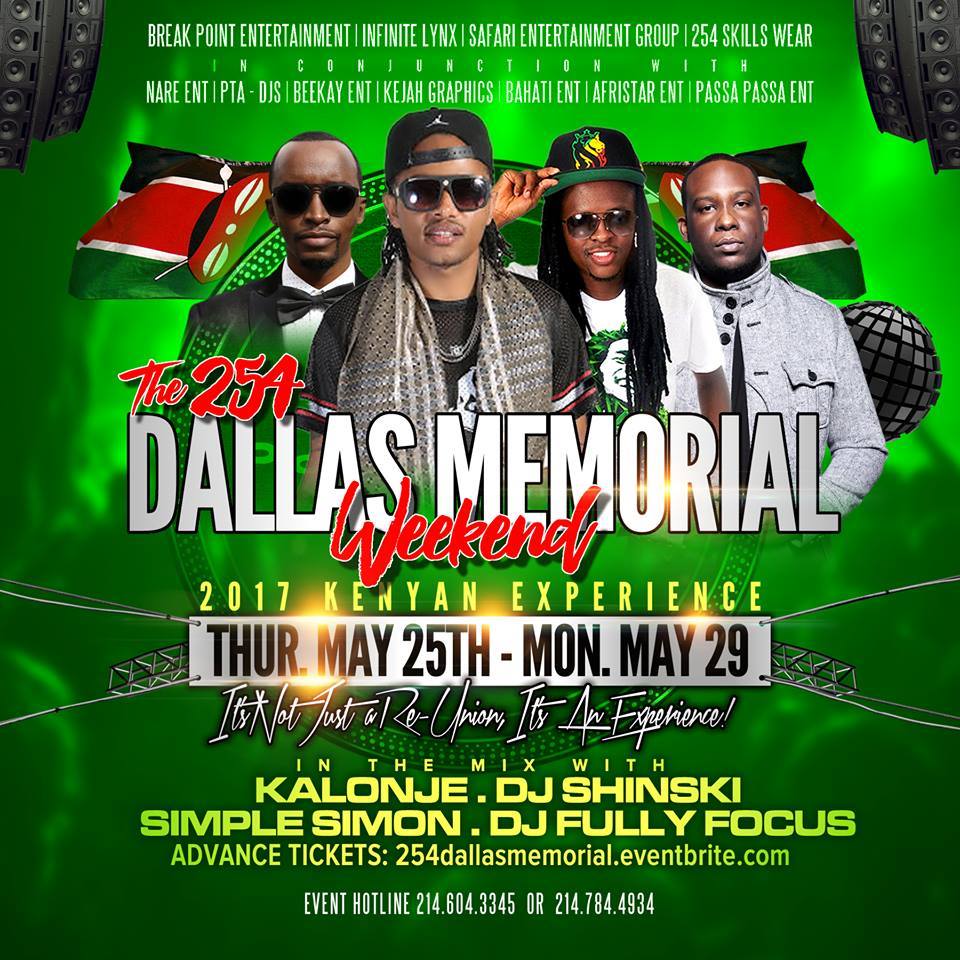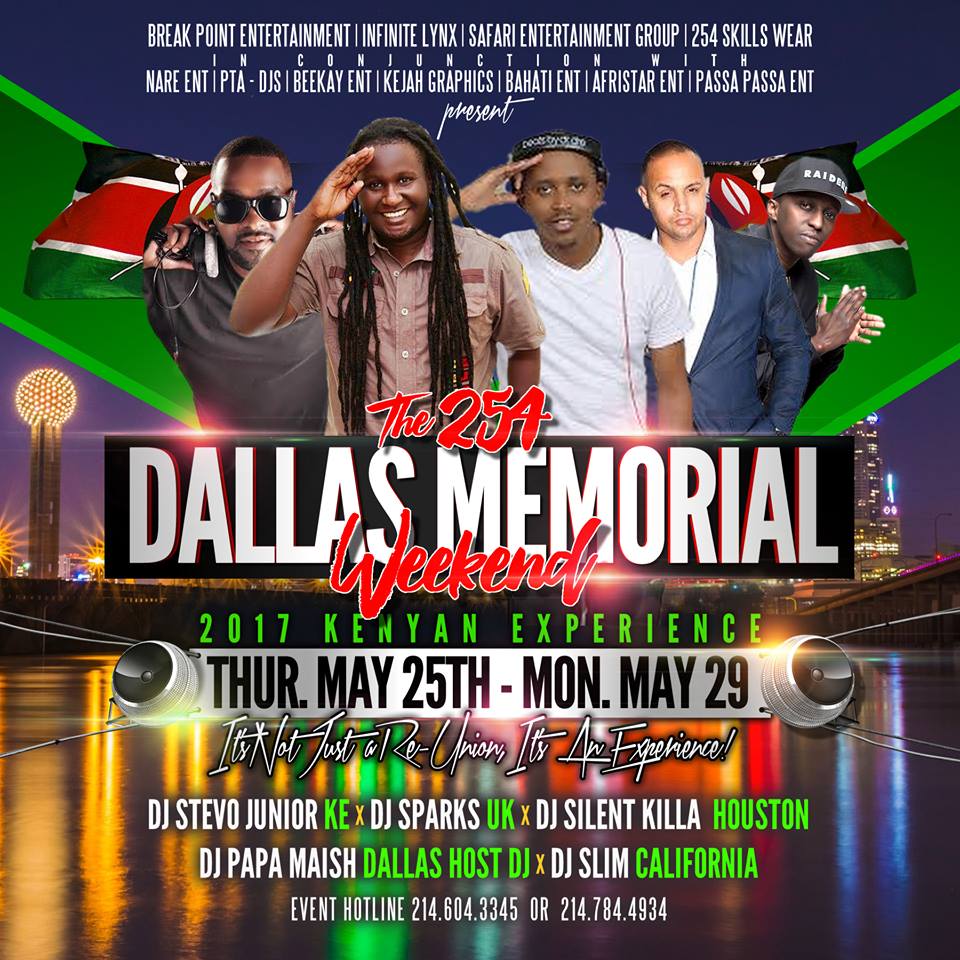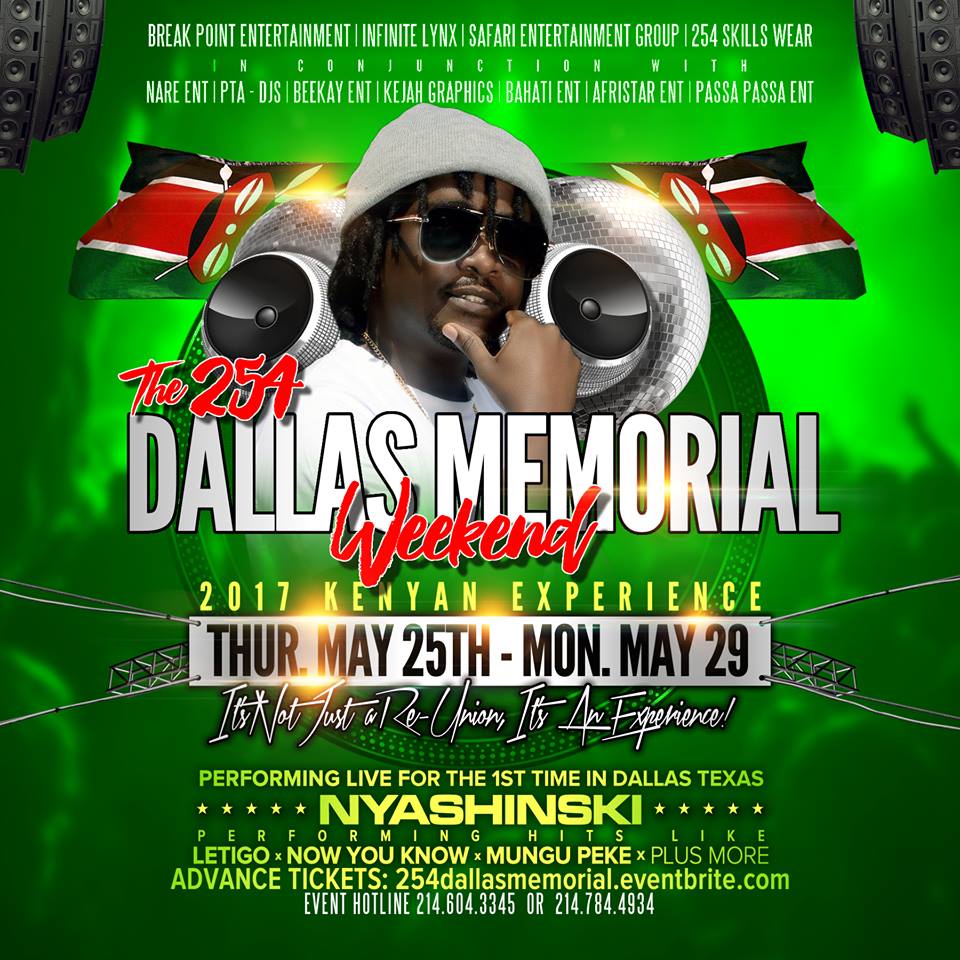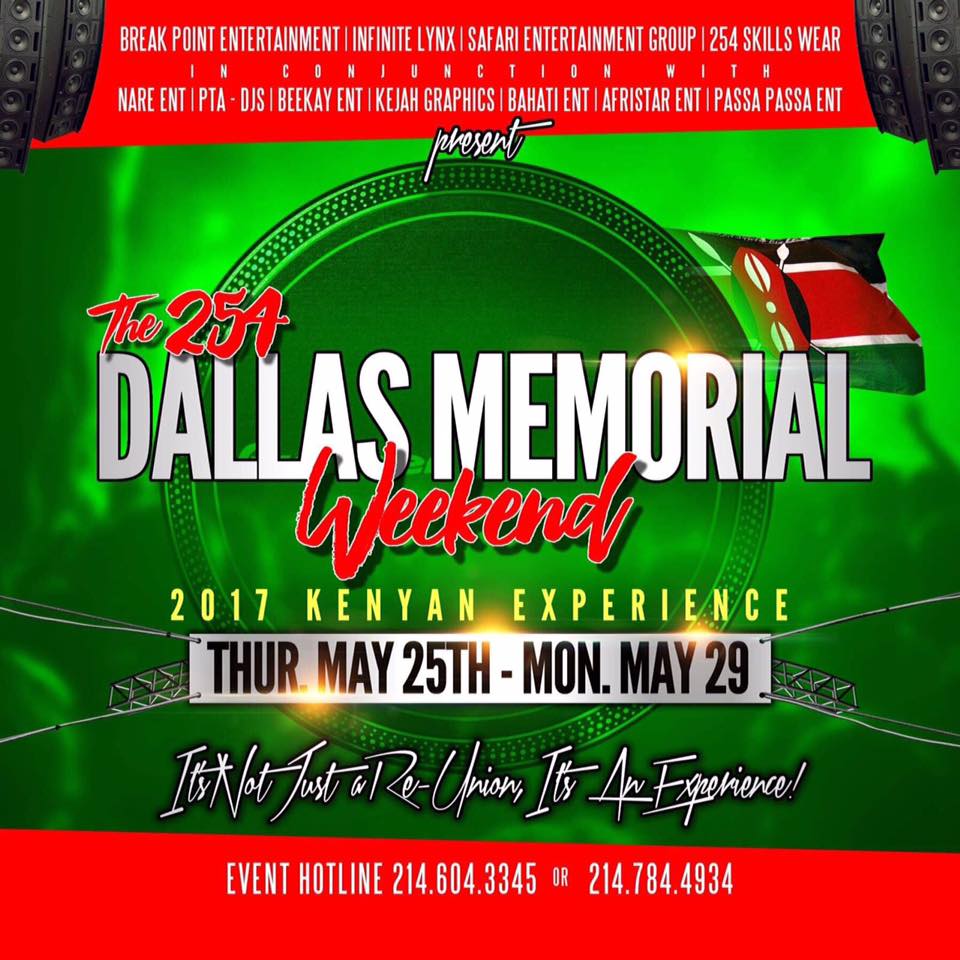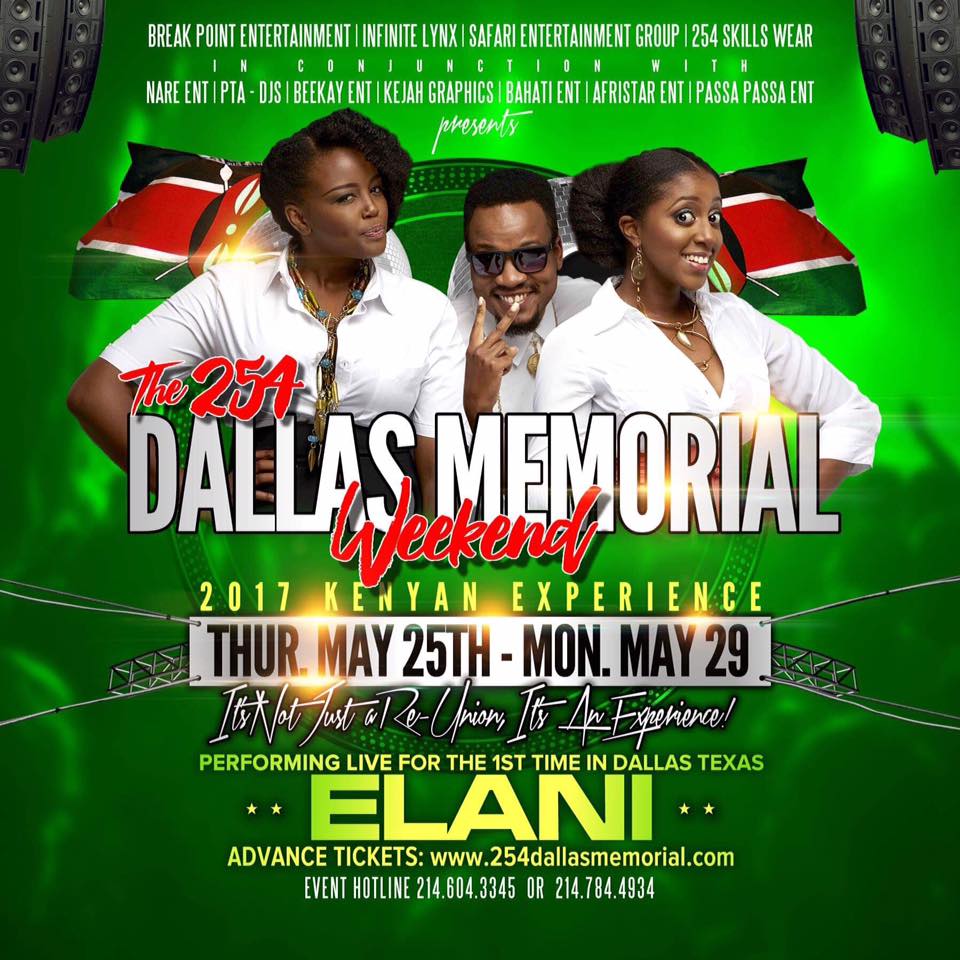 Held once annually in the City of Dallas, TX for the past 15 years, this summer event dubbed "Memorial Weekend Out" has always been the LARGEST Kenyan Diaspora event held overseas attracting thousands of Kenyan families & friends especially from the USA & Canada.

The event takes place during the week of Memorial Weekend (a public holiday observed on the last Monday of the last week of the month of May). The event is hosted courtesy of the Greater Dallas Kenyan Community.

The motto " Bigger & Better " has always stood out as the years passed. The growth is attributed by several factors such as the high Kenyan population in Dallas & Forth Worth, centrality of the city of Dallas in the USA & last but not least - the UNITY amongst most Kenyan Communities locally & from other States who support the event in the USA.

Memorable events lined up in the past include Mega BBQs (the infamous Sunday Family Lake Reunion), Children's activities (Sports, Car Shows, Dance Parties just to mention a few.

This year's line up is BIGGER & BETTER,

FEATURING

Live performance by AFRICA's HOTTEST ARTIST! & THE BEST Kenyan DJs Line up.

MAJOR SURPRISES TO FOLLOW.