Description
Maximizing Speech and Language Skills in People with Down Syndrome: Childhood to Adulthood
Radisson Hotel - 200 Genesee St. Utica, NY 13501
8:30am-3:30pm
Check In Starts at 8am
** ASHA Continuing Education Credits Available**
Dr. Libby Kumin is a world-renowned speech-language expert who has dedicated her career since 1969 to helping individuals with Down syndrome from infancy to adulthood. Dr. Kumin is the author of several books related to speech and language and people with Down syndrome.
In this seminar, participants will learn about communication characteristics of children and adults with DS. Dr. Kumin will discuss speech intelligibility, oral motor skills and apraxia of speech in people with DS. Participants will learn how to turn multi-word phrases into conversation, as well as foundational skills for language development. Participants will learn about building language for school and employment success. They will learn about the "language of the curriculum" as it applies to instruction, testing, classroom routines, and social interaction. Parents, speech-language pathologists,therapists, and teachers will learn tips for modifying the curriculum and creating worksheets and texts so people with Down syndrome can more fully participate in classroom activities. Participants will learn about language skills for transitioning to adult life and skills for employment.
Dr. Kumin is a wealth of information about Down syndrome. We have allotted time for Dr. Kumin to answer questions from individual participants as well. Be sure to share this seminar with your child's therapists and teachers!
Speaker Disclosure:
Relevant Financial Relationships : Dr. Libby Kumin is receiving a speaking fee from The 21 Club for her presentation. She will reference her place of employment, Loyola University as well as actual case studies.
Relevant Nonfinancial Relationships: Dr. Libby Kumin has no relevant nonfinancial relationships to disclose
---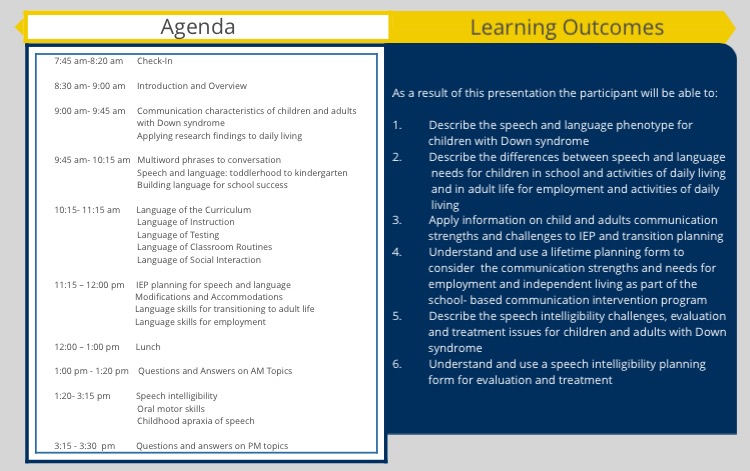 ---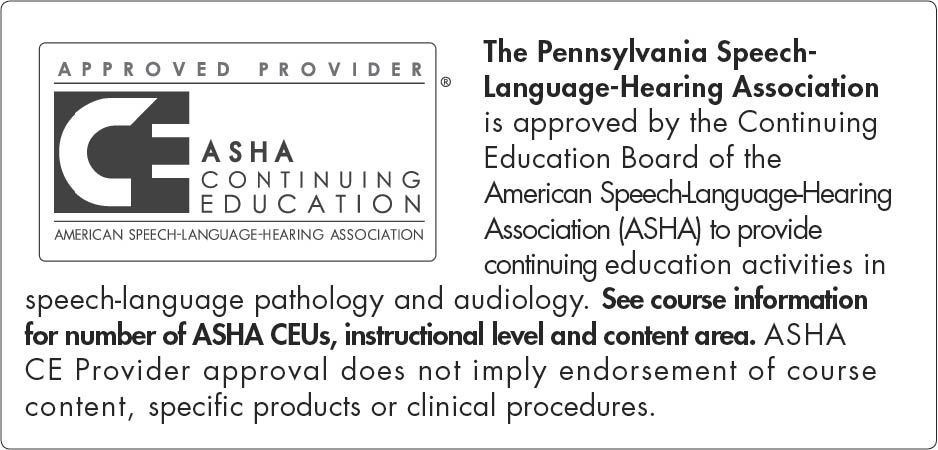 CEU Information: This course is offered for 0.6 ASHA CEUs (introductory level; professional area)