Description
Just about every diet known fails to deliver
results for long-term weight loss.
We'll show you how to metabolize FAT
and keep it off PERMANENTLY!
No counting calories!
No meal plans!
No restrictive diet!
No supplements!
No surgery!
Just you and a new life strategy for living healthy in a world of disease.


---
Does this sound unbelievable? Watch this video from one of our success stories.
---
So what is The 20/40 Project?
Voted the Best Weight Loss Center by the 2015 Redlands Daily Facts Reader's Choice, the 20/40 Project is a life strategy program designed to help overweight individuals metabolize 20 lbs. during a 40-day detoxification regimen that includes food samples & recipes, grocery shopping tips, nutrition education, fitness instruction and stress management help.
---
LEARN MORE AT A FREE INTRO SEMINAR SEPTEMBER 10, 2017 at 1:00 pm
---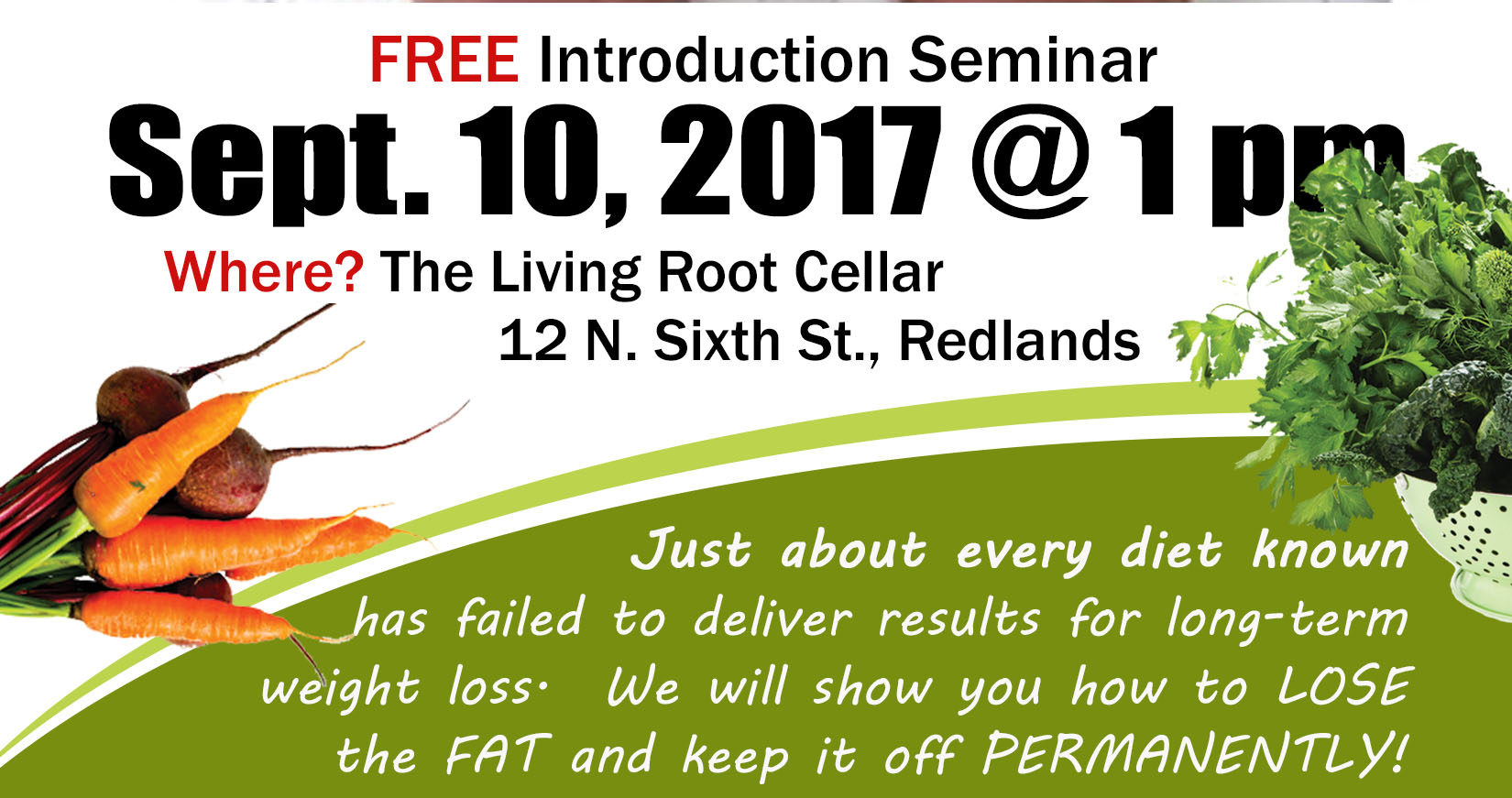 Seating is limited so reserve your spot today!
Simply click on "Register" above and select your free ticket.