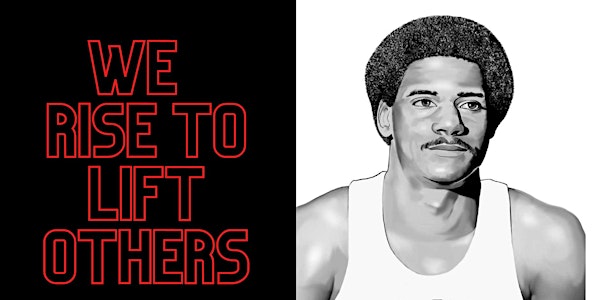 The 2022 Kevin Lee Bass Scholarship Virtual Run/Walk Fundraiser
Join us for the 1st Annual Kevin "Fish" Bass Scholarship Virtual Walk/Run Fundraiser kicking off on June 26, 2022 at 10:00 AM (EST)
About this event
The Kevin "Fish" Bass Scholarship Association members are a family of local transformative community leaders from across the country dedicated to supporting the next generation of youth leaders.
Over the past 12 years, the friends and family of Kevin Lee Bass have awarded more than $20,000 in scholarships to local Alexander Hamilton high school students headed to college.
Join the movement on June 26th, 2022 as the Kevin "Fish" Bass Scholarship Association kicks off their virtual/walk. Registration fees and donations will directly fund the Kevin "Fish" Bass Scholarship for 2023.
Registration Details:
You can register for the virtual walk/run in person or online. Registration includes our new commemorative, "We Rise To Lift Others" t-shirt.
IN PERSON REGISTRATION: On June 26th at the Kensico Dam, the scholarship board of directors will be hosting a registration booth at the African American Heritage Celebration. If you would like to register in person, you can stop by and register with one of the board members.
ONLINE REGISTRATION: You can register anytime through eventbrite and track your progress all summer long!
Help us achieve our fundraising goal of $5,000 by grabbing a virtual walk/run ticket and and get fit with us this summer while giving to a great cause.
The vibration of your gifts will spread far and wide throughout the world, as the Kevin "Fish" Bass scholar begins their journey.
Please contribute from your heart to make a high school students dream of college a reality.
The Kevin "Fish" Bass Scholars:
2019- Melida Rodriguez-Chavez
2015 - Christopher Clough
2014 - Lloyd Richards, Jr.
To see from our past events, LIKE our FACEBOOK page
The KLB Scholarship Association is always looking to grow our network and provide opportunities for people within the community to get involved. If you are interested in learning more about how you can have a positive impact on the community, please contact us today!
For more information contact us at thekevinlbasscholarship@gmail.com