Location
Hampton Designer Showhouse
120 Edge of Woods Road
Southampton, NY 11968
Sales Have Ended
Ticket sales have ended
Ticket is good for admission to the Showhouse for the day the ticket is purchased for during regular Showhouse hours (11am - 5pm). Last admission is 4:30 p.m. Tickets are non-refundable. Please print out or pull up the ticket on your phone upon visiting the Showhouse.
Come visit the 2022 Hampton Designer Showhouse! Tickets can be purchased in advance or at the door!
About this event
The highly acclaimed Hampton Designer Showhouse will return to Southampton, NY this summer, kicking off with our Preview Opening Party on Saturday, August 13th. In 2022, we have the privilege of working with over 20 designers to reimagine Ivy Lodge – a hunting lodge from the 1830s that is currently a gracious, expansive home a stone's-throw from both the town as well as nearby beaches. This restoration is presented by HC&G (Hamptons Cottages & Gardens). Over the last 22 years, the Hampton Designer Showhouse Foundation has raised over $2 million for Stony Brook Southampton Hospital over the years.
"We are very excited to work with Hampton Designer Showhouse Foundation, Inc. again on the annual Hampton Designer Showhouse," states Robert Chaloner, Chief Administrative Officer of Stony Brook Southampton Hospital. "This iconic project has truly become the design event of the season in the Hamptons – and we couldn't be more pleased to have it back in full swing in 2022."
"This year's property is truly spectacular – with a stunning main house surrounded by a nature preserve. This is already a beautiful home and I can't wait to see how the designers elevate the spaces even further," says HC&G Editorial Director Kendell Cronstrom.
The Hampton Designer Showhouse, with renowned designers Jamie Drake and Alexa Hampton as the Honorary Design Chairs, will feature more than 20 top interior designers from the Hamptons, New York City and nationwide. They will reimagine this historic home – originally called the Ivy Lodge – into a chic sanctuary for modern living. Originally part of the Mayo Family Farm, the property is surrounded by a nature preserve protected by the Peconic Land Trust, which protects Long Island's working farms, natural lands and heritage for communities to enjoy for years to come. The renovation will feature updates to the 7,500 sf main house as well as the expansive surrounding property including a pool that looks out over protected marshland. The home is generously provided by Victoria Meakin and David Feldman of New York City.
The Hampton Designer Showhouse, located at 120 Edge of Woods Road in Southampton, NY and will be open daily for public tours Sunday, August 14, to Sunday, September 25, 2022. Showhouse hours will be as follows: Monday through Sunday, 11:00am – 5:00pm (last admission 30 minutes before closing). Children six and under, infants, strollers and pets are not admitted in the Showhouse. Admission to the Showhouse is $40 and includes a copy of the Showhouse Journal. For tickets to the opening party and/or the daily run of the Showhouse, visit www.hamptondesignershowhouse.com or email info@hamptondesignershowhouse.com.
For more information on the Showhouse , please visit www.hamptondesignershowhouse.com or reach out to info@hamptondesignershowhouse.com. Follow the Showhouse on Social Media at @HamptonDesignerShowhouse (Facebook), @HamptonDesigner (Twitter), and #HamptonDesignerShowhouse.
About Hampton Designer Showhouse
The Hampton Designer Showhouse is produced by Hampton Designer Showhouse Foundation, Inc. (HDSF, Inc.). HDSF, Inc. is led and operated by a dynamic team of experts from the worlds of marketing, public relations, fundraising and special events production. They have combined their talents to produce what is now recognized as one of the country's most successful Showhouses. Hampton Designer Showhouse Foundation, Inc. is a 501 (c) (3) corporation. The Advisory Board Members of Hampton Designer Showhouse Foundation, Inc. are Jamie Drake, Alexa Hampton, Tony Manning, Greg McKenzie, Brian Brady, Gary DePersia and Scott Sanders.
About HC&G (Hamptons Cottages & Gardens)
HC&G (Hamptons Cottages & Gardens) delivers the finest luxury design editorial to residents of one of America's most affluent communities. This award-winning publication informs and inspires readers with beautifully photographed features on architecture, interior and landscape design, plus insider views of real estate, entertaining and art. The magazines are oversized and well designed to emphasize superior journalism and photography, inspired by a local "sense of place." Visit cottagesgardens.com. Like us/follow us: Facebook (cottagesgardens); Twitter (@cottagesgardens), Instagram (@cottagesgardens) and Pinterest (@cottagesgardens).
About Stony Brook Southampton Hospital
With 124 beds, Stony Brook Southampton Hospital (SBSH) is staffed by more than 280 physicians, dentists, and allied health professionals representing 48 medical specialties. A campus of Stony Brook University Hospital, SBSH offers a diverse array of clinical services, ranging from primary medical care to specialized surgical procedures, including cardiac catheterization, orthopedics and bariatrics. The sole provider of emergency care on Long Island's South Fork, Stony Brook Southampton Hospital is a Level III adult Trauma Center. The hospital includes The Phillips Family Cancer Center, a Heart and Stroke Center, Breast Health Center, The Center for Advanced Wound Healing, Wellness Institute, and 32 satellite care centers throughout the South Fork of Long Island. The hospital is the largest employer on the East End with more than 1,200 employees. To learn more, visit www.southampton.stonybrookmedicine.edu.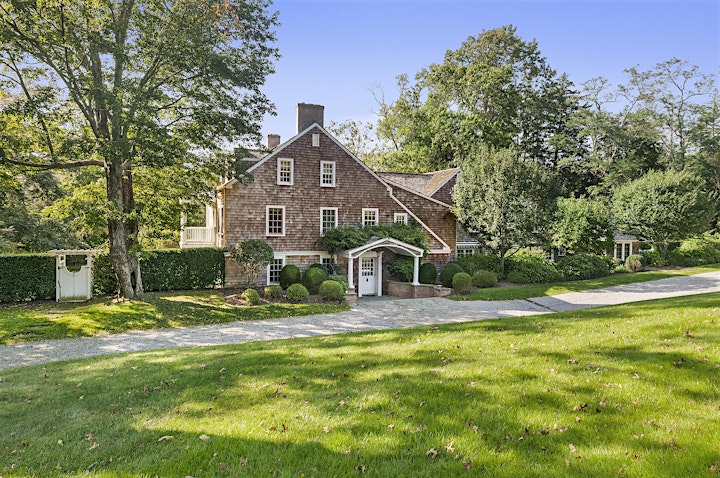 Photo credit: Michael Heller