Event Information
Refund Policy
Refunds up to 30 days before event
Eventbrite's fee is nonrefundable.
About this Event
The Nigerian Pharmacists Association of Tampa Bay presents the 2020 NPA of Tampa Bay Continuing Education Virtual Symposium , a 2-day virtual program, August 22-23, where pharmacists and health care providers gather for networking and education. The target audience of this conference are pharmacists and pharmacy technicians.
16 LIVE CEUs
3 FL BOARD REQUIRED COURSES INCLUDED
Topics: 
Validation of Prescriptions for Controlled Substances * FL Board Required (2.0 CEUs)
Identifying Victims of Human Trafficking in the Health Care Setting * FL Board Required (2.0 CEUs)
Reducing Medication Errors Through Implementing a Continuous Quality Improvement Program * FL Board Required (2.0 CEUs)
Pharmacy Law Updates (2.0 CEUs)
Management of Acute Chest Pain and Stroke (2.0 CEUs)
Pharmacy Benefit Managers and Managed Care: Where are we going & how do we get there together? (2.0 CEUs)
Update on Therapeutic Uses, and Legalization of Medical Cannabis for Pharmacy Practice (1.0 CEU)
Over the Counter Medications - What Can I Give My Child? (1.0 CEU)
Cardiovascular Disease in Women (2.0 CEUs)
Program Objectives:
Describe how to ensure access to controlled substances for all patients with a valid prescription
Use the Prescription Drug Monitoring Program's Database
Assess prescriptions for appropriate therapeutic value
Detect prescriptions that are not based on a legitimate medical purpose
Discuss the law and rules related to the prescribing and dispensing of controlled substances
Describe the types of human trafficking.
Outline key factors that place a person at greater risk of being a victim of human trafficking
Recognize general indicators that a person may be a victim of human trafficking as well as validated assessment tools for identifying a human trafficking victim
Identify methods for reporting human trafficking to include the national hotline.
Outline referral options for legal services as well public and private social services available for rescue, food, clothing and shelter
Describe procedures for sharing information related to human trafficking with a patient
Describe the activities of prominent federal regulatory agencies FDA, DEA, and CMS on current issues affecting pharmacy
Explain prominent introduced federal/state legislation and recently passed federal/state legislation impacting pharmacy, as well as pharmacy issues garnering Congressional attention and efforts
Discuss national pharmacy issues identified by major pharmacy associations as current, important areas for pharmacist advocacy
List the common symptoms of a stroke.
List the risk factors of a stroke.
Describe the algorithm for assessment and treatment of chest pain and stroke.
Describe the pharmacotherapeutic management of acute MI and stroke patients.
Define elements of a Continuous Quality Improvement Program
Restructure a pharmacy practice to address quality related events
Analyze some common causes of quality related events
Implement an action plan to address quality care in pharmacies with a goal towards error reduction and prevention.
Recite quality improvement regulations for Florida pharmacies.
Implement programs to improve patient safety in pharmacy health care systems.
Define pharmacy benefit managers and managed care in terms of structure and role in health care management
Discuss opportunities and barriers faced by consultant pharmacist and pharmacy clinicians in collaborating with pharmacy benefit managers and managed care
Identify future opportunities for collaboration between pharmacy practice, consultant pharmacist and pharmacy clinicians, pharmacy benefit managers, and managed care
Explain the mechanism by which cannabis provides therapeutic effects.
Identify medical disorders that medical cannabis has proven to treat beneficially.
Discuss the side effects, drug interactions, pharmacokinetic, and pharmacodynamics properties of using medical cannabis.
List common illnesses which parents seek to treat with OTC medications.
Select appropriate OTC medications for use with common illnesses.
Recognize non medication therapies helpful with these Illnesses.
Discuss Statistics of heart disease
Identify risk factors for women and heart disease
Discuss evidence-based guidelines for Cardiovascular Disease Prevention in Women
Define Metabolic Syndrome
Discuss statistics of Metabolic Syndrome and Cardiovascular risk
Discuss Physician role in treatment and prevention.
Discuss Educational resources
About us: 
The NPA of Tampa Bay is the oldest professional organization founded by Nigerian health care professionals in the United States. We are an independent, 501 c (3), non-profit organization with the mission to positively impact pharmaceutical care delivery within our communities in the United States and in Nigeria. 
ACCREDITATION: 
Florida Board of Pharmacy
Nova University is an approved provider of continuing education credits for Pharmacists and Pharmacy Techs by the Florida Board of Pharmacy.  This program has been reviewed and approved for up to 15 contact hours.  Licensee numbers are required prior to the issuance of certificates.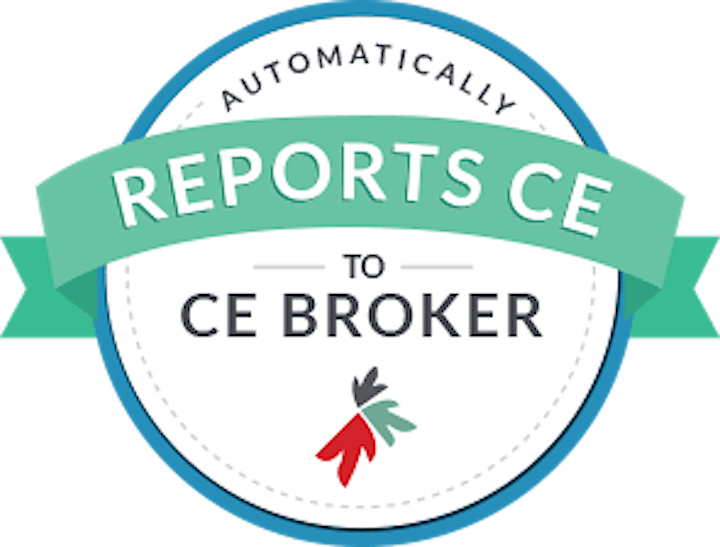 Date and Time
Location
Refund Policy
Refunds up to 30 days before event
Eventbrite's fee is nonrefundable.