Event Information
Location
VFW Post 2423
VFW Lane
Indian Trail, NC 28079
How are YOU celebrating the 245th Birthday of our beloved Corps???
About this event
This November 10th come to share food and fellowship with your Brothers, trade sea stories, and continue to strengthen the life-long bonds that only Marines have.
Deadline just extended until midnight Nov 8. Tell your fellow Marines.
The Marine Corps, Charlotte Reserves, Charlotte Recruiting Command, and many of the area Marine Corps League detachments have elected to sit it out this year. If you want to get out of your fighting hole and show your pride, here is your chance.
The celebration will be on Tuesday, Nov 10 - 1700 -2100 at the Indian Trail VFW Post 2423, VFW Lane, Indian Trail, NC.
Come and hoist a few with other Marines and join in the traditions of reading General Lejeune's Order Number 47 (Series 1921), in cutting the cake with recognition of the youngest and oldest Marine present, and in toasting The Corps. Come join the fun - REGISTER NOW.
COVID restrictions are limiting our attendance, so make your reservations NOW. You know you are coming; sign up now; don't get left out.
We will have pizza, chicken strips, and finger food, other grazing goodies, tea, and, of course, a Marine Corps Birthday cake. Bring your spouse to get a meal and join in on the festivities. The VFW cash bar will be open and we will have great music. Come hoist a few, grab some chow, enjoy the tunes,
Bring a Toy - Although you are not required to bring a toy, a Toys-For-Tots box will be available for those who feel in a giving mood for the kids.
Get your hard copy or soft copy (on your phone) ticket NOW and bring it with you!
Tickets are $25 before Nov 9 - Walk-ins at the door $30.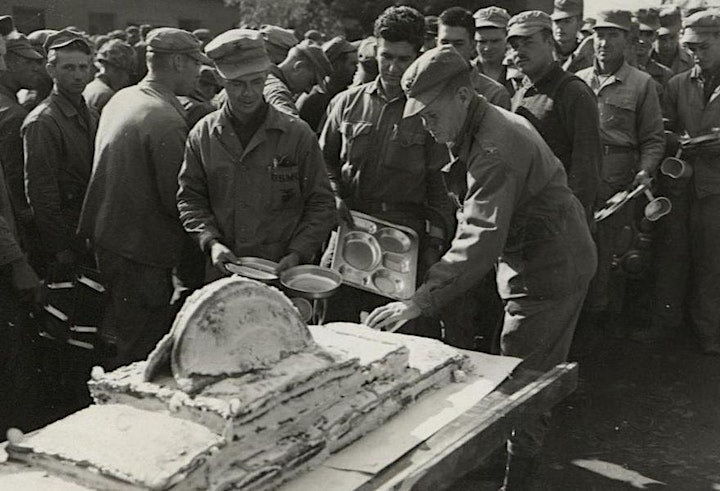 Celebrating our birthday 10 Nov 1950 in Korea
If Chesty can take time out of a war to celebrate our birthday, who is anyone to say we can't celebrate here, now at home? Show your Marine pride; wear your colors.
Date and time
Location
VFW Post 2423
VFW Lane
Indian Trail, NC 28079