Description
In partership with GUIDE, Inc, Westbridge Solutions is delighted to present the 2020 Global Fluency Diversity and Inclusion Summit!
Join us for this highly-anticipated event to explore a range of topics, while creating a culture of inclusion and belonging. The content will provide everyone from millenials to seasoned professionals with the necessary tools to create, manage and thrive in an inclusive professional environment. Seats are expected to sell out quickly for this event. As ticket purchases are not available at the door on the event date, advanced registration is required.
Register today! Contact us directly about sponsorship opportunities. Breakfast and lunch will be included.

Would your company/organization like to become a Sponsor? Contact us today to learn more about our sponsorship opportunities!

The Global Fluency Summit is open to everyone. The venue is a wheelchair-accessible, smoke-free environment. Please make any requests for special accomodations 2 weeks prior to the event date.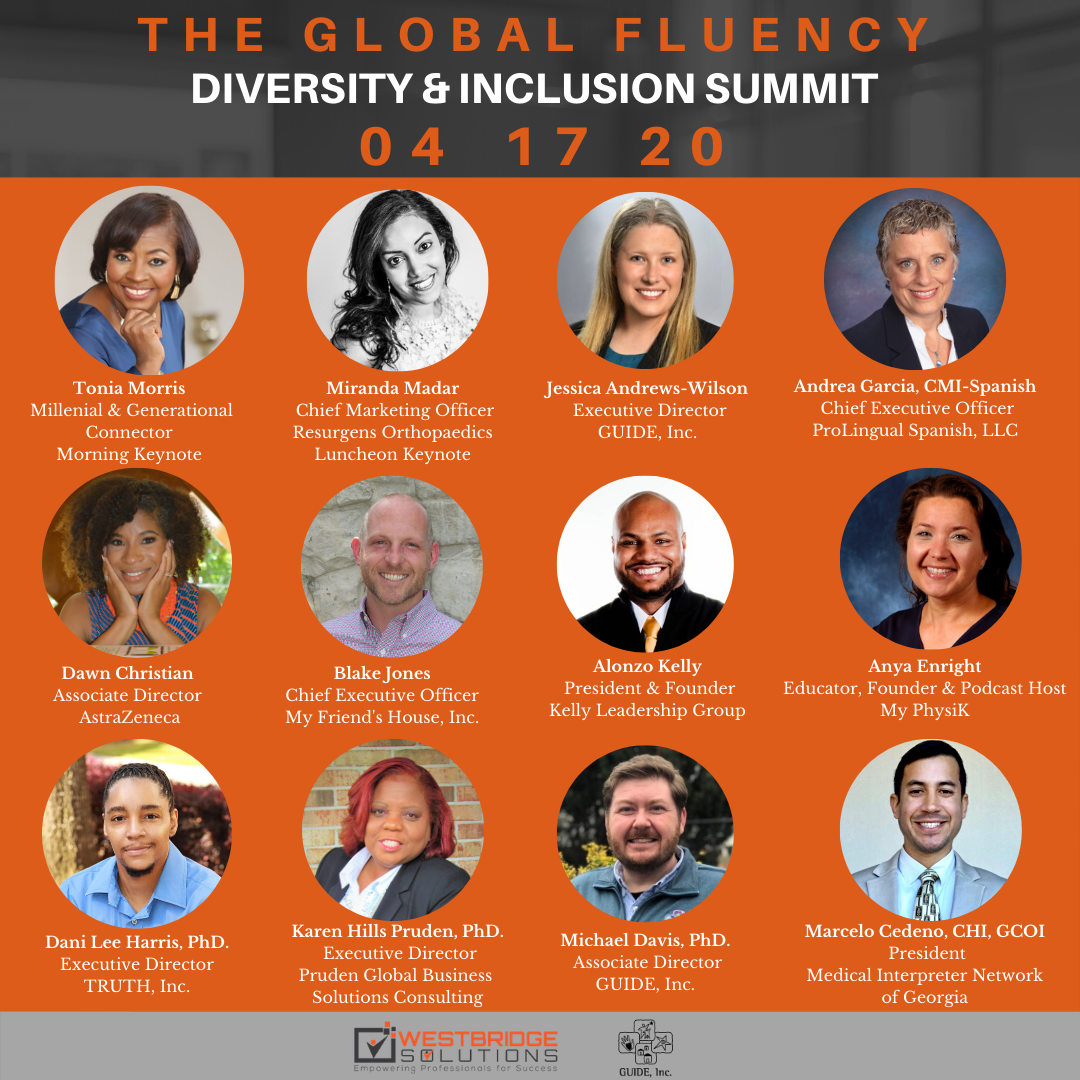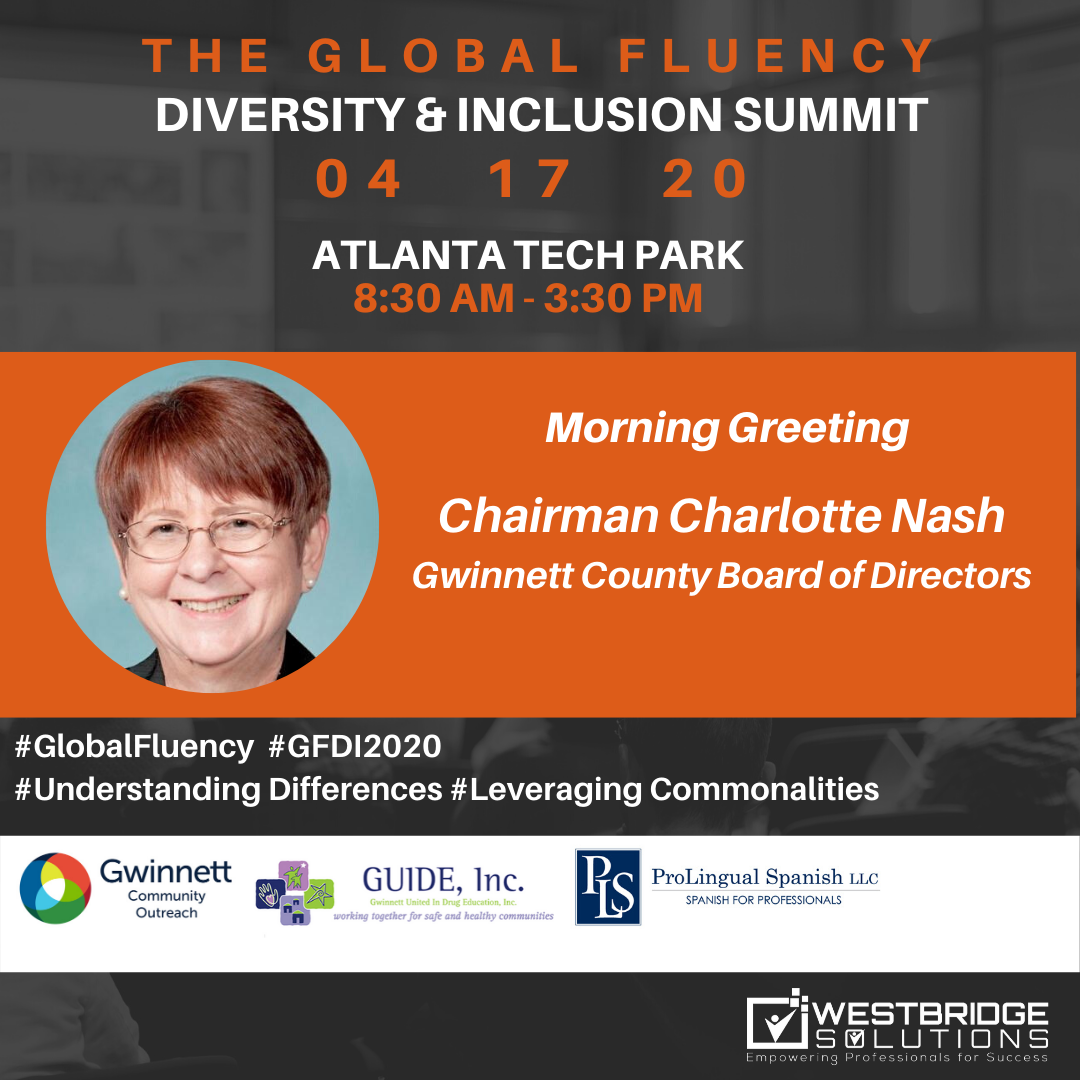 Summit Agenda
8:30-8:50 AM: Breakfast & Registration
8:50-9:00 AM: Opening Remarks & Activities
9:00-9:45 AM: Tonia Morris, Morning Keynote
10:00-10:45 AM: Jessica Andrews-Wilson
"Turning to One Another: Conversations to Restore Hope"
10:45-11:15: AM Networking Event
11:15-12:00 PM: Breakout Session #1
- Alonzo Kelly
" Nigrescence, Multiple Self Theory, and Identity; Understanding The Consequences of Hypercorrecting In Order To Belong"
- Dawn Christian
" Building Your Belonging BOD (Board of Directors): Advocacy, Allyship and Building a Culture of Inclusion in a Global Workplace "
- Andrea Garcia, CMI-Spanish
"Self-Care and Healthy Boundaries for Service Providers"
Afternoon Session
12:15-1:00 PM: Miranda Madar, Luncheon Keynote
1:15-2:00 PM: Breakout Session #2
- Blake Jones
"The Blueprint Expert"
- Michael Davis, PhD.
" Using Your Privilege to Provide Space and Challenge Systems"
- Karen Hills Pruden, PhD.
"Veterans, Retirees and the Overqualified: The Hidden Gems to Surpassing Your Strategic Goals and Objectives Tied to Diversity"
Breakout Session #3, 2:15-3:00 PM:
- Marcelo Cedeno, CHI-Spanish
"Vicarious Trauma at Work"
- Dani Lee Harris, PhD.
"Interconnectedness: The Oneness We All Share"
- Anya Enright
"Best Practices for Cultural Competence in Video Relay Interpreting"
3:00-3:30 PM: Raffle, Closing Activities & Remarks