The 2020 Experience: Whitehaven High Class of 2010 10-Year Reunion
About this Event
Let's wine down the week and link up at the Tiger Mixer Meet-And-Greet, Friday, July 31, 2020 at LoVe Lounge, 7144 Winchester Rd.,Memphis, TN 38125 from 7 p.m. till 1 a.m. Admittance is free before 10 p.m. A cover charge up to $20, payable to the venue, applies to arrivals after 10 p.m. Complimentary drink vouchers will be provided on a first come, first serve basis.
The 2020 Experience Banquet will be just that - a perfect, visionary experience to reunite, reconnect and refuel our vision as individuals and intermutually. Meet us at 409 South Main in Midtown at 409 South Main St., Memphis, TN 38103 on Saturday, August 1, 2020 from 6:30 p.m. till 11 p.m. Let's celebrate with dope vibes, great music, good laughs, yummy food, a scenic view, a surprise or two, goodies-to-go, and a whole #WHS2020Experience night you want to be talking about and not hearing about!
Sunday FUNday is a go with The 2020 Family Picnic, Sunday, August 2, 2020 at BlueCross Healthy Place at David Carnes Park, located at 4783 Auburn Rd., Memphis, TN 38116 (right down the road from Whitehaven High at the corner of Auburn and Whitehaven Lane) from 1 p.m. till 5 p.m. Recently renovated, the park features pavilion space, multiple playground sets and a water park so feel free to wear your swim attire and bring your family with you. As our closing event, we will go out with a bang with more yummy food, a DJ on set, more good laughs and a great day out on the lawn.
As a community service initiative, we have set a goal to distribute 500 backpacks filled with supplies to the Whitehaven community. We are asking for $20 donations that can be sent via Eventbrite or you may contribute items directly at the banquet on Saturday. School will be back in session on Monday, August 10, 2020. And as you know, it takes a village to raise a child. We are (part) of the village and they are our future!
Should you not be able to attend all the events but you would like to attend the WHS 2020 Extravaganza Banquet, there is a banquet only option available for purchase. Click "Select A Time" button highlighted in orange on the left panel near the top to view the ticket options, the varied pricing and their deadline. You may pay in full or partial amounts, again for the banquet only or for the entire experience.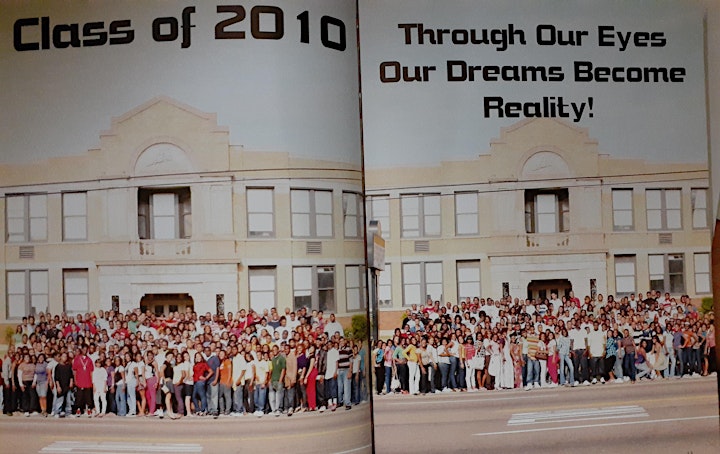 If you haven't already, do remember to submit your current contact information. The link for that is available here!