Description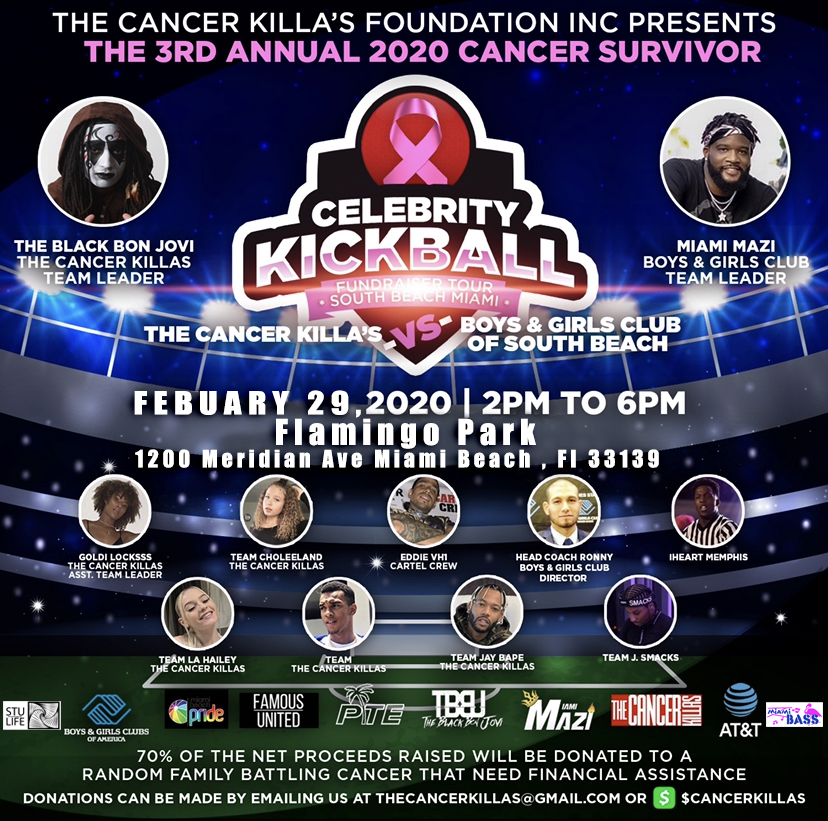 CANCER SURVIVOR¨S AWARENESS MONTH!

Let's start Cancer Awareness Month with a Kickoff at Flamingo Park! Come and join us in our Fight Against Cancer! Your support will allow us to continue providing services and assistance to those who are in need of our help....

Over the years, many have fallen victim to the devastating news of being diagnosed with Cancer. As if that isn't hard enough to handle, medical bills, pain, and stress that come with therapy to treat such a titan disease can add on an even heavier weight to that burden for anyone having to go through it.

Being able to make itself known "out of the blue," some don't realize they're in danger until it's TOO LATE! Lethal partitions like Breast Cancer, Lung Cancer, and Prostate Cancer have claimed the lives of too many family members and loved ones.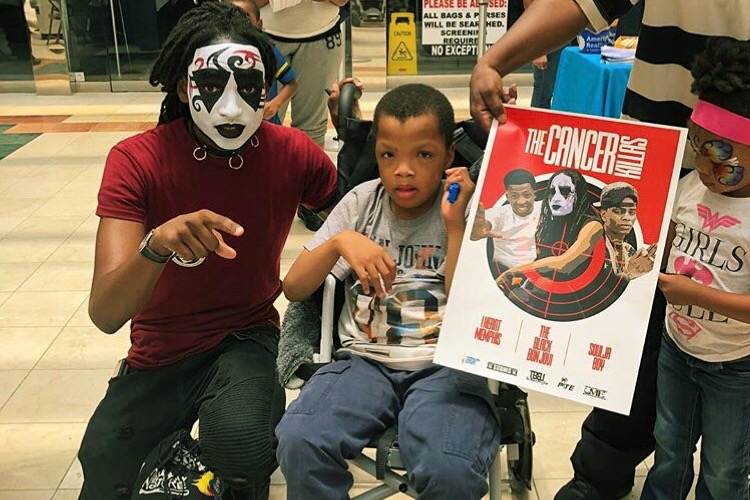 No one knows how it feels until they've been confronted by the aftermath of such a horrific disease. We are about spreading positive energy, love, and happiness to the ones that are in need of a reason to keep fighting. Get satisfaction in knowing that we can help someone that may be suffering together! We owe it to the loved ones that have already lost their life in the battle with whatever Cancer they were up against. Especially, the ones that were taken from us before their time.
Our mission is to raise money through donations to provide assistance to Cancer Victims, Survivors, and their families. Showing support and love to someone facing a life threatening medical condition, can make a huge impact, even if they're going through the toughest of battles. The stimulus behind our fundraising efforts is due primarily to the dismantling that it causes in the lives of anyone it comes into contact with. Let's show them they're not alone and that they're strong enough to get through this!
THE 2020 3RD ANNUAL CANCER SURVIVOR CELEBRITY KICKBALL GAME FUNDRAISER TOUR
THE CANCER KILLAS VS SOUTH BEACH MIAMI
70 percent of the net proceeds will be donated to the to a random family that is currently battling for their lives against Cancer. The remaining 30 percent will be donated to The Cancer Killa's Foundation, Inc. to provide services and treatment to survivors and their families.
During The 2020 3RD Annual Cancer Survivor Celebrity Kickball Fundraiser, each team will have a minimum of 15 players.
The team that scores the most within a hour and a half wins.
Following the game, The Black Bon Jovi and a selected few of his Celebrity team members will perform.
Other Activities:

- Live Music & Performances
- Meet & Greet
- Auction
- A Bunch of Fun For The Whole Family!

* Our goal is to raise over $50,000.00 locally in each city that we visit to assist the ones that are in need.
In every state that we visit, we would like to create an account that is strictly used for the financial assistance of the Cancer Victims, Survivors, and their families in that area.
Come celebrate one of South Beach Miami Florida's biggest charity events by being a Cancer Survivor Celebrity Kickball Fundraiser Supporter!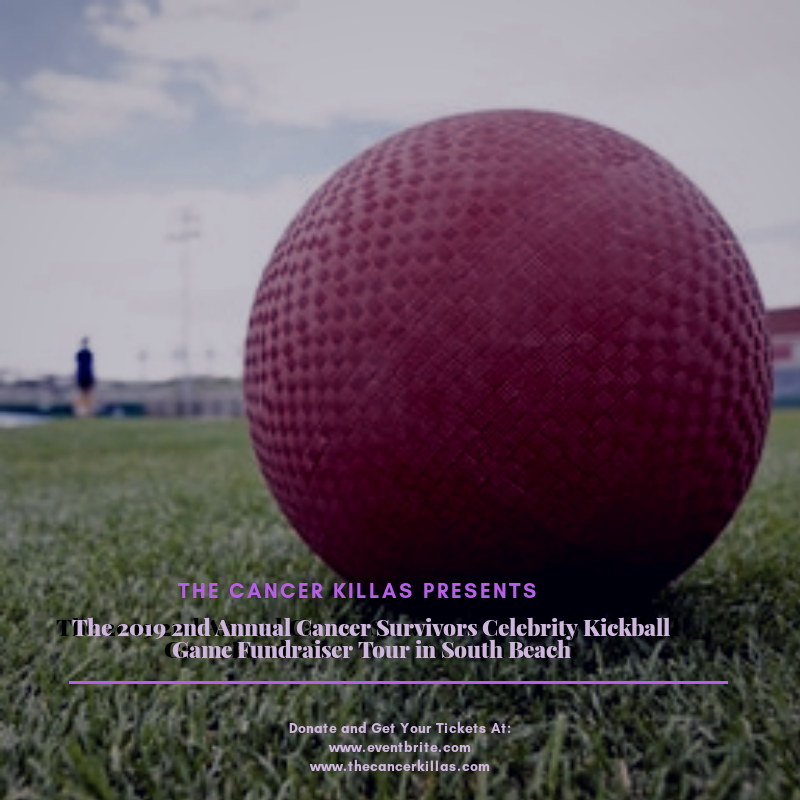 If you are interested in becoming a vendor or a sponsor for the 2020 3RD Annual Cancer Survivor Celebrity Kickball Fundraiser Tour, please contact The Cancer Killas Foundation, Inc. for more information.
WE WOULD LIKE TO THANK ALL SPONSORS FOR JOINING US IN OUR FIGHT AGAINST CANCER!