Learn to begin, grow, and improve your business with Powerful Women Leaders at The 2020 Business Women of Diversity Summer Summit! Online!!
About this event
The 2020 Business Women of Diversity Summer Summit! (Online!!) brought to you by Magistra International & sponsored by Magistra Magazine is now ready for your registration and we are looking forward to seeing you all there! 
Women of Diversity are gathering for the 2020 Summer Summit created to continue to push forth even in our Summer of Stay at Home Orders and we are full of Powerful Women Leaders sharing their expertise, amazing surprise gifts, raffle prizes and the gift of collective collaboration! 
With a theme of Synergy join in this special summer program dedicated to strengthen your motivation for success and taking action that is in sync with your long term goals and aspirations!
*****************************************************
THE SPEAKERS
Dynamic & Diverse Women in Business speak to YOU on entrepreneurship, business management strategies, mastering your marketing, personal health & wellness, making great social & community connections, financial management, investment & growth, getting past the fear of networking, goal planning and self-care!
MAGISTRA MAGAZINE IS PROUD TO PRESENT TO YOU OUR VERY SPECIAL GUEST SPEAKERS!!
*STEPHANIE MEARSE
Published Author, Motivational Speaker, Radio Show and Podcast. Stephanie Mearse has worked with Desert Capital Management Group as a Vice President since 2014. Stephanie is co-Founder of Empower Hour (Women's Networking Group) and helps women and children off of the streets. In her personal life, Stephanie is dedicated to her family, friends, and church. She's actively involved in Rotary Club, The Women's Thursday Club, and her local Chamber of Commerce. Plus, she was a recent finalist for a local Honorary Mayor position. Married with a young son and daughter, Stephanie is passionate about impacting the lives of others, and helping those she meets to achieve both their professional and personal goals.
*STEVIE MARIE
I've been able to take my almost 2 decades of experience selling 50MM worth of products and services… And started to teach women owned businesses how to do the same. This turned into a multi 6 figure business with a remote team, and with a community of thousands of small business CEO's who's focused on making an impact just as much as I am. But what I love about my job the most? It elevates my clients and THEIR lives.
Having the flexibility to attend soccer games, help with the school play, and tuck small ones in at bedtime without agonizing in front of the laptop… Thanks to business's sales.
That's what I love the most. I want to leave you with this. As long as you can sell your value and deliver on it, the possibilities are limitless. No matter what ANYONE says. So when you're ready to find out what that means for your business, come find me in my community or even in one of my programs. Let's do some badass things together.
*M. VIVIANA OROPEZA, MBA, Esq.
As Founder and Managing attorney of Oropeza Law, PC, Viviana (AKA Attorney in Heels) is not only a legal expert, she's a financial expert holding an MBA in Finance with knowledge in important areas of business and estate planning, including finance, investments, and insurance, which gives her greater insight into her clients' needs from all angles.
Viviana provides legal advice with respect to business startup formation and restructuring; product development and marketing; employment and labor issues; finance; purchasing; manufacturing; distribution and sales; intellectual property and licensing; real estate leasing, purchases, and sales; corporate governance; and risk management.
Further, Viviana's Estate Planning practice is aimed at guiding all her clients through the often-confusing maze of financial and legal decisions to help create estate plans that ensure the well-being of families and create and guide businesses on a path of continued success with concise exit planning.
Viviana obtained her MBA in Finance from University of Redlands and her Law Degree from California Western School of Law, San Diego. Viviana loves hiking, running, reading, and indulging in tacos and Italian food.
*ALEX TORRES
Alex Torres, M.S. is an Expert Mindset Coach, a professional Speaker, and spiritual mentor to women. Alex's life mission is to empower women to awaken their power and create a life full of joy, freedom, and abundance. She does this through different platforms like her Dinner Masterclasses, Annual Mastermind Retreats, online ecourses, elite coaching programs and speaking engagements. Combining her background in mental health counseling, trauma training and a profound knowledge of spiritual principles and metaphysics principles, Alex is not your ordinary life coach and women empowerment leader!
A fourteen-year veteran working in human services, in correctional facilities, and with at-risk youth, are just a few examples of Alex sharing the tools she learned to transform her own life of trauma and addiction with others. Alex Torres has her B.A in Social Services and her Masters in Marriage and Family Therapy. She is also an entrepreneur and business owner. Alex is CEO of Vitality Life and founder of the Central Valley's exclusive organization, The Latina Connection and the California Chingona Fest which focuses on helping Latina Professionals and Entrepreneurs expand their business and wealth through personal and professional growth.
Alex's Focus of Expertise is on Emotional Intelligence, Self-Care and Life Balance, Positive Thinking and Mindset Shift, Personal Development, Cognitive Behavioral Therapy, Trauma Focused Spiritual and Energetic work.
*MONICA HENDERSON
Monica M. Henderson, author, president and founder of MinkLife Motivation, has over twenty years of expertise as a corporate executive, entrepreneur, consultant and coach. Her background as a board executive, combined with her experience as an entrepreneur, positions her with a unique skill set to help individuals and organizations grow and prosper. Monica's experience includes management and executive positions with Kohl's, TEAM Referral Network, Pomona Neighborhood Center Inc., and Friends of GALA. As an entrepreneur she has personally launched and led successful businesses and been instrumental in the success of many others. In addition, she has consulted for dozens of world-class companies including Keller Williams, Mass Mutual, Farmers Insurance, New York Life, and LAUSD.
Monica is a recognized expert in the field of leadership and execution. Her realization that most people have dreams to live their best life but struggle with actually living it, led her to the development of MinkLife Motivation Principles. Monica has spoken at Global Entrepreneurship Export Exchange, LA's Largest Mixer and has been a guest speaker on podcasts, webinars and workshops. She is a sought after speaker, educating and inspiring thousands each year.
Her office is located in Los Angeles and services clients all over the world. She is the founder of Mink Socialite Society, owner of Mink Couture, President of Friends of GALA, and Los Angeles Metropolitan Area Director of TEAM Referral Network. The roots of her success are having a quantity of quality, over delivering value and leaving everything better than how it was found.
*SONIA HASSEY
Sonia Hassey is President and Founder of Women Inspired Network Inc. and Destiny Women Global Leadership, a women's transformational leadership program empowering women to become heart-driven leaders. Sonia is a Certified Life Purpose Coach from Dream University, a Dale Carnegie graduate. International Best Selling Author of the book, Butt Naked Leadership, and Best Selling Author/ Compiler of Destiny Talks, and Co-author of book Catch Your Star. Sonia is an exciting speaker whose motivating messages, full of enthusiasm and heart, has been inspiring audiences for years. Sonia's vision is to see greatness in all women, even when they can't see it for themselves,to reveal their greatness and to empower them to realize their greatness!
Among Sonia's key programs is VIP Coaching, Accelerate Group Coaching Program, Millionaire Mindset Coaching/ Mentoring Program, Leadership and Team Building Coaching Program. Sonia Hassey is the powerful #1 International Best Selling Author/Compiler of Destiny Talks, an amazing speaker, coach, and event leader.
*MS. VIHIL H. VIGIL, MBA, PMP, CHHC
Ms. Vihil H. Vigil , Women's Empowerment Coach at her firm Therapeutic Empowerment | Founder & CEO Magistra International, motivational action focused speaker, published author, Creator & Editor in Chief Magistra Magazine, mother & United States Navy Veteran.
Ms. Vihil Heather L. Vigil has over 20 years of experience in business & program development, executive development, project management, mentoring and coaching. Ms. Vigil's specialized line of work focuses on the empowerment of women through coaching, advising, creating precise actions plans, providing organizational development strategies and accountability programs.
As Founder & CEO of Magistra International Vihil continues to create her vision to empower women globally with The International Women in Business Mastermind Podcast, Women of Diversity Business Brunches & Power Luncheons and as Creator and Editor in Chief for Magistra Magazine (www.magistra.us), whose focus resonates to Empower Women by Encouraging Expression. Vihil broadens her organization in print bringing together international writers, leaders and experts. Magistra Magazine features successful women in business and women entrepreneurs, telling their stories and documenting their journey to encourage other women to pursue their dreams! Published author Ms. Vigil has two books "Not Without My Coffee" and "100 Fantastic Affirmations by Women Empowerment Coaches." Books are available at www.WomensEmpowermentCoach.us/EmpowermentReading.
*JOJO HUSAIN, BA
JoJo Husain is a Business Startup and Strategy Coach focused on helping business-women create and implement actionable brand and marketing strategies that consistently generate clients and income into their online business. JoJo took the leap into entrepreneurship as a freelance photographer in 2011 and faced many of the struggles new business owners will be all-too-familiar with. Despite her best efforts to market and sell her (awesome!) service, all she was hearing was crickets!
Despite being discouraged and ultimately deciding to fold her photography business, the birth of her first child became a defining moment. Her "WHY" suddenly became totally clear. She took a leap and signed up with a business coach, learning how to build her own brand and successful business.
Now a certified business coach with a BA in psychology. JoJo thrives on creating the strategies to guide women to achieve their greatest dreams. JoJo leads a growing community on Facebook, Boss Ladies Making It Happen, along with two online programs, Unstuck and Business To Freedom ™️.
When she's not delivering marketing brilliance to her clients, she can be found spending time with her husband and 3 little ones.
*ELISABETH BOTMAN
Business Consultant and Growth Strategist
I am a business consultant & growth strategist who helps business owners 2x, 3x or even 10x their business by changing, improving or inventing their perfect business model, remove overwhelm and overthinking, integrate the right processes (which often includes marketing as well) and ultimately deliver exponential growth which in turn will result in more time freedom.
It's easy to get so caught up in the desire for success that you find yourself in a hustle and grind… defeating the point of leaving the corporate rat race in the first place. You literally find yourself all over the place.
So how can we massively scale without burning ourselves to the ground? It all comes down to the core of your business, which often is a combination of your team (if you have one), your operational set-up, business goals and you.
What do I mean by its core and what can you do to change it?
I have developed a method that basically takes a business owner through a proven pathway to blast through the blocks that are now holding you back.
I call it the C.O.R.E Method. I've developed this method after scaling my own business to 7 figures and then helped scale many of my clients as well, while at the same time reduced their time working on the business.
The C.O.R.E Method is a combination of marketing, business & growth strategies, all carefully crafted to help you work smarter, be more efficient, scale your business and eventually enjoy exponentially growth in business and life.
Analyze, Strategize, Implement & Grow...
*ANGELA ANDERSON
Leading Wealth Activator.
WHAT I DO: I work with conscious entrepreneurs and soul purposed individuals build a net worth of 6 and 7 figures by reprogramming their money codes and millionaire financial strategy. WEALTH ISN'T A LUXURY, IT'S A NECESSITY. It's time to create sustainable wealth.
You have a "money code" inside of you. I will help you reprogram it so you move past the invisible income barrier reef you feel stuck at and align yourself to receive more take home pay, without working harder.
Then, I show you how to get rid of debt, starve the cash eating monster in your business, protect your wealth and train your dollars so they compound and grow to millions and multi-millions.
WHO I SERVE:
• Ambitious, successful service-based business owners ready to increase their financial savviness
• Coaches, consultants and light workers ready to use their income success to create financial security, wealth, and a healthy, large nest egg
• Entrepreneurs ready for high speed mindset shifts to support them to build wealth with ease and flow
HOW IT WORKS
The first step is to set up a complimentary "Be Rich Now" breakthrough session. It's a way for me to learn more about your goals and tell you what I offer to help you get there. The purpose is to understand what you need to do to create WEALTH NOW: to discover the toxic money leaks gobbling up your money and exactly what you need to do to build and protect your wealth. (If I can't help you, I'll make sure to refer you to what I believe will help you.)
http://angelaanderson.life
*TIRZAH MONEÉ
Tirzah Moneé is a public speaker, brand strategist, and accountability coach who helps her clients get paid to exist doing what they love.
As the founder of YesHoney Collective, she is a proud "work from anywhere" advocate. Tirzah specializes in helping entrepreneurs, investors, and creatives implement systems to double their margins and lower their overhead costs.
Her background in web development, interactive media, public relations, and e-commerce strategy has positioned her well to help your go from start-up to Glow Up. She offers private 1:1 coaching and free resources for business owners at TirzahMJ.com.
*****************************************************
At the conclusion of The 2020 Magistra Magazine Women of Diversity Summer Summit program participants will have:
* The crucial opportunity to review your 2020 Successes!
* Identified areas in your business that need attention and a fresh look moving forward
* Learned more about yourself!
* Experienced unprecedented bonding with other businesswomen & made new friends
* Created a next steps action plan for your mental & physical health and for your professional career/business growth!
* AND SO MUCH MORE!!!
We look forward to seeing you there!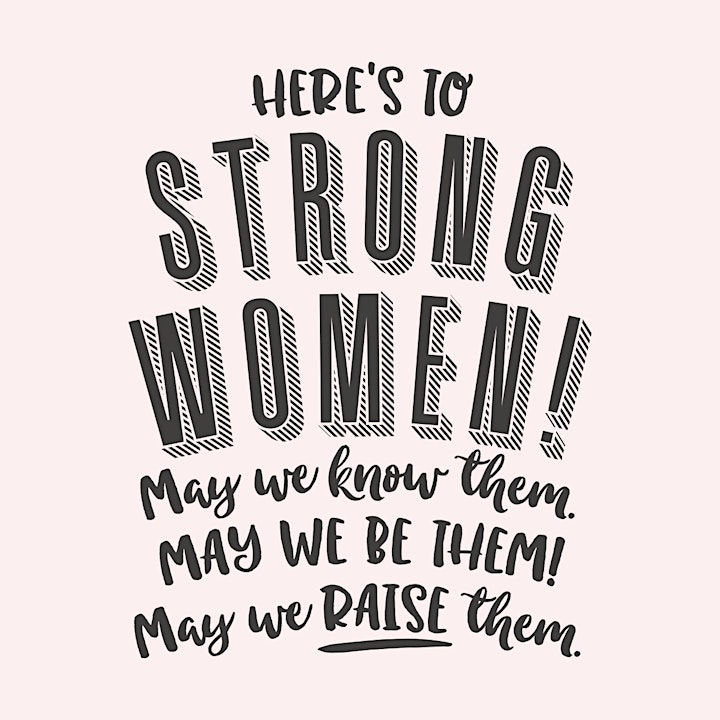 THE 2020 WOMEN OF DIVERSITY SUMMER SUMMIT'S BENEFICIARY IS:
THE YOUNG WOMAN ENTREPRENEUR FOUNDATION
The Magistra Magazine Young Woman Entrepreneur Foundation offers annual scholarships to women to aid in funding educational programs to prepare them for their entrepreneurial ventures. All donations and revenue from this event will be donated to the The Young Woman Entreprenuer Fund in preparation for the 2020 awarding of the annual scholarships. For more information on the Foundation please inquire at www.Magistra.us.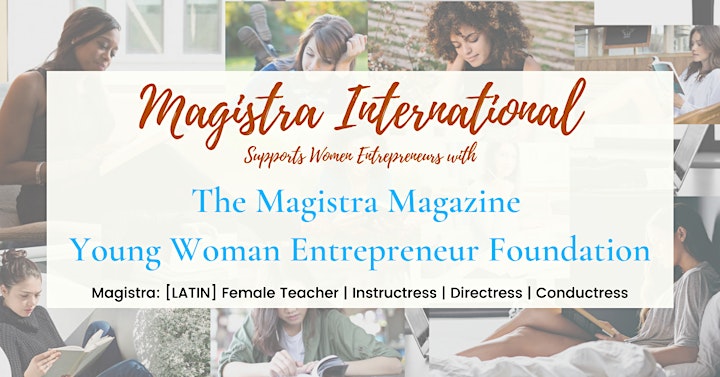 Date and time
Location
Refund policy
Organizer of The 2020 Business Women of Diversity Summer Summit! (Online!!)
HONORING WOMEN TO INSPIRE WOMEN ON A GLOBAL SCALE
The Magistra Mission
Magistra International is based in California & designed for a Global Community. The Magistra Mission is to Honor Women Founders, Entrepreneurs, Designers, Artists, Businesswomen, & Women Professionals by highlighting our successes, telling our stories and encouraging women to reach for their dreams & make them reality!
This is accomplished through our Women's Empowerment Business Publication Magistra Magazine, Monthly International Women in Business Masterminds, Annual Online Educational Summits, in person Business Brunches and Power Luncheons, and the Magistra Magazine Young Woman Entrepreneur Education Foundation which provides annual scholarships to women wanting to start their own business or to aid in funding educational programs to prepare them for their entrepreneurial ventures.
The Movement
As we strive for global progress women continue to take lead on developing businesses across industries. Magistra International is committed to spotlighting and celebrating women on a global scale. To encourage more women to continue the wave of progress we will ensure the momentum stays alive. By empowering our Sisters through Collective Collaboration & by supporting their goals with planning assistance, vocal and virtual support, business development assistance, and global campaign development we all rise. 
Connecting the Continents
On an annual basis Magistra International visits a different Continent to seek out stories of Groundbreaking Women creating extraordinary opportunities for themselves & others. If you would love a visit from us then message us! Enquiry@Magistra.us
About our Founder, Ms. Vihil H. Vigil, MBA,PMP, CHHC
With an educational background in business management along with credentials of an MBA, PMP & CHHC, Ms. Vigil has developed a phenomenal track record of building successful programs. With over a decade of first-hand experience as an entrepreneur, a business development director and a Women's Empowerment Business Coach Ms. Vigil understands the struggles that come with running & balancing your own businesses. As a Global Women's Empowerment Coach in addition to being the Founder of Magistra International her company Therapeutic Empowerment strives to work one to one with women on a journey to change their lives forever!
Ms. Vihil H. Vigil, MBA, PMP, CHHC is a driven and ambitious International Women's Empowerment Health, Wellness & Business Coach at Therapeutic Empowerment, Founder & Editor in Chief of the Women's Empowerment Business Publication Magistra Magazine, Creator and Monthly Host of The International Women in Business Mastermind Podcast, Creator of the quarterly Business Women of Diversity Business Brunches & Power Luncheons along with Online Bi-Annual Business Women of Diversity Educational Summits, only parent to her beloved daughter, a United States Navy Veteran & CEO of The Empowerment Empire, LLC.
Following a diverse career in Corporate Business Development & Project Management Ms. Vigil shifted focus after 20 years to follow her true path in life of coaching, collaborating and connecting with women who desire a greater life for themselves and their families! Through her Coaching Firm 'Therapeutic Empowerment' Ms. Vigil's expertise is to challenge the mindset of very busy professional family focused women and women business owners by being their personal empowerment, health, wellness and business coach. EMPOWERU! is her ONE to ONE Signature Coaching Course where her clients begin their transformation. To learn more and to sign up visit: https://womensempowermentcoach.us/elite-coaching-programs.
PUBLISHED AUTHOR of NOT WITHOUT MY COFFEE! EMPOWERING JOURNAL PROMPTS FOR ACTION TAKING WOMEN TO JUMPSTART YOUR WRITING!
This 50 page journal guides you through 6 weeks of empowerment exercises, reflections, goal setting and action planning to finding personal empowerment through your writing! PUBLISHED AUTHOR of 100 Fantastic Affirmations to Inspire You! Purchase copies of Vihil's books on her website: https://womensempowermentcoach.us/empowerment-reading
CONTRIBUTING AUTHOR & EDITOR IN CHIEF
Magistra Magazine, The Empowerment Empire's signature women's empowerment business publication. Each issue features women leaders from the United States and around the world. Magistra Magazine, designed for US, FOR YOU AND ALL OF THE AMAZING ENTREPRENEURISTAS OF THE WORLD! (https://magistra.us/magistra-magazine-1).
BOSS LATINAS ANTHOLOGY (https://magistra.us/boss-latinas-anthology)
The Empowered Women of Empower Hour, and Voices of Queer Femmes, along with contributing to numerous online articles in women focused empowerment and business magazines.