Description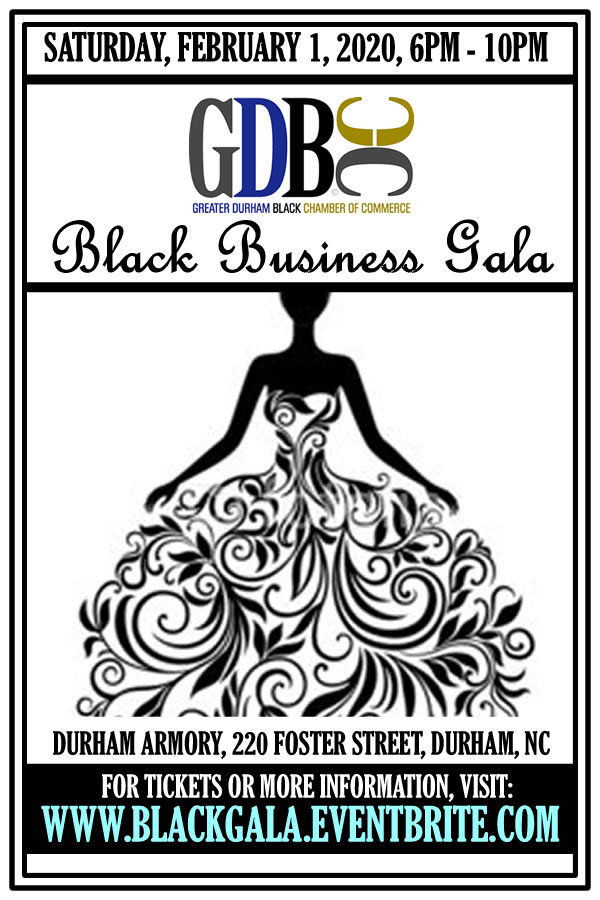 On February 1, 2020, the Greater Durham Black Chamber of Commerce invites you to join us at our Annual Black Business Gala as we celebrate the outstanding and continuous history of black business achievement in Durham, NC. The Black Business Gala will honor two deserving individuals that have made a significant impact as leaders in the business community. You are invited to help us celebrate our honorees for their many contributions.
The GDBCC also awards three businesses for their efforts at the Black Business Gala. Join us as we also recognize an emerging business, a long-standing business, and a community organization.
We invite you to support our honorees and businesses by not only attending, but also as displaying a message/ad in our souvenir booklet. For more details on pricing and size requirements for ads/marketing opportunities, please take a look at our 2020 Partnership Deck. The submission deadline for the souvenir booklet is 5pm on Wednesday, January 15, 2020.
Dress Code: Black Tie | Complimentary Coat Check