Description
ABOUT THE 1ST ANNUAL VAS
On September 26, 2019, The Veteran Appreciation Shoot will host its inaugural Sporting Clays Charity Classic to support The Veterans Breakfast Club. The day begins with registration and continental breakfast (5-stand will be open), followed by a quick safety briefing. Then, following the cannon blast, it's off to the golf carts for a round on the course.
Once the round is over, a relaxing lunch back at the Lodge will take place, along with raffles. Following lunch will be a Trick Show Exhibition. Sponsored shooting lessons available - First Come, First Serve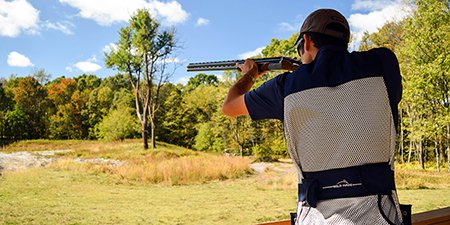 ABOUT THE VETERANS BREAKFAST CLUB
Since 2008, the Veterans Breakfast Club (VBC) has gathered thousands of veterans together with their families, friends, and neighbors so that veterans can share their stories, and the community can learn from them. Their mission is "to create communities of listening around veterans and their stories so that this living history is never forgotten." They believe that through their work, people will be educated, healed and inspired.
To learn more, visit www.vbcpgh.org
TEAM & INDIVIDUAL REGISTRATIONS
INDIVIDUAL $165 | TEAM $660
All participants will receive:
100 Clays targets plus ammo
Continental Breakfast and Lunch
Eye/Ear safety wear
Raffle Ticket
Sponsored shooting lessons available - First Come, First Serve
Questions? Please feel free to contact Brian Pitell at brian_pitell@lfgco.com or 412) 325-8878
ALL PROCEEDS FROM THIS EVENT BENEFIT THE VETERANS BREAKFAST CLUB