About this Event
Amada Records extends its partnership as the official talent sponsor for The SweetSunshine Music Festival, the two-day event that brings some of the biggest names in music to Daytona Beach, FL. The unforgettable live concert experience takes place at the Bethune Performing Arts Center venue on July 27-28, 2019. Special invited guests include The Miracles, The Chi-Lites, Jordin Sparks, Members From The Orlando Magic, DJ Choice of WJAM 99 JAMZ Tampa, DJ So Cincere, Full Sail University, Susan Bennett (Siri) and more. Concert goers over the age of 21 will also have a chance to enjoy festival experiences from other Hush Media brands including live, intimate shows at the Predicted Platinum Performance Tent.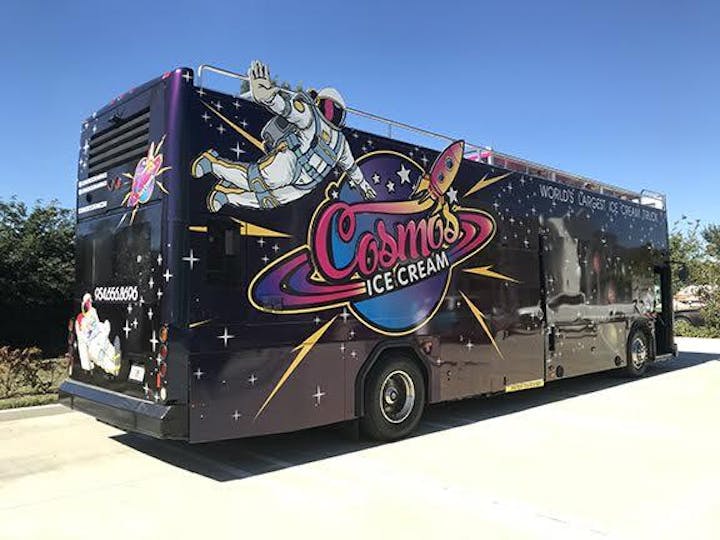 "The SweetSunshine Music Fest (SSMF) has grown to be the largest summer festival in the South and Amada Records is proud to return as the official talent sponsor for the 2019 event," said Mike Hudgins, Director of Field Marketing at Amada Records. "We're excited to have contributed to the growth of this unique festival experience and proud to showcase some of the best talents in music on the Beatbopper Showcase Stage."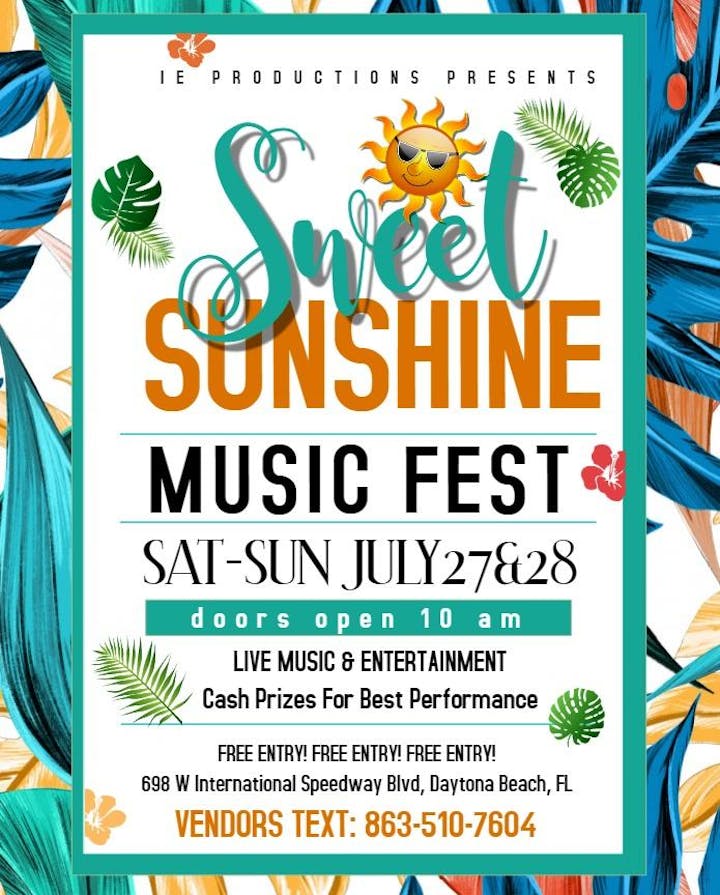 Booth Vendor Descriptions and Costs
Commercial Booth Spaces are ONLY for a business with a public storefront. Businesses where products or services are sold may promote themselves through demonstrations and distribution of marketing material. $250.00 per 10 ft. x 10 ft. booth space or $500.00 per 10 ft. x 30 ft. booth space.
Commercial booth space will be provided one table, bring awning and chairs. No items may be sold without prior written approval; booths must provide a free activity for children throughout the day. All Commercial Booths are required to stay both days.
Vendors & Performers Can Sign Up Here.
Other Opportunities:
2019 The SweetSunshine Music Fest Program ads
Front Page Logo Feature On BEACH 105.1 Daytona
Thorough Business Review Posted On BEACH 105.1 Daytona
Takeover The SweetSunshine Music Fest Stage Sponsorship