Description
The "Sounds of Music" House Concert Series celebrates nine years with some of the finest musicians in the world of classical, jazz and other genres, all performing in the beautiful homes of Historic Boston-Edison. This year, our season highlights Latin music across multiple genres.
TICKETS GO ON SALE MARCH 15. Tickets are $50 per ticket or $45 per ticket if purchasing all three concerts in the series. PLEASE NOTE: Ticket price will increase to $60 per person within 10 days of scheduled concert. Home addresses of the concerts will be provided with ticket purchase. ALL TICKETS ARE BY ADVANCE SALE ONLY--NO TICKET SALES AT THE DOOR. TICKETS ARE NON-REFUNDABLE, BUT MAY BE TRANSFERRED (contact Music Director Michelle May for more information). The "Sounds of Music" House Concert series reserves the right to make program changes as necessary.

Saturday, May 4, 2019 at 7:30 pm: Latin Classical Concert with Protea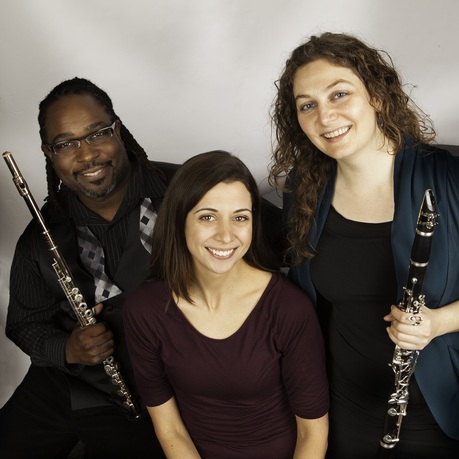 Debuting to local acclaim in 2013 at Trinosophes in Detroit, Protea features Dennis Carter on flute, Lisa Raschiatore on clarinet, and Mariah Boucher on piano. The Detroit Metro Times listed them as "a new trio of top-drawer local musicians" and indeed, their musical energy onstage is electric and energetic. Their repertoire is varied, focusing on works that blend jazz, Latin, vocal, and contemporary music influences with classical woodwind standards. They were featured on the "Friday Night Live!" performance series at the Detroit Institute of Arts, collaborated with the Kresge Literary Fellow Terry Blackhawk by presenting her poetry with newly composed music during the 2015 Art X Festival in Detroit, and have been apart of the West Michigan Symphony's concert series at The Block in Muskegon. They are frequent recitalists, performing at Trinosophes in Detroit and Kerrytown Concert House in Ann Arbor, and often collaborate with additional artists, including vocalists Jennifer Goltz and Carol Ambrogio-Wood, and poets Terry Blackhawk, Marsha Music, and Justin Rogers. They perform and commission new works for their ensemble, and have worked with composers Gabriela Lena Frank, Evan Chambers, and Marilyn Biery. They are active members of the Flute Clarinet Duo Consortium Commissioning Project, and have been apart of commissions for composers Pierre Jalbert and Roger Zare.

This concert will be inside a beautiful home, and weather permitting, guests can have dinner outside in the garden (buffet dinner and drinks served at intermission). This concert will begin at 7:30 p.m., doors open at 7:00 p.m.
SOLD OUT! Saturday, August 3, 2019 at 7:30: A Night in Havana with Tumbao Bravo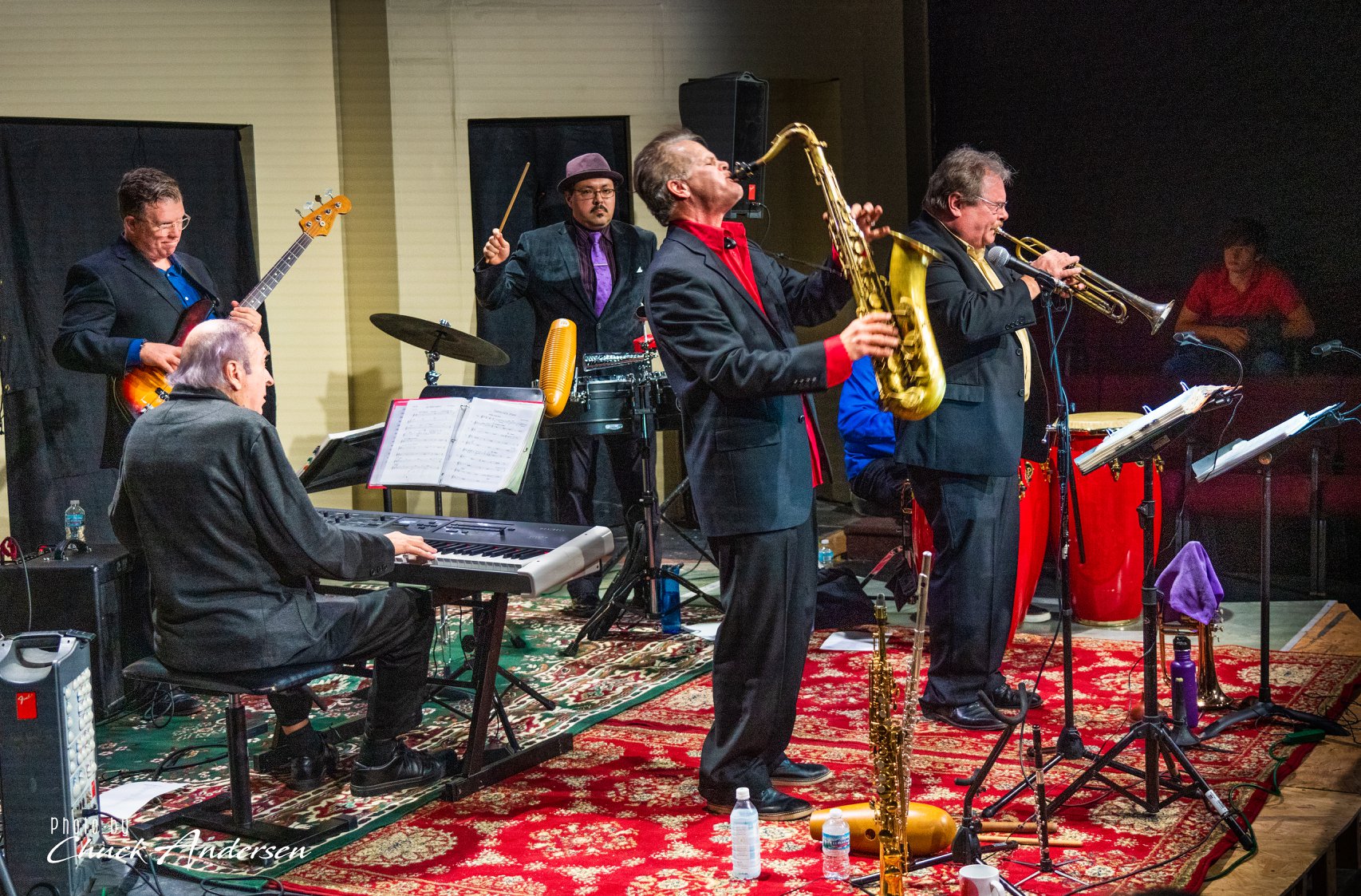 This year, our popular annual Summer Jazz Party takes a musical journey to Cuba as we present "A Night in Havanna" with the award-winning ensemble, Tumbao Bravo! Formed in August 2003 by reedman Paul VornHagen and conguero Alberto Nacif, this exciting Cuban jazz combo has released five critically acclaimed CDs of mostly original compositions that have been featured on all the major jazz public radio stations throughout the U.S. Winner of the 2005, 2007 and 2013 Detroit Music Awards for Best Jazz Recording and Best World Music Band, this combo has performed at all the major Michigan jazz/music festivals including Detroit, Michigan, Lansing, Birmingham, Raisin River, Great Lakes Folk, Blissfest, Wheatland Dance and Ann Arbor to name a few. The title cut of their 2009 CD was used as a soundtrack for the USA Network TV show, Burn Notice. In September 2017, the band released their 5th CD, "El Nido-The Nest" which is being featured on many National Public Radio (NPR) programs including the top rated, JAZZ AFTER HOURS and Miami, Florida's WDNA–a mecca for Latin jazz recordings. For the past 8 years, Tumbao Bravo has been presenting a library program called "The Rhythms of Cuba" at numerous libraries throughout southeastern Michigan and the San Francisco Bay area. Other music performance cities include Chicago, Toledo, OH, Windsor, CAN and Oklahoma.
This under-the-tent performance will be in the backyard of a beautiful Boston-Edison home and includes a full buffet dinner from Vicente's Cuban Cuisine. This concert will begin at 7:30 p.m., doors open at 7:00 p.m.

Saturday, October 5, 2019 at 7:30 pm: Brazilian Jazz with Michele Ramo and his World Jazz Ensemble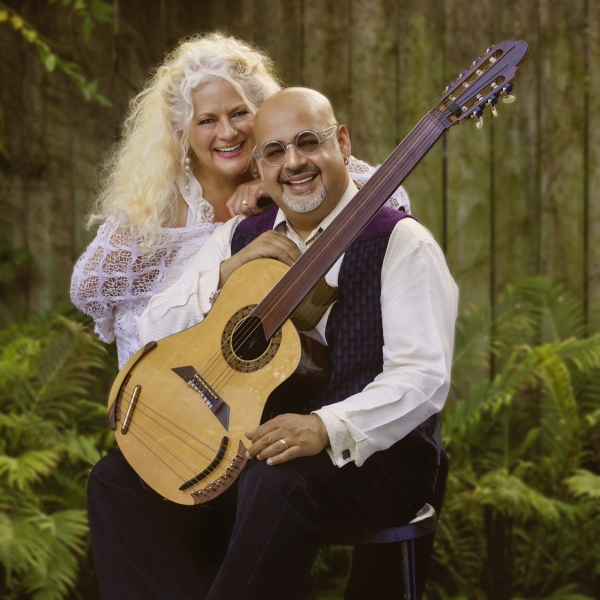 On our final concert of the season, we will take yet another musical journey—this time to Brazil! Michele Ramo (pronounced "Mi-KAY-lay RA-mo") and his World Music Ensemble, featuring Heidi Hepler on vocals, will have us longing for the beautiful beaches of South America! Michele is from the Italian Mediterranean fishing town of Mazara Del Vallo, Italy - on the coast of Sicily. At the age of 23, he moved to the United States to New York City and then to Detroit. Over the years, Michele has performed internationally with numerous high-profile muscians and entertainers, including Bucky Pizzarelli, John Pizzarelli, Larry Coryell, Marcus Belgrave, Paquito D'Rivera, James Carter, Regina Carter, and Luis Resto among many others.
Michele and his ensemble have been featured at concert events along with world renowned artists including Yo Yo Ma, James Galway, Ertha Kitt, Barbara Cook, James Levine and the Metropolitan Opera Orchestra. Ramo recently relocated back to Michigan after living in New York City for 12 years with his wife, singer-lyricist and voice teacher Heidi Hepler, who will also perform on this concert, held in a beautiful Boston-Edison home. Ticket price includes a full buffet dinner and drinks. This concert will begin at 7:30 p.m., doors open at 7:00 p.m.

FREE YOUNG PEOPLE'S CONCERT AT THE MOTOWN MANSION *Sponsored by The Barthwell Group* - SATURDAY, JUNE 29, 2019, 3:00 PM TO 4:00 PM
PLEASE NOTE: THIS EVENT IS NOW AT CAPACITY. YOU MAY ADD YOUR NAME TO OUR WAITING LIST FOR POSSIBLE OPENINGS SHOULD WE RECEIVE ANY CANCELLATIONS.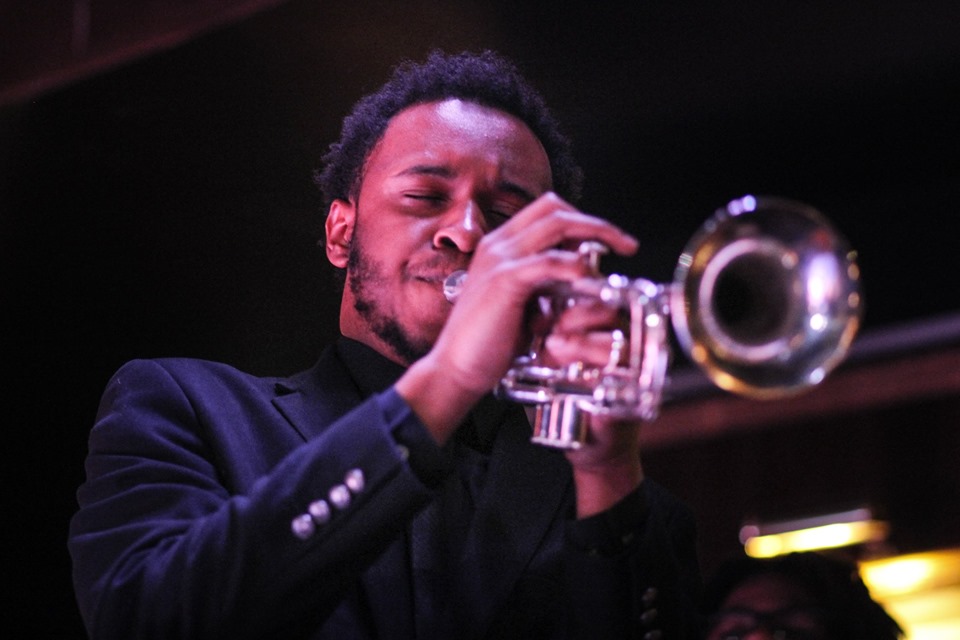 After a two-year absence, we welcome the return of the Young People's Concert! We are proud to present trumpeter Kurton Harrison, III and his ensemble.

Kurton Harrison III, 18-years old, is a talented trumpeter and composer. He is a graduating senior from the Detroit School of Arts, with plans to attend the Oberlin Conservatory of Music. He has performed with such ensembles as Michigan State's Community Music School Jazz Orchestra, the Honors Jazz Band through the Michigan Youth Arts, and the Detroit Symphony Orchestra Civic Jazz Ensembles. There will be light refreshments served (drinks and snacks).

In honor of the 60th Anniversary of Motown Records, this FREE concert will be held in the poolhouse of the iconic Motown Mansion! Although the concert is free, an RSVP is required to attend; you MUST be on the guest list for entrance. Please note: this concert is for all ages, but all children under 18 must be accompanied by an adult. NO drop-offs, please.
FAQs
What are my parking options at the event?
There is free parking on the street where each host house is located.

Where can I contact the organizer with any questions?
You may call Music Director Michelle May at 313-865-1149 or music@historicbostonedison.org

Do I have to bring my printed ticket to the event?
Your name will be added to our guest list, however, bringing the physical ticket might be a good idea for a back-up just in case!