Description
This SF Beer Week, boom and bust your way through San Francisco's history, culture, and flavors — from the gold rush to the tech boom — at The 2019 SF Beer Week Mini Golf Open! Prep your swings and your taste buds. California's gleaming allure will be overflowing on the course and in your glasses. Pull out your sexiest argyle socks, checkered pants, and paddy caps — it's time to "Just tap it in. Give it a little tappy. Tap Tap Taparoo" and then HIT THE TAPS with craft beer pairings inspired by the history behind the holes.
THE MOTHERLODE
Are you ready to strike gold? Hit the Barbary Coast Saloon and get deep into SF history with golden ales and Barbary Coast era brews by California's oldest craft brewery.
FLOWER POWER
Swing over to the Summer of Love and feel the power of the flower as you sip through endless fields of florals and hops. Flowers in your hair: optional. Flowers in your beer: encouraged. Beware of hoptical illusions.
HIPSTER HILL
Taste the haze behind Karl the Fog, hit a home run at Stagecoach Stadium, and take in the glistening, ever-changing San Francisco skyline as the golden hour hits. Pucker up for the spirit of invention with sour and (hipster) flavor-infused brews.
Whether you're a craft beer connoisseur, an expert (mini) golfer, a San Francisco enthusiast, or just eager to drink in California's charm, this is the place to be. Draught your golden golf team and start practicing your swing — you'll need the perfect stroke to win the single-elimination hole-in-one contest. All Stagecoach hole aces are entered to win 2 free mini-golf tickets!
THE 2019 SFBW MINI-GOLF OPEN DETAILS
ParkLab Gardens | 1349 4th Street, San Francisco

Thursday, February 7th | 5pm-9pm

17 holes of any order unlimited Mini Golf

All You Can Drink Craft Beer

Hole-in-One contest with prizes!

Pups are not permitted on the Mini-Golf course but are always welcome in the paved areas of ParkLab Gardens
Join the Facebook Event for live updates and a list of beer pairings!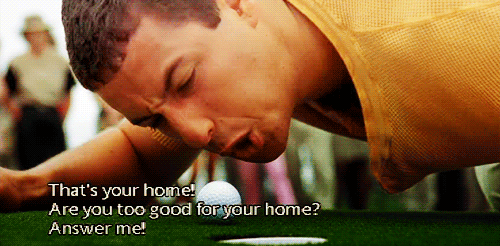 SF Beer Week is the largest, most anticipated, and most prestigious gathering of the northern California craft beer community. Thanks for supporting local breweries with us! Must be 21+ to consume alcohol. IDs will be checked. Please putt responsibly.
#MINIGOLFOPEN