About this Event
For 55 years, the Communicators of the Year Awards have been one of ANA Business Marketing NYC's most prestigious and enduring initiatives. From State Street Global Advisors and Samsung to Accenture and Ally, the award recipients have been the business marketers who exemplify extraordinary insight, creativity and effectiveness in communications.
The Communicators of the Year are reflective of the rapid-fire evolutions in communications — the channels, the agility, the creativity — and the individuals who are excelling in all regards.
Don't miss this one-of-a-kind event celebrating the world's most extraordinary communicators!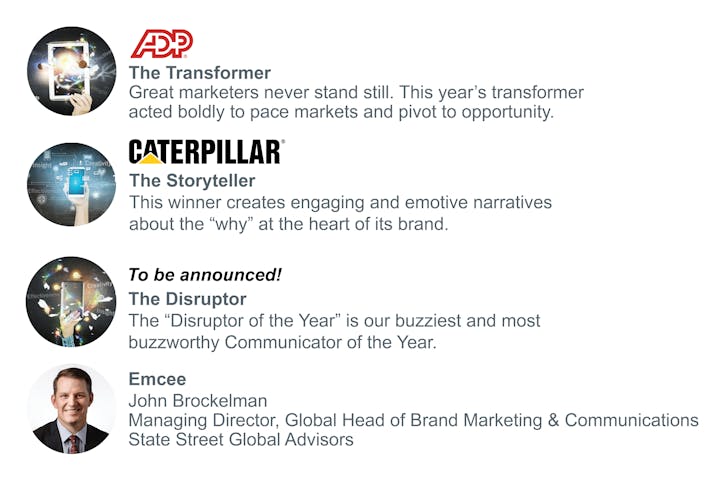 Agenda:
- 5:30-6:00 PM: Welcome Reception-Cocktails & Hors d'oeuvres
- 6:00-7:00 PM: Communicators of the Year Awards Program
- 7:00-7:30 PM: Networking-Cocktails & Hors d'oeuvres