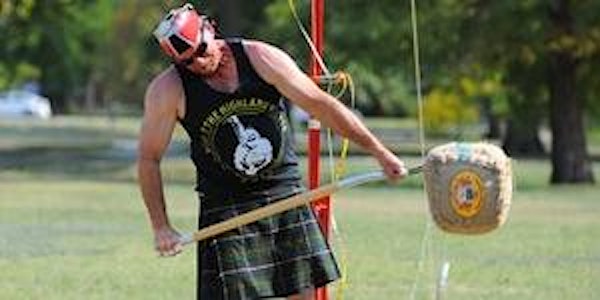 The 2018 Rocky Smith Memorial Highland Games
When and where
Location
The Midland County Horseshoe Arena 2514 Arena Trail Midland, TX 79706
Description
When: March 10th & 11th 8:30 am start time both Saturday and Sunday
Where: The Midland County Horseshoe Arena

Classes:

Saturday:

Masters Men
Amateur A
Master Women
Women


Sunday:
Open
Novice


Host Hotel

Address: 910 I-20, Midland, TX 79701
Mention the Scottish Irish-Faire to receive the deal.
Any Questions or Concerns contact the Athletic Director
Michael Murphree
432-940-7839 (call or text)
432-894-1043 call or text)
Or email: hemurph65@hotmail.com
Athletic Rules
1. All classes MUST wear a kilt and tall socks. Kilts must be traditional length and have no external pockets.
2. All Decisions of the Judges and Athletic Director are final. NASGA/RMSA rules will be used for judging.
3. Athletes will be expected to conduct themselves in a professional and courteous manner, maintaining a friendly and respectful attitude toward the public, officials and other competitors.
Reminder: There are kids in the audience, cursing will be kept to a level the audience cannot hear.
4. Scoring for the competition will be 1 point for 1st place, 2 points for 2nd and so on through number of competitors. Athlete with the lowest score wins the event.
If you have any questions, please email the Athletic Director, Mark Cannon at mcannon@coregroupsales.com
Contested Events
Braemar Stone, Open Stone, Heavy and Light Weight for Distance, Heavy Hammer, Light Hammer, Weight Over Bar, Sheaf, and Cabers