Description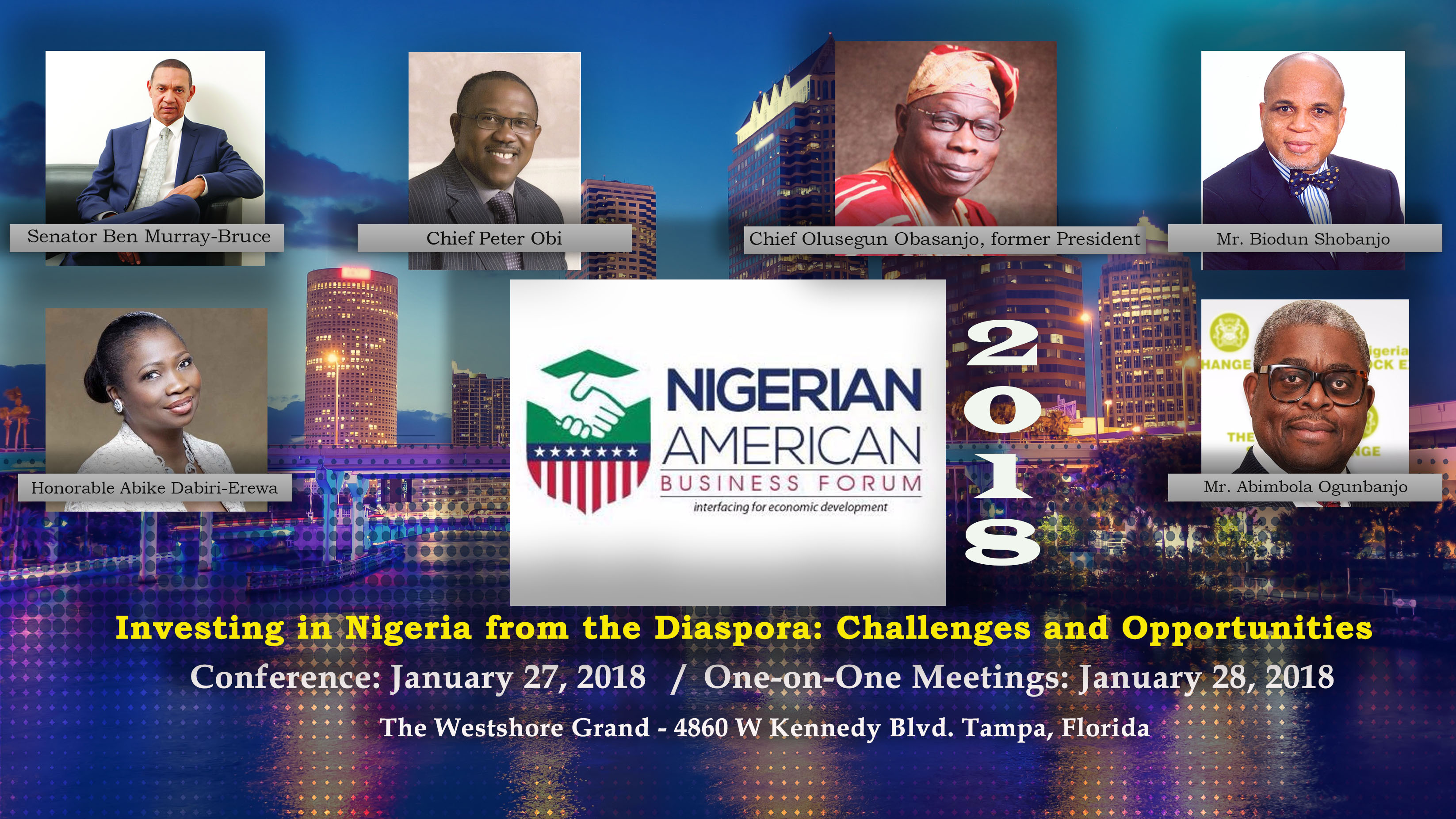 ---
The Nigerian American Business Forum (NABF)


Who We Are.
NABF is a business forum that constitutes the very best of professional and entrepreneurial minds in North America and Nigeria.
Our Objective.
The primary objective of this group is to foster a safer investment environment for entrepreneurial business in Nigeria from the Diaspora and the globe through inter-facing of both Nigerian private and public sectors with the entrepreneurial and professional disciplines of the membership of NABF.
What We Do.
The Forum provides a platform where American based Nigerian professionals and business owners can effectively interact with NABF members and entities at the highest levels of government and the private sector for the mitigation of pitfalls and challenges in business execution in respective regions of Nigeria.
Expectations.
The relationships built within this forum are expected to translate into increased opportunities for inward investment in Nigeria and upward opportunity for its members into American sectors. Members of the forum shall be able to rally their expertise and resources to help other members mitigate risk and foster safer investment strategies into high yield return sectors in Nigerian and American economies.
---


Conference Theme:
Investing in Nigeria from the Diaspora: Challenges and Opportunities
---


Conference Speakers: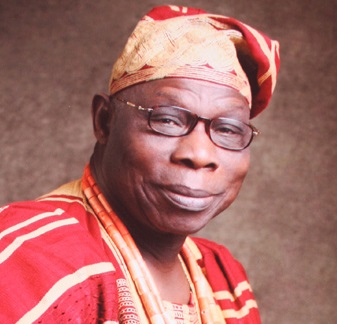 President Olusegun Obasanjo, GCON is a former Nigerian Army general who was President of Nigeria from 1999 to 2007. Under his leadership, Obasanjo also won international praise for Nigeria's role in crucial regional peacekeeping missions in Sierra Leone and Liberia as well as becoming one of the world's 10 biggest oil exporters. With the oil revenue, Obasanjo created the Niger Delta Development Commission and implemented the Universal Basic Education Program to enhance the literacy level of Nigerians.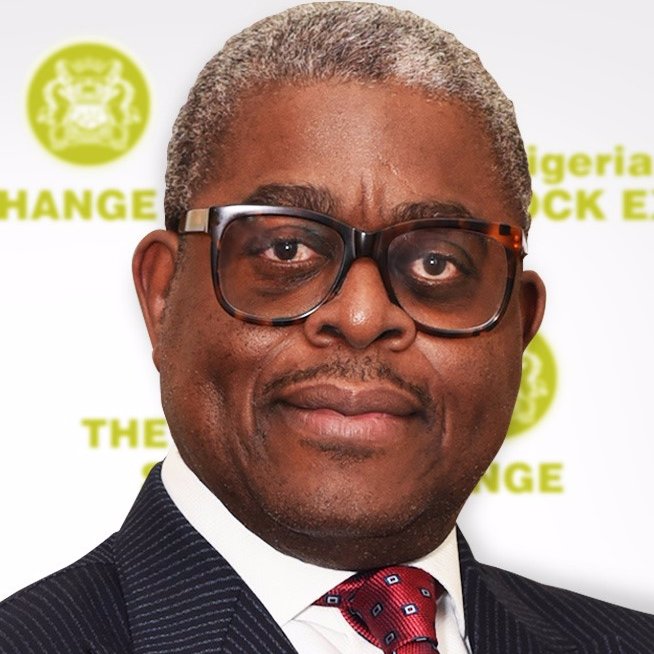 Mr. Abimbola Ogunbanjo currently serves as the President of the Nigerian Stock Exchange, which was viewed as a vote of confidence from his rich background as a legal practitioner and successful corporate player. Bimbo, who joined the council in 2011 had been the First Vice President since 2014 and served as Chairman of the Exchange's demutualisation Advisory Committee. His colleagues on the Council believe his years of meritorious service as a council member had equipped him with the knowledge and experience required to take the Exchange to higher levels of performance and development.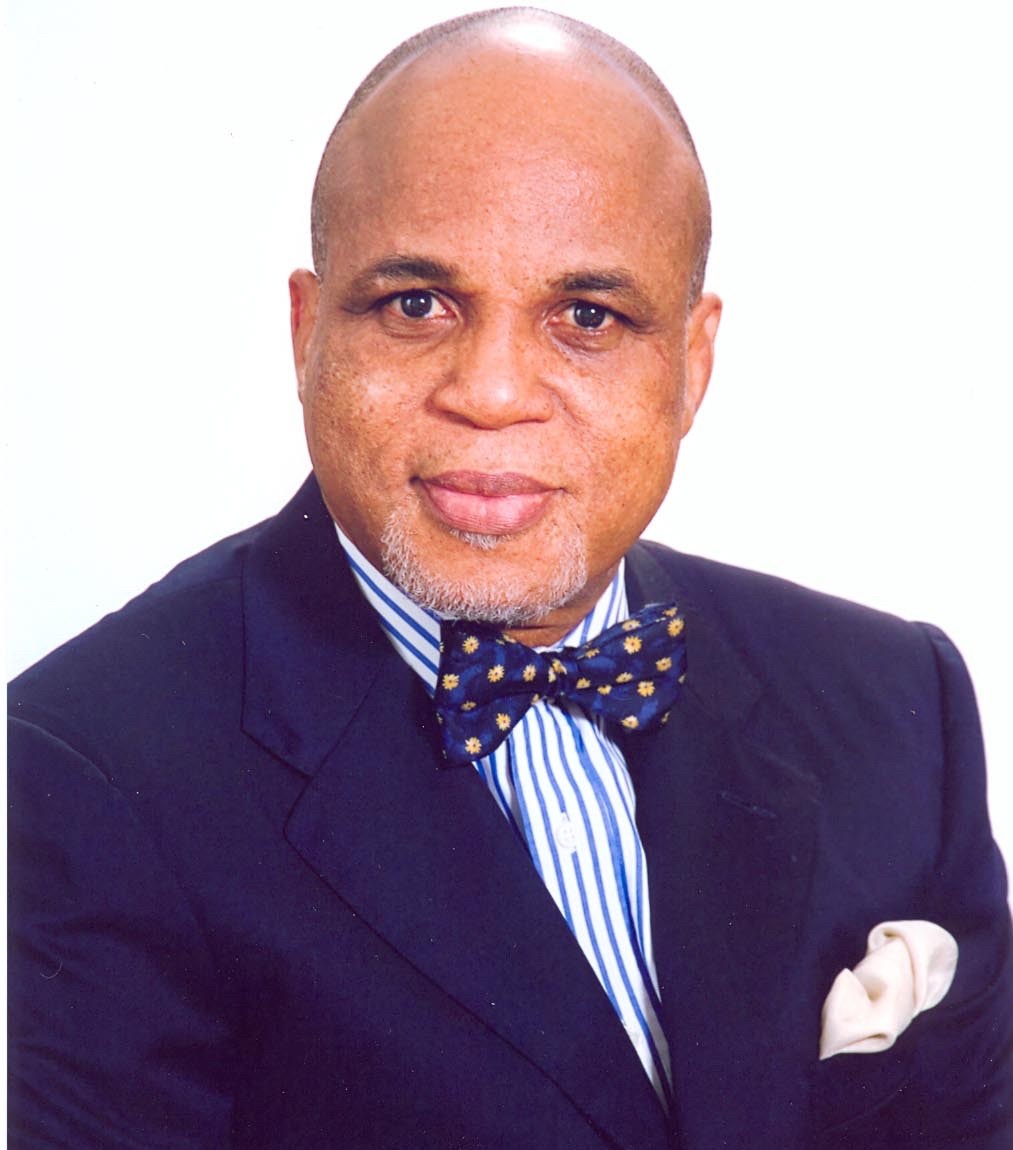 Mr. Biodun Shobanjo was the CEO of the reality TV series The Apprentice Africa as well as the chairman of Nigeria's larg­est marketing communication con­glomerate, the Troyka Group – the holding company for Insight Communica­tions, Azzagai, Optimum Exposure, Media Perspective, MediaCom, The Quadrant Company and Halogen Security amongst others employing over seven thousand Ni­gerian men and women. Biodun Shobanjo brings to the Apprentice Africa almost forty years of top-notch corporate experience, entrepreneurial savvy, multi-disciplinary industry experience and a business maxim founded squarely on the belief that success is not negotiable.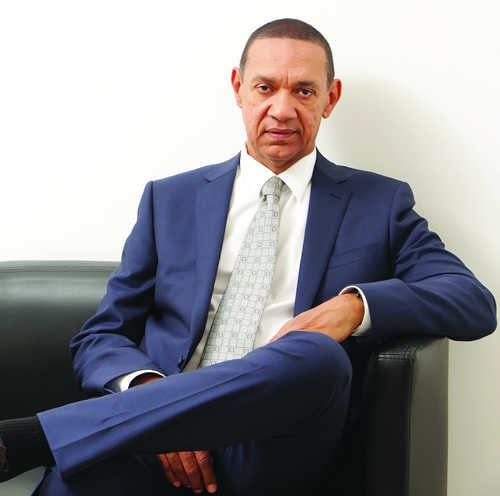 Ben Murray-Bruce, is a Nigerian business magnate and founder of Silverbird Group. He currently serves as Chairman and Chief Executive Officer of The Silverbird Group which spans across radio, TV, Cinema, Shopping mall, and a record label. He served as a Director at Secure Electronic Technology Plc .He serves as a Director of National Sports Lottery Plc. He served in various public positions including; Director General of Nigerian Television Authority from 1999 to 2003; Member of the Board of National Arts Theatre, Nigerian Film Corporation, Federal Films Censors Board, National Film Distribution Company and Nigerian Anti- Piracy Action Committee. He is currently the Senator for Baylesa State, Nigeria.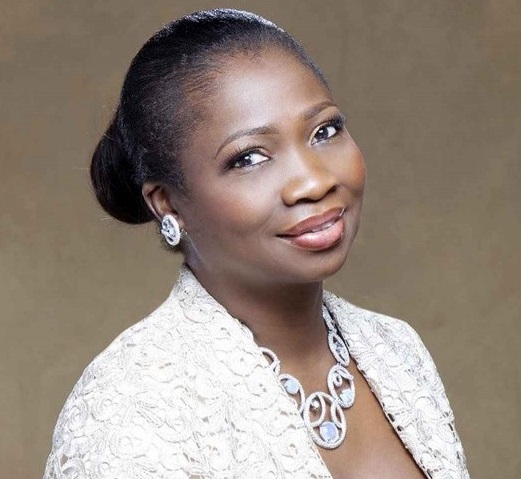 Mrs. Abike Dabiri-Erewa currently serves as the Senior Special Assistant to President Muhammadu Buhari on Foreign Affairs and Diaspora. Dabiri-Erewa worked for the Nigerian Television Authority (NTA) for fifteen years, anchoring the weekly NTA Newsline programme and taking a particular interest in poverty and social justice issues. She is also a three time member of the Nigerian House of Representatives. Elected in 2003 to represent the Ikorodu Federal Constituency, Lagos.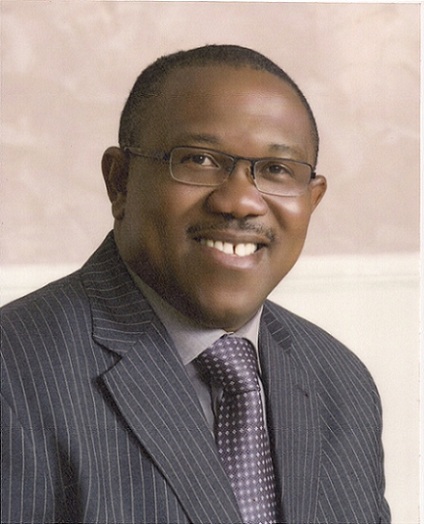 Chief Peter Obi is the former governor native of Anambra State. Peter Obi is a business man to the core, he has held several managerial positions in different firms and companies. Amongst these companies are Next International Nigeria Limited, Guardian Express Bank Plc, Future View Securities etc. and he was notably the youngest Chairman of Fidelity Bank. Peter Obi operated a very meticulous financial regime in Anambra state that includes cutting of unnecessary spending, and ploughing of revenue wastage, among others.
Guest Attendee: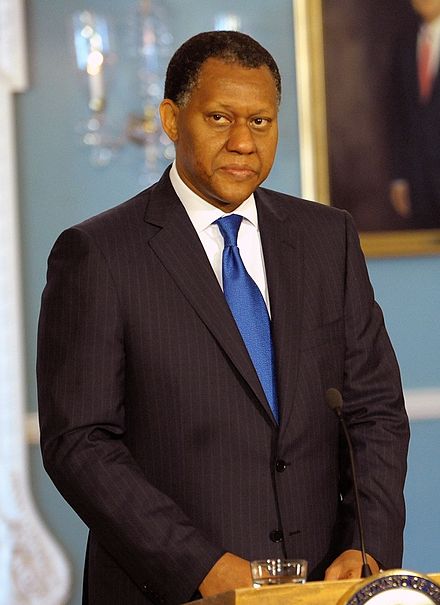 Mr Henry Odein Ajumogobia
Mr Henry Odein Ajumogobia is a distinguished attorney, former Attorney General of Rivers State minister of State Petroleum Resources between 2007 and 2009, and minister of Foreign Affairs from April 2010 to July 2011. He was also Head of Nigeria's delegation to OPEC from July 2007 to December 2008.
---