Description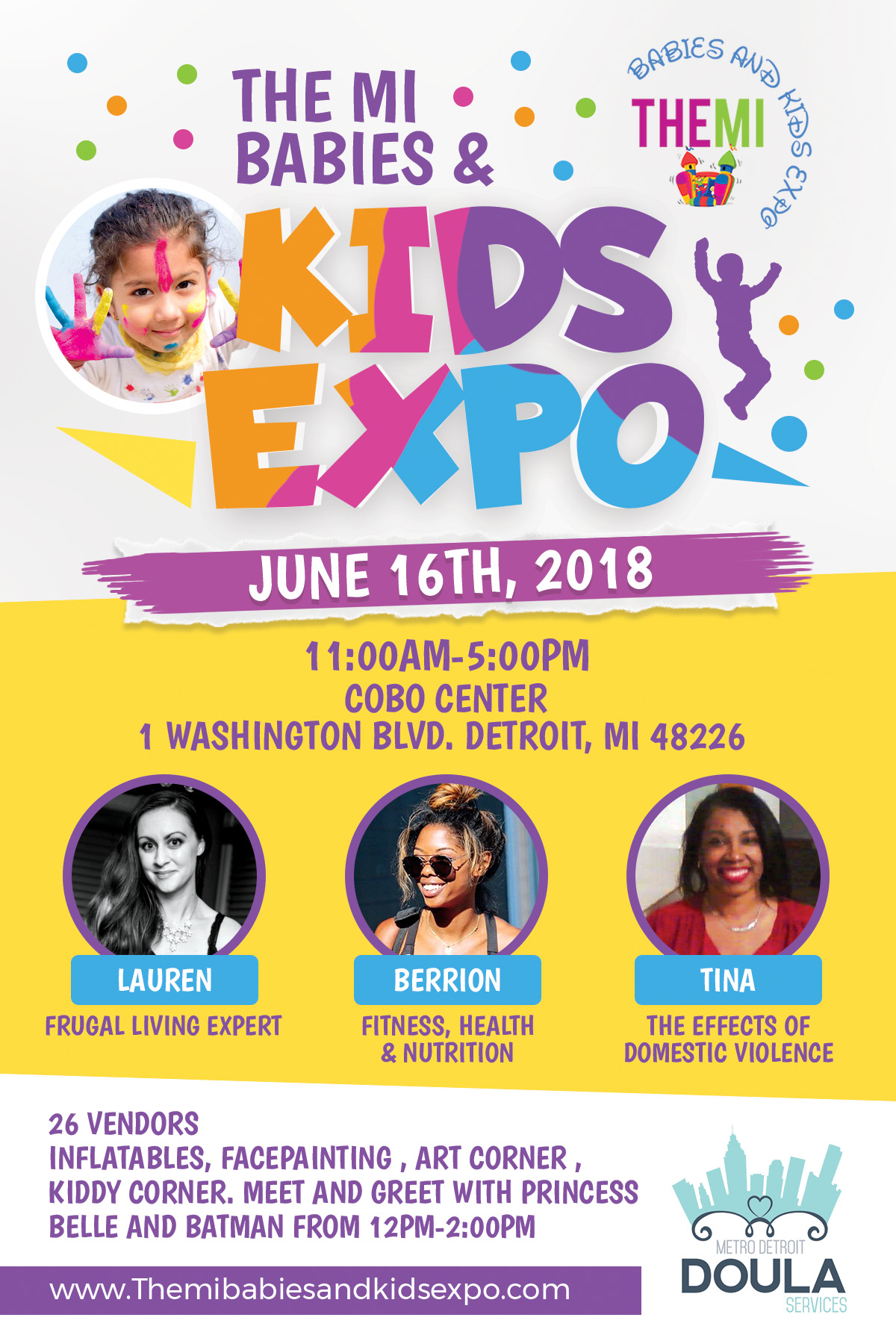 The Mi Babies And Kids Expo is a Fun event for children and educational for seasoned, new or soon to be parents. Kids are able to enjoy the fun activities provided, while parents are able to gain knowledge about various topics pretaining to Pregnancy, health, fitness and more. We Strongly encourage New parents and Parents to be, to attend this event. Some of the topics that will be covered are listed below.
How to prepare for a healthy and safe pregnancy by our Doula & Child birth educator.

How to Live a frugal Life style

Fitness, health and nutrition

Learn about the effects of Domestic Violence on the development of infants and young children.
There will be giveaways and fun activities for the children. Batman and Princess Belle will be in the building for a meet a greet and photo op.
PARKING IS ON THE ROOF TOP OF COBO CENTER AND IS $15 PER CAR . THE LOCATION OF THE PARKING GARAGE IS AT THE CORNER OF CONGRESS AND THIRD STREET.