Description
"For the uninitiated, Art Car weekend, and specifically the Art Car Ball, teeters somewhere in between the all-out artistic chaos of Burning Man and the debaucherous revelry of Mardi Gras. Basically, it can get a little crazy" - Houston Press
EARLY BIRD PRESALE TICKETS AVAILABLE NOW THROUGH DECEMBER 25!
Give the gift of Art Car this Holiday season to your friends and family!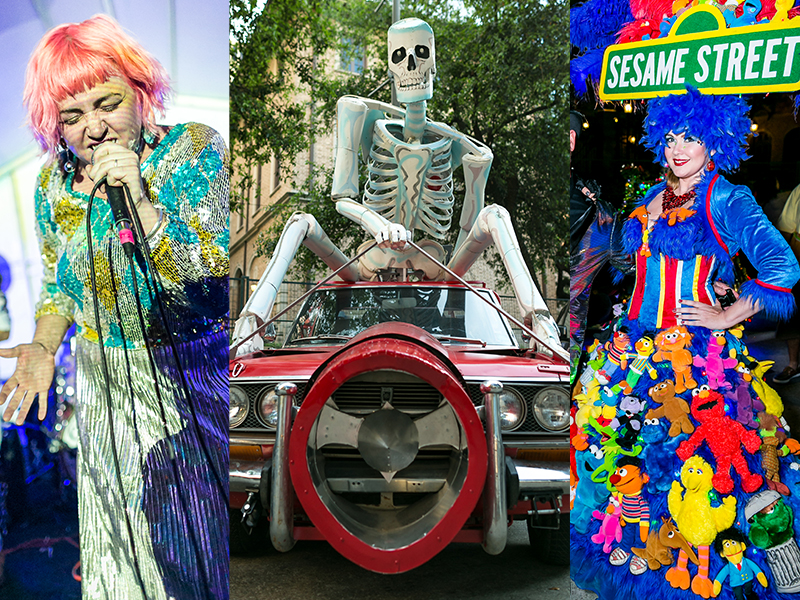 FRIDAY, APRIL 13, 2018
7 - 11PM
LOCATION TBA
---
The Legendary Art Car Ball is the ultimate kick-off party for the Houston Art Car Parade - a colorful evening of live music, performance art, incredible food & drink, spectacular costumes, and of course - ART CARS!
The complete lineup for the 2018 Legendary Art Car Ball will be announced in early Spring 2018, but you can purchase your tickets in our pre-sale now!
Purchase your tickets during our Early Bird pre-sale now and get a discount!
General Admission - $25
General Admission + Food & Drink Package (Dinner plate + two drink tickets) - $50
General Admission for Two + Two Food & Drink Packages (Two Dinner plates + four drink tickets) - $100
Early bird pre-sale lasts through December 25th!
---