Description
No group has more at stake in the upcoming Gubernatorial race than California's 15 million Latinos.
This is why the Latino Community Foundation (LCF) is partnering with Univision to host The 2018 Gubernatorial Forum with a laser focus on the issues that matter most to Latinos in California.
Jorge Ramos and Ilia Calderón, the award-winning Univision anchors, will moderate the Forum with the six leading Gubernatorial candidates. The topics to be discussed include economic mobility for Latinos, health care, higher education, climate change and immigration reform.
It is our time to lead! The 2018 elections will set the tone and stage for 2020 and beyond. Latinos in California make up the largest voting bloc in the nation. We must let our voices be heard! Latinos have the power to set and advance an agenda for a more equitable California—and nation! Thank you for joining us for this critically important event.
The Forum will be live streamed during primetime on Univision's news networks in California. Doors close at 5:30 pm, no additional seating will be allowed. Live stream starts at 6:00 pm.
Contact: Christian Arana at carana@latinocf.org or via 415-236-4024. For more information click here.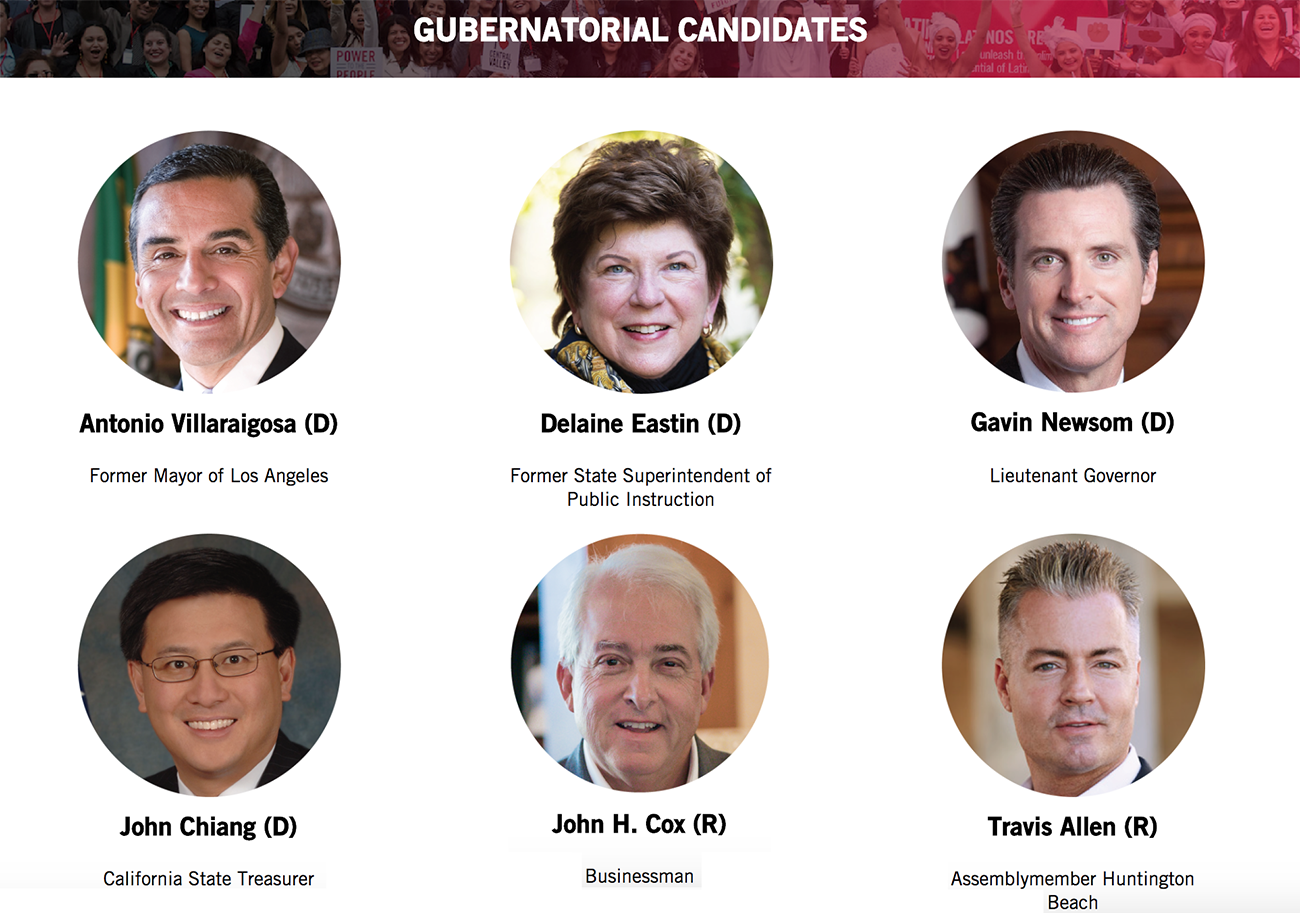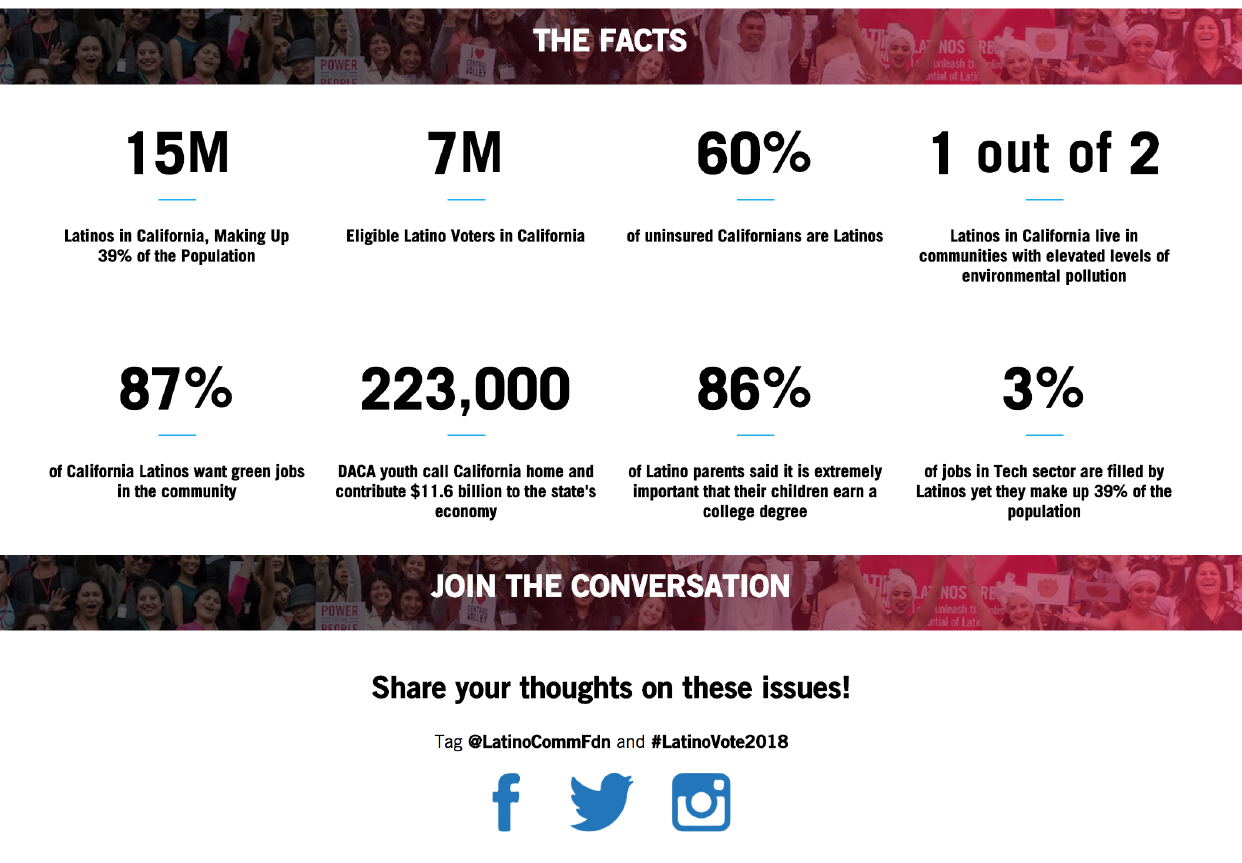 Organizer of The 2018 Gubernatorial Forum