Description
This Book Club is INTERACTIVE, RELATIONAL, and ACTION-ORIENTED. We will READ, SHARE, LEARN and GROW together!
This year, the Blessed with Success Book Club traveled throughout the Miami Valley and each session featured six of the 21 authors of the book - Success: Powered By Relationships - the book with a heartbeat. The last stop on the 2018 tour will be at The Backhouse, 4077 Salem Avenue, Dayton, OH, 45416 on November 17, 2018, and will feature Chapter 19 author Sandra Rutledge. In her chapter, she explains how being loved, valuable and powerful is key to her success.
Bring your book, your business cards and let's start building Success Powered By Relationships. Books will be available for purchase at the event.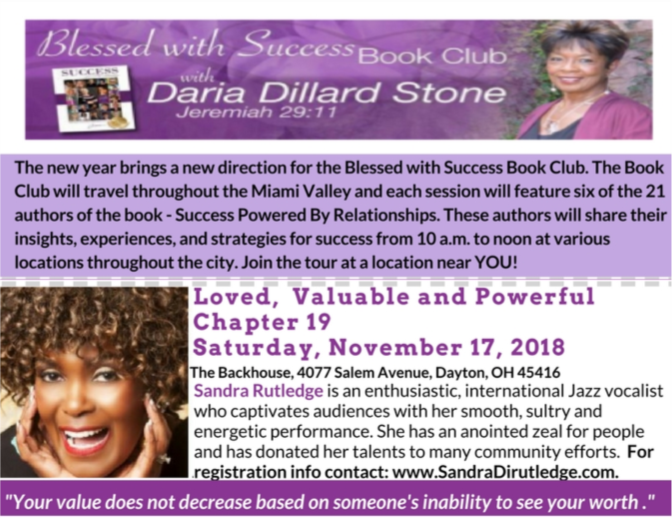 These authors will share their insights, experiences, and strategies for success from 10 a.m. to noon at various locations throughout the city. Join the tour at a location near YOU! For more information or to stay connected, visit https://www.facebook.com/groups/1799082490305223.