The 2018 Age Well Conference
Description
One of Colorado's largest professional conferences on aging.
The Age Well Conference is an annual one-day event that attracts hundreds of professionals, academics, and advocates from Colorado's front range and beyond to meet, learn and discuss ongoing and emerging issues and trends in aging-related products, services, research, and innovation.
The 2018 conference will feature three concurrent session tracks: Health & Aging, Tech & Innovation, and Serving Older Consumers. The event will feature over fifteen unique sessions by many esteemed regional and national researchers, founders, innovators, and practitioners. Exhibitors will represent an array of local businesses, organizations, and products and services. Morning coffee and catered afternoon lunch from 12:00 - 1:00 PM are included. Parking is free and plentiful.
Join a growing community of professionals, businesses and organizations that serve, study, or care for older adults. Stay tuned to this page for updates on the day's program.


8:00 - 9:00 AM | COFFEE, GATHERING, EXHIBITOR VISITS




9:00 - 9:15 AM | WELCOME & INTRODUCTION
Jacob Bielecki, Business Results Manager, Boulder County Area Agency on Aging
Lindsay Parsons, Aging Policy Advocate and Planner, Boulder County Area Agency on Aging
Kellie Hudson, President, Aging Services Foundation of Boulder County
Dr. Carolyn Fronczak, MD, MS, Boulder Medical Center




9:15 - 10:30 AM | OPENING KEYNOTE
Reframing Aging




10:45 AM - 12:00 PM | CONCURRENT SESSIONS
Older Coloradans and Marijuana: A Public Health Problem or Policy Alternative?
Local Trends in Aging
Gerontechnology: A Market Overview




12:00 - 1:00 PM | COMPLIMENTARY LUNCH & EXHIBITOR VISIT




1:00 - 2:15 PM | CONCURRENT SESSIONS
Good Zzzz's: A Discussion About Sleep, What Can Go Wrong, and How to Make it Right
Telling the Story
Innovator's Showcase 1: Misty Robotics (1:00-1:20 PM)
Tim Enwall, Head of Misty Robotics
Innovator's Showcase 2: Nymbl Science (1:30-1:50 PM)
Nathan Estrada, Doctor of Physical Therapy (DPT), Sports Certified Specialist (SCS); Director of Sales and Market Development
Innovator's Showcase 3: Inhabitech (1:55-2:15 PM)




2:30 - 3:45 PM | CONCURRENT SESSIONS
Innovations in Home-Based Care

Amanda Goodenow, CAPABLE Program

Manager, Colorado Visiting Nurses Association

Chris Lee, President & CEO, Colorado Visiting Nurses Association
Melanie Plaksin, Market Director, DispatchHealth
Understanding and Addressing Social Isolation

Deborah Skovron, Director, CircleTalk
Dr. Elise Reinhard, MD, Geriatrician; Boulder Medical Center
Jenifer Fischer, LCSW; Clincian, Senior Reach Program / Mental Health Partners
Kari Middleton, Respite & Companion Volunteer Program, Boulder County Area Agency on Aging
Innovator's Showcase 4: Robotic Companion Pets in Long Term Care (2:30-2:50 PM)
Innovator's Showcase 5: eLivelihood (2:55-3:15 PM)
Jill Lindgren, Co-Founder and CEO
Grace Hanover, State Director




4:00 - 4:30 PM | CLOSING KEYNOTE
The Future of Aging in Colorado

Wade Buchanan, Senior Advisor on Aging, Office of Governor John Hickenlooper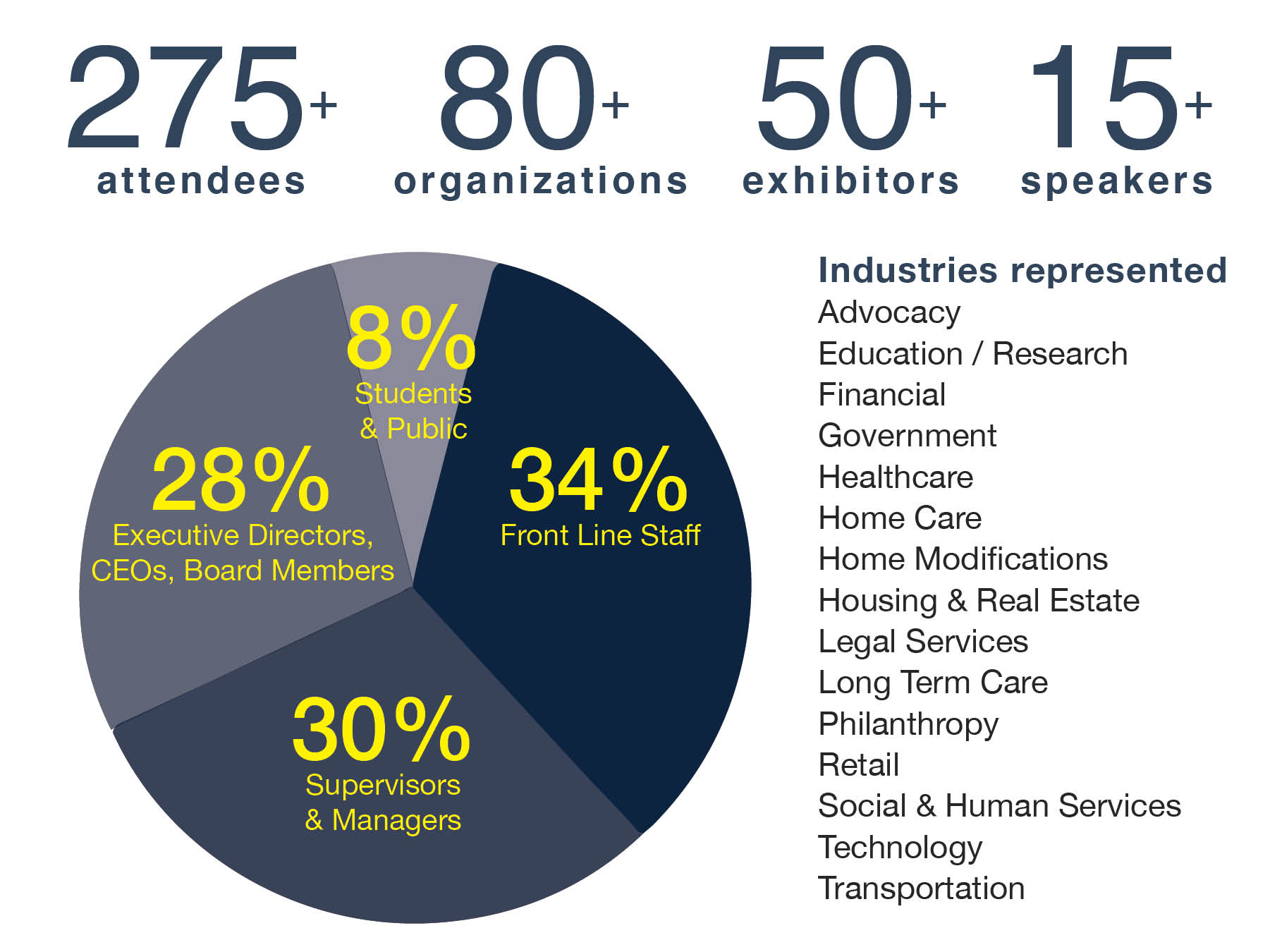 AGE WELL HAPPY HOUR @ BOHEMIAN BIERGARTEN
(THURSDAY EVENING)
We also invite you to attend the second annual Age Well Happy Hour at Boulder's Bohemian Biergarten the evening prior to the conference. Engage more intimately with conference-goers, speakers, presenters, local professionals, and aging services advocates. A ticket to the Happy Hour entitles you to live flamenco music, a Bavarian buffet, one drink from the bar, and prizes from local companies.