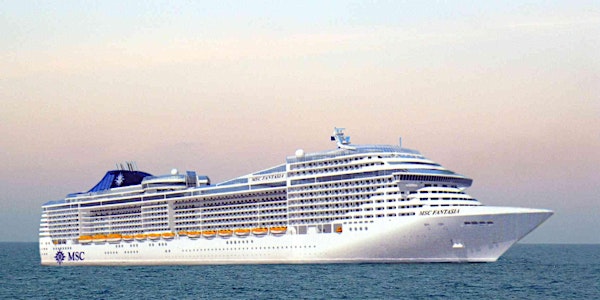 The 2017 Writing Excuses Workshop and Retreat
When and where
Location
Fantasia Kiel Germany
Refund Policy
Contact the organizer to request a refund.
Description
The 2017 Out of Excuses Writing Workshop and Retreat will be held from July 28th through August 5th on the MSC Fantasia.
It's a cruise ship.
The base price of $1700 covers the full week of intensive seminars, writing exercises, and free writing time, plus meals, double-occupancy lodging on the ship, and a cruise to four different European destinations. (We have arranged for a hotel, breakfast, and transfer to the ship for $150, but staying there is optional.) Attendees will also be invited to attend live recordings of episodes of Hugo award-winning podcast Writing Excuses, hosted by Mary Robinette Kowal, Howard Tayler, and Dan Wells.
At sea. Seriously.
SEMINARS
Each seminar will include writing exercises and Q&A time with the instructor.
Topics will include:
Contracts

Revision

Pacing

Suspense

Humor

Worldbuilding

Character creation

... and much more.
FAMILY SEMINARS
Because balancing family and fiction is often difficult, we are including a small number of classes specifically for family members. Also, children twelve and under are free. Yes. Free.
Topics include:
So, you have a writer in the family
How to critique your writer without breaking them.
Finances of freelance writers
ADDITIONAL BREAKOUT SESSIONS
Participants will also be able to sign up for a limited number of additional breakout sessions or one-on-one sessions with individual instructors. There is no additional charge for these, but because of the size of the event we may not be able to accomodate everyone with their first choice.
These breakout sessions include:
6-member novel critique groups: Members will submit excerpts up to 3000 words for critique by the group as well as one of the podcasters. (Please note that this means you are committing to critique the stories of the other group members.)
6-member short story critique groups: Members will submit short stories up to 3000 words for critique by the group as well as one of the podcasters. (Please note that this means you are committing to critique the stories of the other group members.)
Small group Q & A: To give you an opportunity to really drill into a question, we'll offer smaller Q&A sessions that are focused on a single topic.
One-on-one Q&As: This is a 25-minute one-on-one session with one of the hosts, and you decide how that time will be spent. We can critique the first five pages of a manuscript, practise making a pitch, drill down on a worldbuilding conundrum, answer specific questions, or offer general advice.
GUEST HOSTS
In addition to workshops with Mary, Howard and Dan, the hosts of Writing Excuses are inviting other authors and industry professionals to help teach classes and breakouts throughout the week.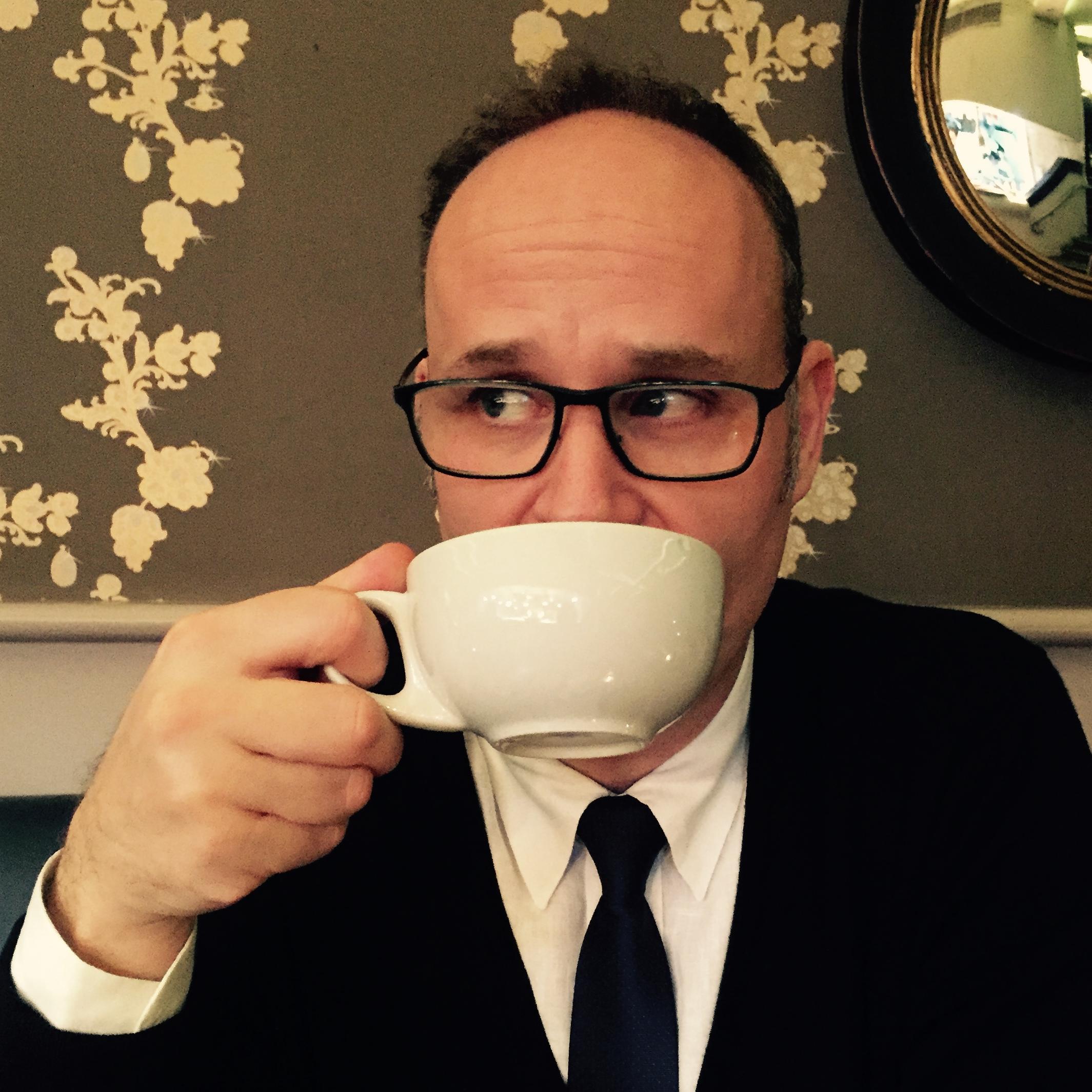 John Berlyne founded Zeno in 2008 and has a background in literary consultancy and genre criticism. Zeno Agency Ltd is a London-based literary agency specialising in Science Fiction, Fantasy, Horror. They represent a top-drawer range of authors, both as primary agent and in association with a number of well-known agencies abroad. Zeno is a member of the Association of Author's Agents and an affiliate member of SFWA.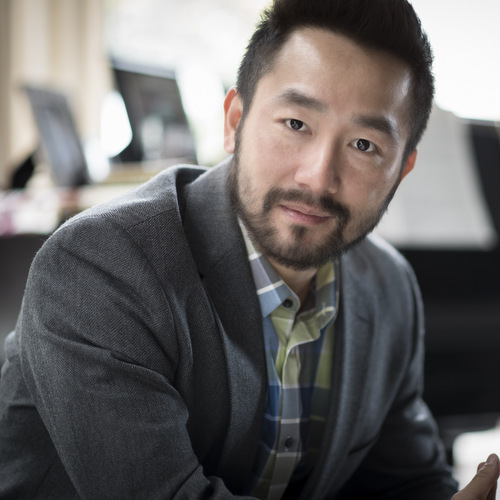 Wesley Chu is an award-winning science fiction author. Born in Taiwan, he immigrated to the United States when he was young and was raised in the fields of Nebraska before settling in Chicago, Illinois. He attended the University of Illinois and received a degree in Information Systems and worked in consulting, insurance and banking industries for many years before he transitioned to writing full time. Chu is also an accomplished martial artist and has acted in film, television, and has worked as a model and stuntman.

Chu has published seven books. He won the 2015 John W. Campbell Best New Writer Award. His debut novel, The Lives of Tao, earned him the Alex Award by the Young Adult Library Services Association and was selected by Goodreads as a Science Fiction Choice Award Finalist. Chu is currently co-writing a Magnus Bane trilogy with Cassandra Clare in her popular Shadowhunters universe.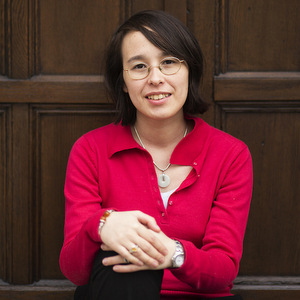 Aliette de Bodard lives and works in Paris, where she has a day job as a System Engineer. She studied Computer Science and Applied Mathematics, but moonlights as a writer of speculative fiction. She is the author of the critically acclaimed Obsidian and Blood trilogy of Aztec noir fantasies, as well as numerous short stories, which garnered her two Nebula Awards, a Locus Award and a British Science Fiction Association Award. Works include The House of Shattered Wings (Roc/Gollancz, 2015 British Science Fiction Association Award), a novel set in a turn-of-the-century Paris devastated by a magical war, and its upcoming sequel The House of Binding Thorns (April 2017, Roc/Gollancz). She also published The Citadel of Weeping Pearls (Asimov's Oct/Nov 2015), a novella set in the same universe as her Vietnamese space opera On a Red Station Drifting. She lives in Paris with her family, in a flat with more computers than warm bodies, and a set of Lovecraftian tentacled plants intent on taking over the place.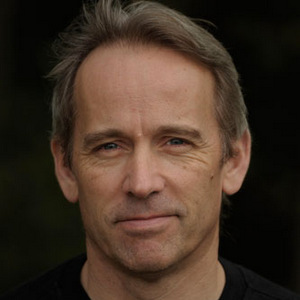 Jasper Fforde spent twenty years in the film business before debuting on the New York Time Bestseller list with 'The Eyre Affair' in 2001. Since then he has written another twelve novels. Fforde's writing is an eclectic mix of genres, which might be described as a joyful blend of Comedy-SF-thriller-Crime-Satire. He freely admits that he fascinated not just by books themselves, but by the way we read and what we read, and his reinvigoration of tired genres have won him many enthusiastic supporters across the world.

Amongst Fforde's output are police procedurals featuring nursery rhyme characters; a series for Young Adults about Magic and Dragons set in a shabby world of failing magical powers, and 'Shades of Grey' a post-apocalyptic dystopia set three world orders into the future, where social hierarchy is based on the colours you can see.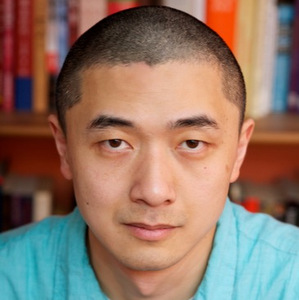 Ken Liu is an author and translator of speculative fiction, as well as a lawyer and programmer. A winner of the Nebula, Hugo, and World Fantasy awards, he has been published in The Magazine of Fantasy & Science Fiction, Asimov's, Analog, Clarkesworld, Lightspeed, and Strange Horizons, among other places.
Ken's debut novel, The Grace of Kings (2015), is the first volume in a silkpunk epic fantasy series, The Dandelion Dynasty. It won the Locus Best First Novel Award and was a Nebula finalist. He subsequently published the second volume in the series, The Wall of Storms (2016) as well as a collection of short stories, The Paper Menagerie and Other Stories (2016).
In addition to his original fiction, Ken is also the translator of numerous literary and genre works from Chinese to English. His translation of The Three-Body Problem, by Liu Cixin, won the Hugo Award for Best Novel in 2015, the first translated novel ever to receive that honor. He also translated the third volume in Liu Cixin's series, Death's End (2016) and edited the first English-language anthology of contemporary Chinese science fiction, Invisible Planets (2016).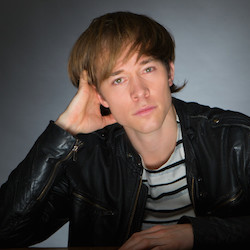 Dutch novelist Thomas Olde Heuvelt is the author of five novels and many short stories. His work has appeared in many languages, including English, Chinese, Japanese, Italian and French. In 2015, his story The Day the World Turned Upside Down was the first ever translated work to win a Hugo Award. His other stories have been nominated for both Hugo and World Fantasy Awards.
In 2016, Olde Heuvelt's critically acclaimed horror novel HEX, which became a bestseller in The Netherlands, was launched in the US, the UK and Australia, followed by a six week US promotional tour in June-July. Ten publishers in fourteen countries have obtained the rights for the book, and Warner Bros. is currently developing a TV series based on the novel.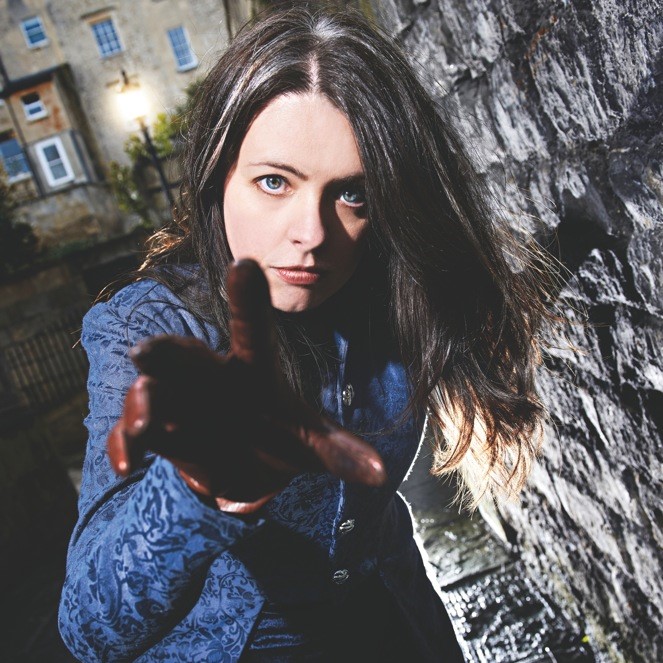 Emma Newman writes dark short stories and science fiction and urban fantasy novels. 'Between Two Thorns', the first book in Emma's Split Worlds urban fantasy series, was shortlisted for the BFS Best Novel and Best Newcomer awards. The fifth and final novel in the series "All Good Things" will be published in 2017. The Split Worlds series is published by Diversion Books.
Emma's first science-fiction novel, Planetfall, was published by Roc in November 2015. A second standalone novel set in the same universe, called 'After Atlas' is available now.
Emma is a professional audio book narrator and also co-writes and hosts the Hugo-nominated and Alfie winning podcast 'Tea and Jeopardy' which involves tea, cake, mild peril and singing chickens. Her hobbies include dressmaking and role playing games.
Emma is represented by Jennifer Udden at the Barry Goldblatt Literary Agency.
CRUISE ITINERARY
28th July: Kiel - Registration at hotel, plus evening class

29th July: Breakfast, boarding ship out of Kiel

30th July: Copenhagen, Denmark from 8:00 am to 5:00 pm

31st July: at Sea

1st August: Stockholm Sweden from 9:00 am to 4:00 pm

2nd August: Tallin, Estonia from 9:00 am to 4:00 pm

3rd August: St. Petersburgh, Russia from 7:00 am to 7:00 pm

4th August: at Sea

5th August: Return to Kiel 10:00 am
ATTENDANCE REQUIREMENTS
All Out of Excuses seminar attendees must be 18 years of age or older. Children from the ages of 12 to 17 may attend if accompanied by a parent or legal guardian.
Children aged 12 and under may attend for free, but cannot attend the Out of Excuses seminars.
All attendees, attendee guests, and accompanied minors must have a valid passport. Getting onto the ship? You need a passport!
FAMILY RATES
There are plenty of things to do on the cruise ship besides attend the Out of Excuses Writing Workshop and Retreat. If you'd like to bring a significant other or adult family member, it's between $1300 and $1700, depending on cabin type. And if the family member is between the ages of 12 and 17, and has an interest in writing, they can pay $299 and still attend the seminars with you.If you want to bring more than three family members, we'll put you in touch with Lisa Harding, our cruise manager, who can help you with pricing and any other arrangements.
Pricing is IN US DOLLAR based on per person double occupancy.
Children 12 and under are free as long as they are traveling with Two Paying Adults in the Same Cabin but will be charged the Taxes of $96.28 Per Child
Children 13-17 are $299 as long as they are traveling with Two Paying Adults in the Same Cabin along with the additional Taxes of $96.28 Per Child.
Single Occupancy, Third and Fourth Adult Rates are available upon request
Air Add on is available upon request from a variety of Gateways
Please be advised that all participants in the Writing Excuses Cruise on MSC must be booked and paid for through the Eventbrite system.
Gratuities are included. Trip Cancellation/Vacation Protection Insurance is not included but is recommended to each individual Cruiser by MSC Cruise Lines and Whodunit Productions, Inc.
ACCESSIBILITY
The access policy of Writing Excuses follows the Social Model of Disability. This regards barriers to the full participation of disabled people as the fault of society (and more immediately we as the organizers), not the 'fault' of the person with a disability. We further reject any negative value placed on a person because of their disability, or indeed on their disability. Disability isn't good or bad, it just is. Please respect our disabled members by engaging in neither negative stereotyping (eg 'If I was you I'd kill myself' or 'I'd rather be dead than in a wheelchair), nor false pity ("I'll pray for you to be cured')' - many disabled people do not want to be cured and regard their disability is a fundamental part of their identity.
Additionally, please note that person first language ("person with disability") is not the universally preferred form of address for disabled people. Many prefer the Social Model and 'disabled person'. Please treat the appropriate form of address for disabled people as you would treat preferred pronoun usage, by asking for their preferred form of address and using it.
We picked MSC because their ships are designed to accommodate all of our guests, including people with mobility, hearing, and visual disabilities. Read more about the accomadations that are available. In addition, when you fill out the registration form, please let the WX staff know about any accommodations you require.
REFUND POLICY
Full refund until April 1st
75% refund until May 1st
50% refund until June 1st
No refunds after July 1st
FAQs
Q: Do I have to stay at the hotel you have arranged?
A: Absolutely not. We've arranged a group price of $150, which includes a double-occupancy room, breakfast, and transportation to the ship. If you would prefer to arrange your own lodging, or live in Kiel, that's absolutely fine. You're still welcome to join us for events at the hotel.
Q: What does "double-occupancy" mean?
A: It means that the price is for half of a room. You'll have a roommate. This can be a friend that you arrange to room with ahead of time, it can be a family member, or it can be another Out of Excuses attendee.
Q: Can I get a private room?
A: Yes, but it will cost more. When you register, select "I do not want a roommate" and our cruise liason will contact you with the current pricing. Because of our contract with MSC we can only offer private rooms by request and at MSC's curent market rates.
These are example rates for private room prices:
Standard Interior Stateroom $1700 + $950 = $2650

Oceanview Stateroom $1900 + $1200 = $3100

Oceanview with Balcony $2100 + $1350 = $3450
MAKE SURE YOU READ THIS LARGE DISCLAIMER!
SINGLE OCCUPANCY AVAILABILITY AND PRICING IS NOT GUARANTEED AT THIS TIME. YOU WILL RECEIVE A REPLY FROM YOUR REGISTRATION FROM OUR CRUISE LIASON WITH THE EXACT PRICING FOR YOU.
Q. What if I don't have a passport yet?
A. All guests must have a valid passport to cruise. If you do not have one yet, but are ordering one, you may put "Passport on order" in the passport field. By doing so, you acknowledge that it is your responsibility to acquire a passport before cruising and that you cannot board the ship without one. Writing Excuses is in no way responsible if your passport does not arrive before cruise time.
Q. What's the closest airport?
We recommend flying into Hamburg. There is a shuttle to Kiel, called KielEXX, which runs every half hour. In addition, our staff can also help you arrange your transportation. (Seriously, Lisa is a genius at this and saves us so much money when she books our travel. Let her help you.)
Q: Can young children attend?
A: Children aged 12 and younger may cruise without a fee (except taxes. It's always taxes), but cannot attend the Writing Excuses seminars. Children between the ages of 12-17 may attend the Writing Excuses seminars as long as they are accompanied by a responsible adult.
Children 12 and under are free as long as they are traveling with Two Paying Adults in the Same Cabin but will be charged the Taxes of $96.28 Per Child
Children 13-17 are $299 as long as they are traveling with Two Paying Adults in the Same Cabin along with the additional Taxes of $96.28 Per Child.
Q: What level of writing expertise should I have attained prior to attending?
A: "Level of expertise" is far less important than your desire to improve. The workshop is structured to be accessible and useful for new writers with a passion for learning, and to be challenging and rewarding for seasoned professionals looking for refinement, or additional perspectives. Different classes will be designed for different levels of experience.
Q. Will you have a scholarship again this year?
A. Yes! We are offering four scholarships. For full details on the scholarships, please visit the Writing Excuses website.
Q: How big is the ship?
A: The Fantasisa holds 4,363 guests, of which we'll be a small percentage. The Writing Excuses Workshop and Retreat has its own dedicated spaces for classes, writing time, impromptu discussions, or other activities (like, say, games with Dan). We'll also have our own area of the dining room, and the guests will rotate tables each night to sit with different instructors. While the ship is large, it will be similar to being at a convention in a very nice hotel. You'll know your tribe, you'll know where to find them, and you'll have places to hide from all the scary non-writer people.
Q: How big is the event?
A: If previous years' registration numbers and waiting lists are any indication, there should be between 150 and 200 of us. As mentioned above, the instructors will be hosting different attendees at dinner each night, and participating in other activities in order to make ourselves accessible to each and every one of the attendees.
Q. Are there any additional fees?
A: The price of your cruise includes:
The Writing Excuses workshops and seminars (for workshop attendees)

Ship accommodations

Ocean transportation

Gratuities

Most meals onboard (To be clear, it is possible to have all of your meals in venues that are covered.)

24 hour a day room service with free delivery between 6 am and 11 pm.
Drink package consisting of 12 beverage vouchers in bars, restaurants and buffet and includes wines by the glass, beers, non-premium spirits and cocktails, soft drinks, mineral water and hot drinks.

Most entertainment onboard
The following services are not included in the cruise price:
The hotel the night before the cruise.

Dining in Specialty Restaurants

Spa and Salon services

Gambling (Including Bingo)

Art Auction

Any purchases made in the gift shops onboard

Shore excursions

Photographs

Video Arcade

Medical Services

Internet Access

Transfers

Laundry and Dry Cleaning Services

Ship to Shore Telephone calls

Alcoholic Beverages