Description
COME AND CELEBRATE YOUR VICTORIES WITH FABULOUS GIRLFRIENDS!
At THE GIRLFRIEND GALA, the 11th Annual Victorious Woman Celebration, we're celebrating our victories in
the most EMPOWERING way! Come with your girlfriends or come by yourself and meet new girlfriends!.
Here's what to expect:
FOOD (buffet dinner, great desserts, cash bar)

INSPIRATION from great women

Great CONVERSATIONS and LAUGHS with interesting women

Easy NETWORKING

SWAG BAG valued at (at least) $50

COOL silent auction and raffles, and

The FEEL GOOD that comes from helping another woman.

This year our recipient is the Victorious Woman Scholarship at Neumann University.

Dress is business casual.
It's hard to explain exactly what happens at The Girlfriend Gala, but here's what some women have said: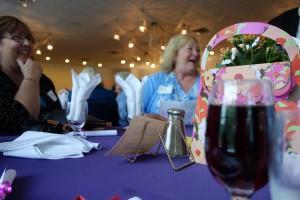 "We became instant friends with "The Prosperity Sisters" and are all looking forward to getting together again. I thoruoughly enjoyed myself and learned a lot in the process." - Carol

"I had a great time tonight. It was a nice break in my hectic schedule. The people at my table were terrific!" - Maureen

"What a wonderful event and the enthusiam was terrific!" - Peggy

"...one of the best evenings in which I have ever participated. Thank you!" - Dottie
The Girlfriend Gala is such a good time that women come back year after year - to celebrate with their girlfriends - the ones you know and the ones you'll meet. Join us for the fun and the inspiration! Register for Girlfriend Gala
(Price increased to $60 after May 15!)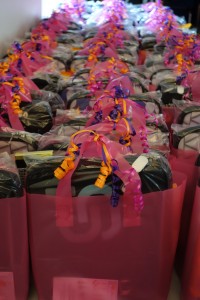 History of The Girlfriend Gala:
In 2006, May was designated by McGrw-Hill's Chase's Calendar of Events as International Victorious Woman Month. That year the celebration started as a pot luck in Annmarie's home. As it got bigger, Annmarie moved the celebration into her town of West Chester PA. The celebrations were sponsored by a local businesses. In 2011, Annmarie partnered with Pam Mariani, GM of Edgmont Country Club. That year it was both Victorious Woman celebration and the coming out party for Pam's newly formed foundation. It was called "Victory and Tea - not your mother's tea party."
In 2012, the Victorous Woman Celebration stayed at Edgmont and became The Girlfriend Gala. It also becaame a fundraiser. Beneficiaries have included Safe Harbor for the Homeless, Home of the Sparrow (tranisition housing for women and children) and the Phil-Hanna Scholarship Fund for Women.
Come and see what the fun is all about!