Description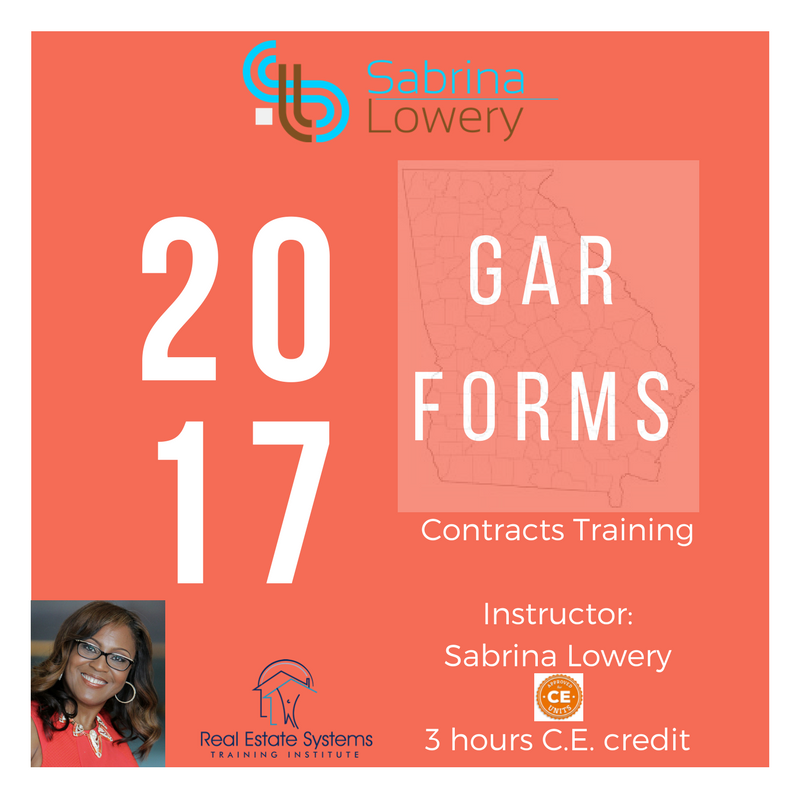 The objective of this continuing education course is to teach students the Contracts, Leases and Brokerage Agreements utilizing the Georgia Association of REALTORS (GAR) Forms. This course is intended to review all of the effective changes for 2017 in Residential Real Estate (Sales, Leasing & Property Management). This course is designed for licensed Salespersons, Brokerages, Attorneys, Mortgage professionals, Inspectors and Appraisers. Students will leave with a thorough working knowledge of the contracts, forms, and exhibits.
This course will provide 3 hours of continuing education credit for Real Estate licensees, Appraisal licensees, and Real Estate Instructor licensees.
This course will be taught by Sabrina Lowery, Licensed Instructor & Licensed Real Estate Broker. Special Guest Presenter, Anne Morris Bohn, Closing Attorney with Grace Chun & Associates, LLC.
INSTRUCTOR:
Sabrina Lowery is a licensed Real Estate Broker with 14 years of industry experience and knowledge in Sales, Leasing, Property Management and owns her own Real Estate Brokerage and Property Management Company in Atlanta. She has been a licensed Real Estate Instructor since 2015 with the Georgia Real Estate Commission. Sabrina offers continuing education courses in GA Real Estate License Law, Business Planning, Technology, Leasing and Property Management for 3 hours of CE credit.
LOCATION:
Legacy Realty & Management
3350 Riverwood Pkwy, SE, Suite 1900
19th Floor Boardroom
Atlanta, GA 30339
FREE PARKING.
On site cafe available for lunch on your own.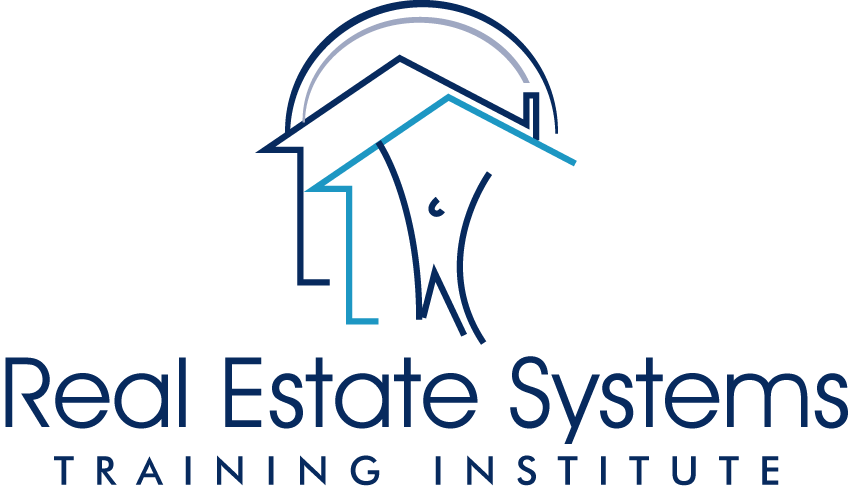 Real Estate Systems Training Institute, Course #67739